Updated on August 9, 2022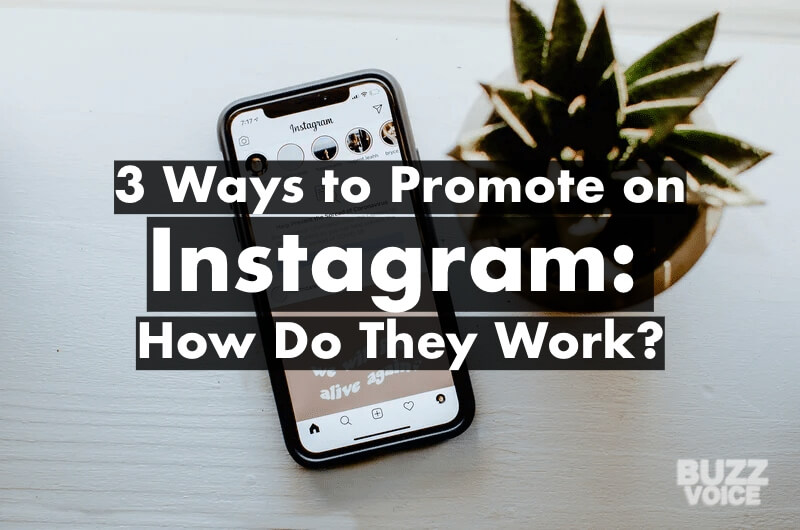 As a brand, company, or public agency looking to create awareness and visibility about your existence. It is essential to utilize all available media within your reach, including social media platforms. Social media has become the most effective form of creating awareness and visibility because of the number of people you can access and the popularity they have amongst people.
Today, it is not easy to find a single person in every gathering of 10 who do not have access to a social media platform. A popular social media platform used for business awareness creation and visibility is Instagram. Created in 2009 and launched in 2010, although not with the intent of business use.
However, it has become the third-most used social media platform with the third-largest community and the highest business community since the business profile settings in 2016. It is the most gender-neutral platform with a male to a female percentage of 49.9 : 50.1%; that is a more balanced audience for business and brand awareness and visibility creation.
How Can Brands And Businesses Create Awareness And Visibility On Instagram?
The obvious choice is through promotions. However, on Instagram, there are two options for this exact purpose. They are:
Instagram Advertisement
Guaranteed Engagement Services
Influencer Marketing
Each option helps achieve the same purposes but are not the same.
Instagram Advertisement
Instagram advertisements involve the use of campaigns to create awareness and visibility. In most cases, these campaign posts have never received any review or reaction from the Instagram community.
Instagram advertisement is the step to create awareness from the first release of the post. But they also involve using posts that have already received reactions from a limited community to a much larger audience to create awareness and satisfy other purposes. Knowing how to promote your products on Instagram gives you an edge in the ever-competitive social media market, and Instagram ads are perfect for this purpose. The goal is to attract more audiences to know your services and products.
Qualities Of A Good Instagram Ad Campaign
For an ad to be successful on Instagram, it needs to satisfy specific qualities. These qualities are what makes it unique. They are:
It should have been reviewed: Ads revenue and engagement fuel Instagram, how? General promotions look to engage viewers, tickling that curiosity factor in every viewer. This is why promotion is built from posts that have a good performance in terms of clicks, views, and reactions, and these posts are then taken to an expanded audience.
Useful posts: Before a post can be used for promotions, it has to be created with an aim or goal in mind. However, the post's nature and tone depend on the brand it promotes. Hence, ensure that the posts used are useful to the cause of the brand or organization.
Sponsored: A post can be engaging and receive massive reactions and reviews but is not a promotion when it does not enlighten or create awareness on a specific topic (brand/organization). Thus ensure that the post is promotional by adding a sponsored tag.
An audience: Not every Instagram user comes across a promotion and gets interested. Thus, the promotional posts should have a target audience, and this audience is described during the Instagram promotion creating process.
Tips For Creating A Great Instagram Advertising Campaign
Although I implied earlier that Instagram promotions are somewhat simple, it is essential that you are guided through creating them. This is to ensure that the promotions are successful and bring excellent results. These are some helpful tips.
The account: Not all Instagram accounts are licensed to create Instagram promotions. Suppose we recall the business profile setting mentioned earlier. This means that the Instagram account is a business account intended for business-oriented purposes. Hence, a personal account cannot be used for creating promotions. Furthermore, is the account visible? This means that after creating an account, ensure that all posts created and posted are visible to the public and not restricted to your followers alone. Hence, ensure that your account is a business account by changing it to a business account and making your posts visible (they are done in account settings).
Using the Promotion option: Create your promotion using the promotion option made available by Instagram. Although, it is only available on business profiled accounts. These are things to do under the promotion option:

Select Post: Most times, Instagram automatically suggests posts with high performance from your list of posted contents for the account's user to make promotional. Ensure that the posts meet all qualities of Instagram promotions, and Instagram's review insights can be helpful in your choice.
Select goal: This implies the intent behind the promotional view. Is it meant to redirect traffic (website visits), gain promotion views, or profile visits?
Select Target audience: Instagram provides three options to help the user decide on a target audience. They are:

Automatic: This targets an audience whose interests are similar to those of the account's followers.
Local: This targets an audience in a particular area who share similar interests to the promotion's account.
Manual: The account manually chooses or describes the audience they aim to attract.
2. Guaranteed Engagement Services
The promotions and advertisements reach a wider audience simultaneously and inform them about your brand, product, or services. Hence, you first need to ensure you have enough social proof/social presence.
Running an advertisement when you already have a lot of followers and likes will help increase your ROI because people are more likely to follow you if you have a decent follower base already. This is where guaranteed engagement services come in, and this option helps quickly boost the number of your audience. Basically, you pay to buy likes, video views, comments or followers, and an increased audience, which in turn increases your chances of landing more customers via Instagram promotion.
3. Influencer Marketing
Influencer marketing, as the name suggests, is a unique type of social media marketing that utilizes well known individuals like celebrities to promote brands. This method of promotion is also available on Instagram as a form of Instagram marketing. Instagram influencers amass a stream of followers on the platform, and use their influence to advocate for brands at a given price. This promotion technique has proved very efficient for Instagram and social media marketing as a whole.
Conclusion
Instagram promotions are not complicated, and you too can make the most of it. This article highlighted essential tips to promote your brand using Instagram.