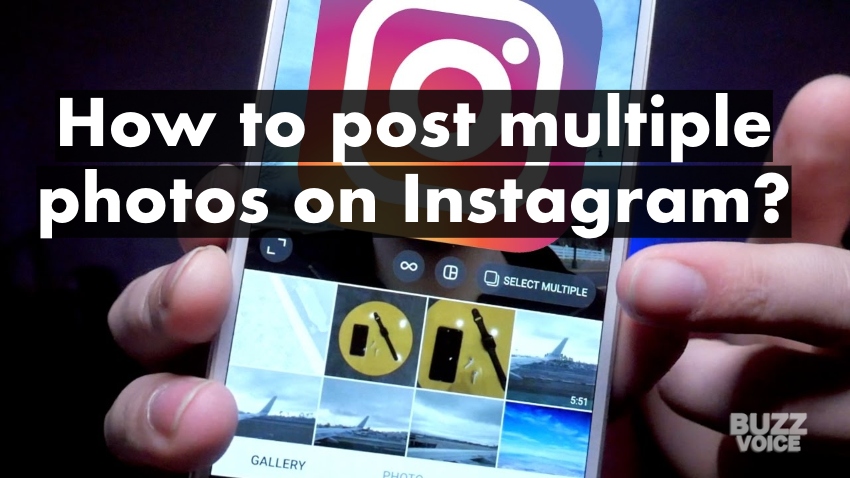 Instagram allows its users to share multiple images and videos in a single feed post. It doesn't require any additional tools and/or knowledge, thus, meaning it's super simple to do.
When you upload more than one photo, you upload a gallery. The gallery can contain up to 10 photos and/or videos but has to have no less than 2. Here is how you post multiple photos on Instagram:
1. Click the

icon on the bottom-centre of your Instagram interface
2. Make sure to mark 'Multiple photos' selection icon

which will turn blue when selected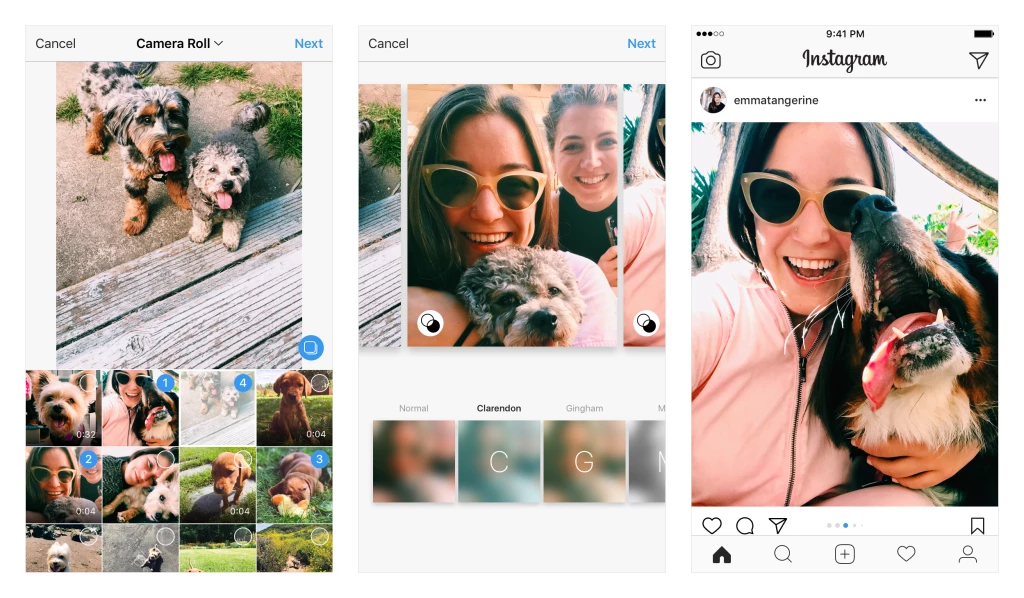 3. Pick the media from your gallery by clicking on it
a. The order of clicking will assign a position in the gallery which means that the pic/video you click first, will appear first in the post, etc. (You can also change it later)
b. Unselect media by tapping on it once more
4. Click 'Next' when you have marked all of the photos/videos you want to upload
5. Edit each picture by applying filters or making other edits
a. You can also reorganise them by tapping and holding on an image and pushing it to the right or left to change the order.
b. Photos and videos can also be discarded by tapping, holding and dragging them to a trash can icon which appears directly below
6. Add a caption, tag people and the location
7. Press 'Share' to post multiple photos on Instagram