Updated on December 13, 2021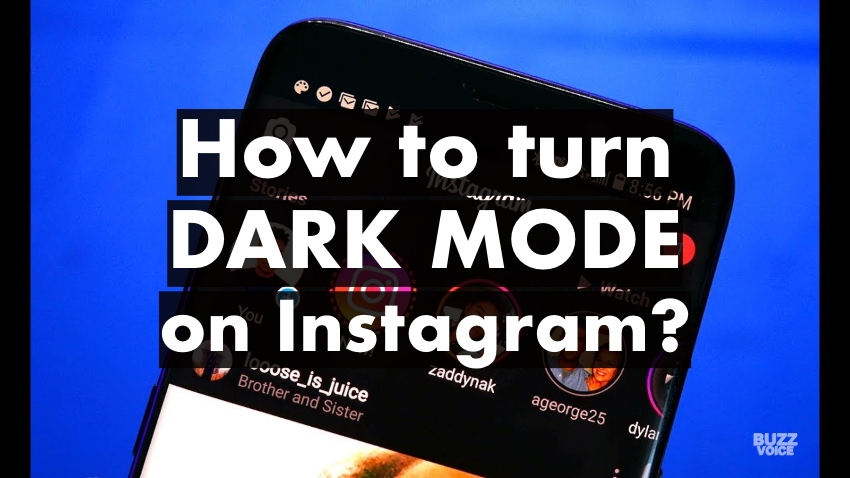 As you know, regular Instagram interface and background is white. 'Dark mode' in general settings changes the standard look of your mobile phone's and/or tablet's operating system by turning everything darker and black.
'Dark Mode' allows to have a more focused appearance. You can enable a global 'Dark mode' to have most of the apps turn dark. Android users can also turn it on just for the Instagram app. However, it does have some requirements.
Dark Mode adjusts the colors on your screen for a darker appearance. To turn on Dark Mode for Instagram, go to your iOS or Android device settings.
To turn on dark mode on Instagram Android, you have to:
1. Open your profile (Click the
in your bottom menu)
2. Press on the three-striped icon (
) which is located in the top right
3. Select the gear icon
titled 'Settings'
4. Press 'Theme'
5. Select 'Dark'
That's it, you have successfully enabled Dark Mode on Instagram for Androdi!
NOTE: In order to turn on Dark Mode on Instagram you have to have to download and install the most recent updated version of the Instagram app. In short, requirements for 'Dark Mode' also include iOS 13 or newer. Android users has a workaround for operating system updates. iOS users don't have an option like this.