For a while, Instagram was an application that introduced very few new features. However, after Facebook completed the one billion dollar deal and bought Instagram, the app has been at the forefront of innovation, adding features such as Shopping, Stories, IGTV and some others to boost user interest. The newest addition in this family of new features is obviously, Instagram music. Even though most of us have likely already seen Instagram music stickers in someone's stories, there are many limitations on the availability of this feature in different parts of the world. For example, the feature is only available in the US, Canada, the UK, but countries like Lithuania, Russia, Norway, Brazil, Japan and China as well as over 180 other ones from all continents simply don't have access to it. Strangely enough, Instagram music is only available in less than 10 countries.
So, why a feature with such a limited availability should interest you? Well, because you can access it even if you're outside of those countries and because it's a fun and expressive tool for content creators. Even though it might seem like a feature with limited availability, there are exciting things you should and could know about it. Without further ado, let's prepare for a global rollout of this feature which should happen soon enough. Let's get into the feature that is Instagram music!
What is Instagram music?
This is a feature for Instagram stories which allows users to add specific tunes and songs to their video. According to Instagram's blog:
"Now you can add a soundtrack to your story that fits any moment and helps you express how you're feeling."

– Instagram blog
Instagram music can be used with both photos and videos as well as with pre-recorded and/or newly recorded content straight from the Instagram camera. All in all Instagram music is a new feature which allows you to add music to your stories and express yourself or your mood that much better. It's not a revolutionary update but it's very useful since a lot of users had to play music in the background or through a different device altogether in order to make it heard. If you're from one of the eight countries that have this feature, you can offer better quality of music in your stories to your followers!
How to add Instagram Music to your stories and posts?
Here is a short overview of how you can use Instagram music. Keep in mind that this feature is only available on the mobile application and not on the browser.
First and foremost, to use the Instagram music feature you have to open up the Story creation window. From there, it depends on whether you want to upload a video that's already taken or you want to record/take a new image/video with music in the background.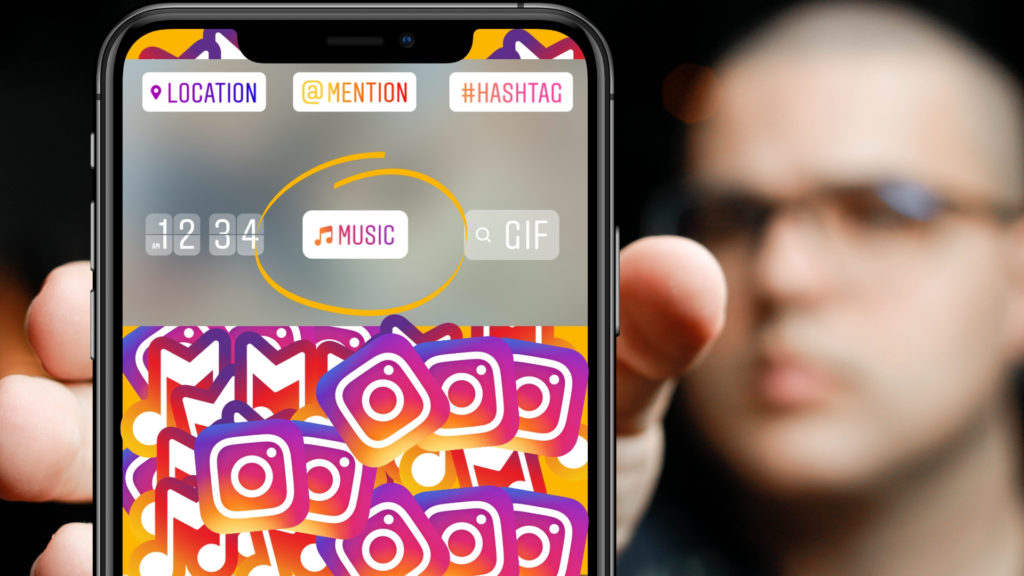 If you have a video/photo in your camera roll
Select the media file from your camera roll
Click the sticker icon to select various add-ons
Select 'Music' from the list
Search for the song in the library (you can preview each song before selecting it)
Fast forward or rewind to find the exact part of the song which you wish to play
Select the exact length of the track (anywhere from 1 to 15 seconds)
Position the music sticker
Post your story with music
If you want to shoot a new video or take a new picture
Swipe left in the home screen to open the camera
Swipe to the 'Music' option which should be one of the listed features under the record button (next to 'Boomerang', 'Live', etc.)
Search for the song in the library (you can preview each song before selecting it)
Select the exact part of the song which you want to play
Start recording and the music will be playing in the background (maximum duration is 15 seconds)
Position the sticker with the title of the song and the name of the artist. Once your followers look at the story, they'll see the sticker and hear the music.
So, in a nutshell, this is how one uses Instagram music. It's really a simple feature when you look at it, but the variety of possibilities is really wide. The number of available songs is increasing daily. The exact number of tunes isn't publicly disclosed, but estimates reckon that Instagram music should house anywhere between 150 thousand to almost a million unique songs.
If Instagram music in your stories hasn't brought in the engagement increase you desire, and you feel like your followers are passive or ghosting you, try using BuzzVoice's Automatic engagement services, which work for your future posts or Instagram likes, video views or comments services to properly boost engagement rates on already uploaded posts!
Why you could & should use Instagram music?
As the quote made by Instagram suggests, Instagram music is meant to help creators better express themselves. An empty audio track is very bland and quite gloomy. If an audience hears a tune that they're familiar with, it's much more likely that they're going to react to your content or engage with it. Furthermore, a musical soundtrack can lighten the mood of the video or image story post as well as make it more climactic. You can use Instagram music to enhance a joke or to darken the mood. It's a great tool for making more lively, funny, creative content.
Furthermore, Instagram music is also used for challenges. There was a 30-day song challenge that required the person who took on the challenge to post one Instagram story with a song (added through Instagram music) per day for 30 days. The challenge could help people connect by appreciating one another's taste in music or to help them better understand others by getting to know what artists, bands and/or songs tick which parts of their personality.
The pic above illustrates the 30-day song challenge. You could still share it with your followers to gain traction or to find like-minded people as well as just for self-entertainment purposes.
FAQ
Instagram music (as we've mentioned before) is a nice supplementary feature to the entire platform, but it is not a total game-changer like 'Stories' or 'IGTV'. Instagram music can help add a nice touch to any story by providing entertainment and a solid, likeable musical background to any form of content. However, even though this is a feature with limited use, people on Instagram could have a hard time figuring some things out about it. Read the frequently asked questions below to find out solutions and answers to the most common problems related to Instagram music.
Why can't I find a certain song on Instagram music?
This is because Instagram music isn't a music streaming or music publishing platform. It's just a supplementary feature, not an entire platform by itself, thus the number of available songs is likely way behind the likes of Youtube Music, Spotify, Apple Music and others.
It can also be due to the fact that you're misspelling the title of the song or the name of the artist/band as well as because you haven't even bothered to enter those details at all. Try to enter the name of the artist instead of the song or the other way around. If both methods won't work, it's almost 100% that your song isn't available.
Finally, we recommend that you check out third-party Instagram music apps that offer commercially licensed music tracks which aren't available on Instagram music.
Why is the Instagram music sticker isn't showing up for me?
If the sticker isn't showing for you, it's likely that the feature isn't available for you. This can be because of two reasons and the first one is much more likely than the second one.
You are not currently located in one of the countries that have the Instagram music feature enabled (or not using a VPN)
Your Instagram application isn't updated to the version which supports Instagram music
Try to figure out which app version you're running and either update the application, use a VPN to change your location virtually, travel to a country that supports this feature or decide to live your social life in total darkness without Instagram music…
Is Instagram music available in my country?
If you were to ask – which countries have the access to the Instagram music feature, the answer is short and simple – US, UK, Australia, New Zealand, Sweden, France, Canada, and Germany. So, you have to be connected with an IP address that belongs to one of the aforementioned countries in order to see the Instagram music sticker on your app and be able to fully exploit the feature. The main disadvantage for users outside of these countries isn't just the restriction on adding it to your stories. Largest and most significant problem is that people outside of these countries will have an annoying popup before a story with Instagram music starts, which will say 'Unfortunately, Instagram music isn't available in your country' or something of that nature. They will see the sticker but won't hear a single note play.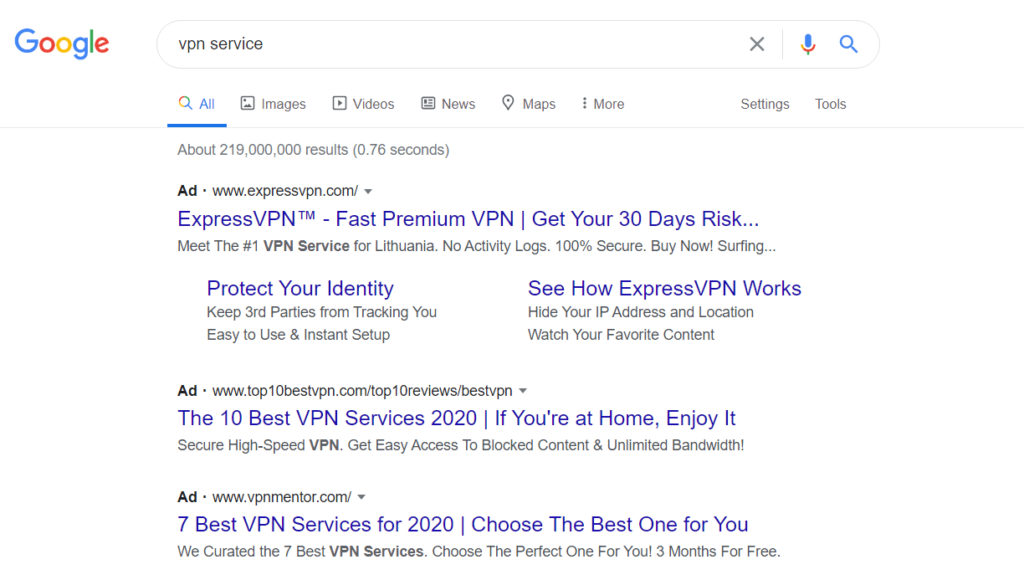 Nevertheless, you can bypass these restrictions with a third-party VPN app which, when set to the UK, New Zealand, France or any other of the countries, should enable you to use Instagram music. Otherwise, you could use the feature when travelling abroad.
Why is the Instagram Music Sticker is gone on my account?
There are a number of reasons why the option to add 'Music sticker' might've disappeared. Most likely it is due to the fact that your IP address has changed or if you moved outside one of the countries that offers the feature or turned off the VPN service.
Another reason is also the issues in the code. Maybe, after an update or after a rollout of new features some code just didn't line up and it is an issue that needs attention. If you have the latest version of the app installed and you're located in one of the countries that have the Instagram music feature, don't hesitate to contact the support by stating your case.
In the meantime, here are a few tricks you can try to help bring back the Instagram music sticker:
Check out, and if possible, update your application from the App store
Switch your account type from business to personal
Log out from your account and log back in
Delete the application and reinstall it
Why can't I add music to my Instagram story on a certain account, but on the same device I can with a different account?
One of the reasons is that one of these two accounts is a business profile while the other is a personal account. However, if you're facing a similar issue, but none of your accounts are business profiles experts recommend doing one of these two things that could possibly help you out:
Check For Updates
Delete The App And Reinstall It
The most common reason for issues like this is usually related to not updating the app. If you have not selected the automatic app update feature, do it manually. App deletion should be done if there isn't a newer update. A complete reboot wipes the old data and allows the app to restart completely.
Why won't my Instgaram business account allow me to add music to my Instagram stories?
Instagram music is a feature oriented towards personal use. Music sharing/streaming for personal purposes is one thing, but a commercial use without proper compensation is forbidden. This is why Instagram won't allow businesses to use the songs of artists in their stories through Instagram music.
In short, both Instagram and Facebook are afraid that businesses will use popular songs for advertising and commercial reasons and won't compensate the authors which could lead to lawsuits.
Can Instagram music be longer?
As of now, the feature only allows the song to be 15 seconds long. Of course, you can upload multiple stories but that will take some time and effort, if you want to nail the transitions between the tracks.
You can play the music through a third party app or in the background and record a video this way. It will allow you to make a longer music video, but if you want that original Instagram music sticker, 15 seconds is the best you are offered.
How to add lyrics to music on Instagram?
If the lyrics of a particular song are available, they will pop up on the screen during the time when you're selecting the song. Just like with regular text, you can customise the font, design, colours and make the lyrics look distinguishable. Once the person who's watching the story clicks on the lyrics, they will be able to learn more about the artist, performing the song and to listen to the whole song.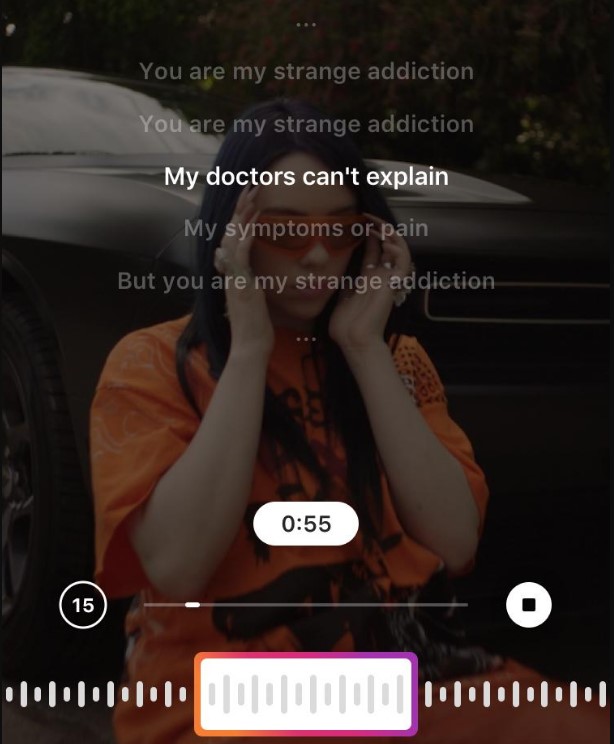 Otherwise, you can just add regular text to make it seem like regular lyrics. However, this option won't have any of the interactivity that the Instagram music lyrics offer.
How to do Instagram music without copyright?
You can use any of the tunes from the Instagram music database for your personal account without any worries of a copyright. If you're posting it on a business account or for commercial purposes, that would technically be copyright infringement but it varies by country, so you'd have to be familiar with Instagram's T&C as well as your local state copyright laws.

For proper usage outside of Instagram music, you'll find the video below informative. It discusses proper usage of music on Instagram without getting at risk for copyright infringement from a legal perspective.
How to add music to an Instagram story?
If you've skipped the entire article and jumped to here, we recommend going back and reading the second paragraph. In it, you'll find a detailed step-by-step description of how any user can add music to their Instagram story. However, if the Music sticker isn't visible to you, download a VPN service from an app store and choose a location in one of the 8 countries listed previously.
There are also other ways you can share music that you like on Instagram. These other methods all have some drawbacks and/or disadvantages, but still, we'll gloss over them shortly.
Option No. 1 is to let the music play in the background
Play it on a third-party app or on a different device and record the video or snap the picture on your Instagram
You won't have the sticker, but your followers will be able to hear the track
Option No. 2 Share it from Spotify or Apple Music (used in the example)
Play the song that you want to share
Click the three dots icon on Apple Music (highlighted in red)



Click the 'Share' button (highlighted in red) and scroll to find Instagram



Wait for the template to load and edit the sticker (move, expand/shrink, flip, etc.) as well as edit the whole story (add text, change the filter, etc.)



Share it with your followers or close friends
Your audiences won't be able to hear the song in the background, but if they click on the sticker, they will be redirected to the music app (Apple Music or Spotify) and can listen to the same song from there
Why can't I add music to my Instagram story?
Seems like we've gone over this one before, but if you're not located in the UK, US, New Zealand, France, Germany, Sweden, Canada and/or Australia, right now you won't be able to add regular Instagram music stickers to your story.
You could use the tips from the previous FAQ question to share your music with your audience in different ways if Instagram music isn't available.
How to get around Instagram music copyright?
Trying to bypass copyright laws (especially for commercial purposes and financial gain) is a against the rules of Instagram and the law as well. We strongly advise against trying to work around copyright laws. In addition, we'll link this Youtube video once again. Watch it and you'll have a deeper, better understanding of how to use Instagram music the right way in terms of copyrights.
If the account owner is desperate to share Instagram music, they can use a VPN to virtually change their location or change their account type from Business to Personal. Other ways of exploiting music for commercial gains is against the rules. Watch the video in the link above to know all about How to use Instagram music legally.
What are the best Instagram music apps?
Instagram music is the simplest way to add music to your story feed, but if you want to post regular feed videos with music, it gets a bit trickier. You're going to need third party applications for this. We recommend choosing one of the apps that are listed in this article by Tinuiti.