Updated on August 9, 2022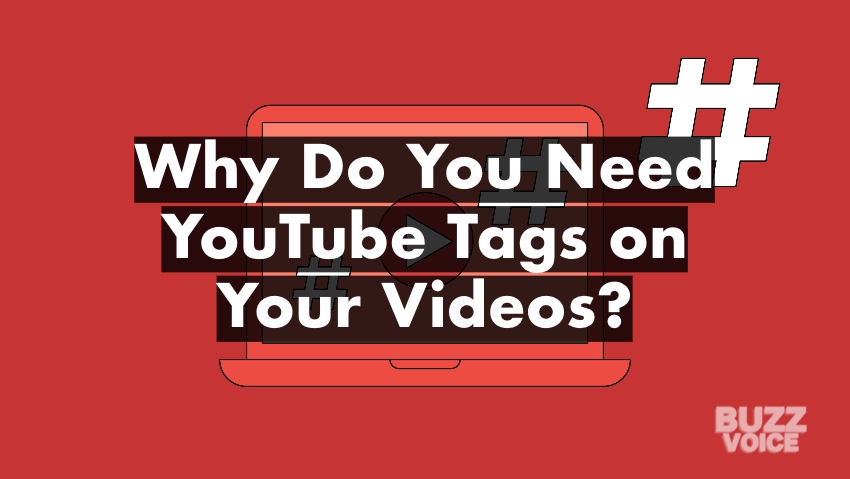 There is no denying that the introduction of the internet has helped to make many things easier and effortless, especially sending and receiving information. Yes, Communications between people and groups have experienced a significant increase since the introduction of the internet, and social media has played a vital role in this increase. Several social media platforms have been introduced over the years to increase the ease of communication and enable proper engagement with an audience even from the comfort of your home. But we have noticed that some of these platforms are clear of the others in terms of popularity and number of users.
One of the prominent social media platforms today is YouTube, and it is among the most exciting platforms on the internet. However, knowing how to use YouTube counts for so much as the only way to make the most of your experience on the platform. YouTube is an online video-sharing platform that educates, informs, and entertains users with video content.
There are two types of users on YouTube: the content creators and other YouTube communities watching the created content. Since YouTube is only second to Google on the list of most visited sites, many brands and business owners jump on the opportunity to market their products and services via this ever buzzing platform.
Content creators on YouTube often seek ways to get their videos across to a broader audience. They often utilize some tricks to feature their videos on the timeline of millions of users worldwide. One popular method used for this purpose is YouTube tags, and it has been very effective, especially in recent years. As a content creator on YouTube, knowing what YouTube tags are about and making good use of them can be just the perfect catalyst to make your videos go viral and get to the right audience on the platform. This article will teach you everything you need to know about YouTube tags and use them to the best effects.
What Are YouTube Tags?
YouTube tag is a very notable feature on YouTube, and it enlists as one of the most used features on the platform. They are words or phrases attached to content to make it visible to the targeted audience and help viewers find it easily. They are also called video tags, like keywords or phrases that show the video's relevance.
The audience also uses them to search for the videos. These tags, along with the video title, description, and thumbnail, are the essential information you need to provide if you want your content to rank well among search results.
How to Insert YouTube Tags
Having an idea of what Instagram tags are and how they work is essential, but it does not end there as you still need added knowledge of how to attach these tags to your content. You already know how to create a YouTube channel and upload videos, so here is a guide on how to insert tags.
If you have already uploaded your video

Log in to YouTube Studio with your user account details.
Locate your video by clicking the menu on the left of your screen and selecting the "contents" option.
Select your video and add tags.

Uploading a new video

Log in to YouTube Studio using your user account details.
Click on "create video" on the right side of your screen.
Locate and click on the file you wish to upload.
Select "more options" and click on add tags.
Tag your video and upload.
Why You Should Add YouTube Tags To Your Videos
There are many advantages to tagging your YouTube content, and they are pretty beneficial and almost impossible to ignore. Here are some of the most significant reasons you wouldn't want to miss out on tagging your YouTube content.
They Make Your Videos More Informative And Understandable
YouTube tags have been likened to the keywords used in blog posts, and they are pretty similar, especially considering their functions. One common trait they share is that they help tell what your post is really about. The tags simplify the videos so that YouTube finds them easier to interpret and classify accordingly. Since the tag is often relevant to the content of your video, it acts as a content description for your video. This means that YouTube and other users can know what your video centers on by reading the tags.
They Help Your Videos To Rank Well On YouTube
YouTube is a search engine, and it works in a very similar manner to other prominent search engines like Google. These search engines often have so many contents, which are arranged according to their relevance. They are then brought up when a relevant search is done, and the highest-ranking contents are listed first. Therefore, the tags on your content help to decide how your video will rank on YouTube. If your tags are well inserted in your post, your video will rank well. But if your tags are poorly inserted, your video will struggle on the search engine.
Things To Consider When Tagging Your YouTube Video
Tagging your YouTube content is good, but the real highlight is how well you tag them. Here are some expert tips to consider while tagging your videos to make them effective.
Always remember that all tags do not carry equal importance. Hence, you are better off using only significant tags for content videos.
Some tags cover only a minimal topic, while others are broader. Picking a broader topic will increase the relevance of your video on the search engine.
Keep your tags focused by using keywords or short vital phrases.
Check high-ranking videos to get an idea of how they tagged their video.
Do not go overboard with your tags by inserting too many different keywords. Try to maintain only a few tags to avoid confusion with your tags.
Bottom Line
YouTube tags are essential for the relevance of any content, and your knowledge of how to use these tags could be what it takes to make your video viral. The benefits of using YouTube tags for your videos and expert tips for using them have been highlighted in this article.