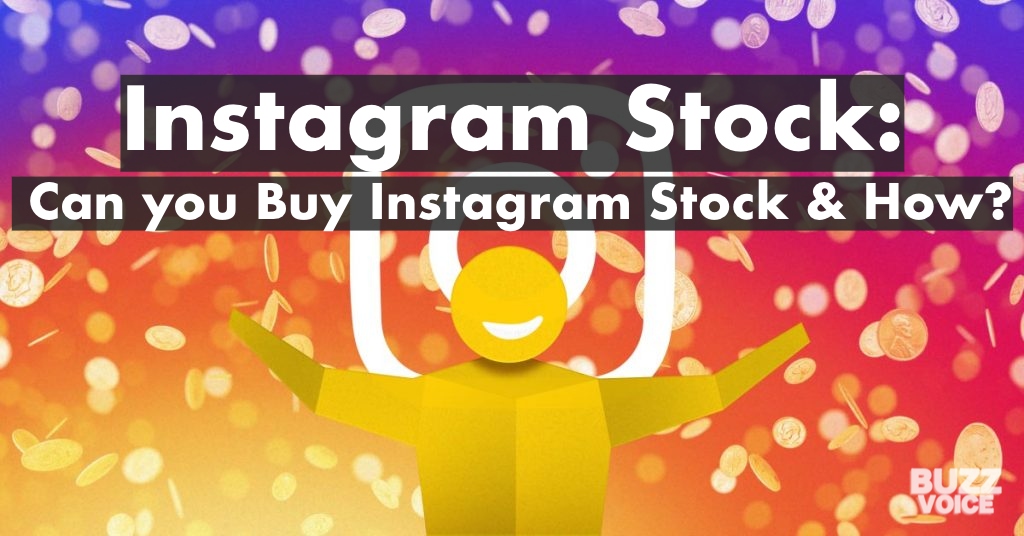 In recent times, especially thanks to apps like eToro and Robinhood, seemingly everyone is trying to get into the stock market. However, in this article we won't talk about how to become a successful trader and whatnot. Instead we will be focusing on Instagram stock and whether you can buy it. 
So, can you buy Instagram stock?
In short – no. Facebook owns Instagram and is a publicly traded company which means that if you believe in Instagram and you think that the company will only increase in value, you need to buy Facebook stock. Instagram value, trends and potential is priced in to the FB stock price.
Facebook stock is indexed 'FB' and trades around 250-280 USD (accurate as of August, 2020).
Is it worth investing in Instagram through Facebook?
This is a sticky question and by no means do we consider ourselves some experts in the stock market. Instead, we will just show you some charts and share some facts about Facebook stock and the company itself:
General info about the company
Name: Facebook
Founded: February 4, 2004
Headquarters: Menlo Park, CA, USA
Employees: Over 52,000 (as of June 30, 2020)
Revenue: 70.697 billion $ (2019)
Market cap (company value): 762 billion $ (August, 2020)
Stock trends
Facebook began publicly trading on May 18th, 2012. The stock opened at 42.05$ per share.
For the first eight months, the FB stock kept losing value and started to settle at somewhere around 20$ per share. However, at the turn of the New Years, the stocks' value increased to around 25-27$ per share.
However, during mid-July of 2013 after Facebook posted an amazing earnings report, the stock soared in its value, peaking at around 70$ per share on March of 2014.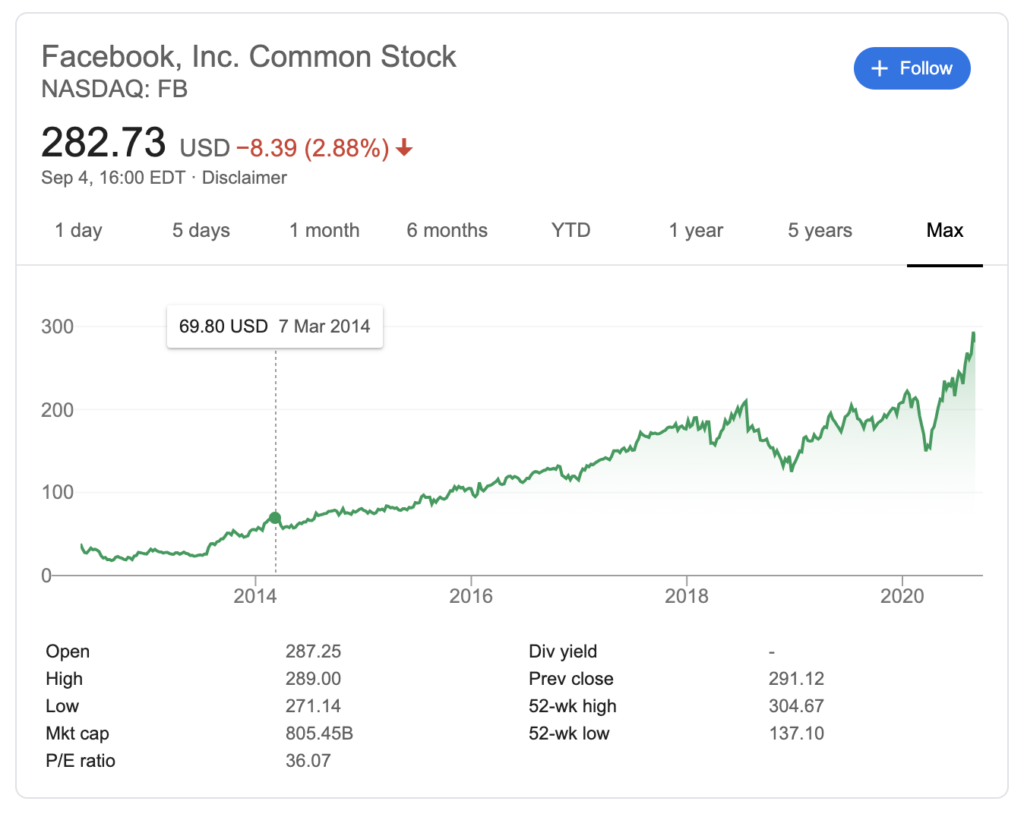 If you look at the chart above, you can see that the stock price kept rising steadily for the next 5 years. It took a slight dip around 2019 and also had some losses during the COVID-19 pandemic when the major brands decided to not advertise on Facebook during this turbulent time. Nevertheless, management and entrepreneurship decisions were always top notch at Facebook and the company value seems to grow at a very steady and predictable rate. Any storm and drops that may come their way, Facebook is able to whether and come back stronger.
If you want to know actual returns, Robinhood makes it super-easy.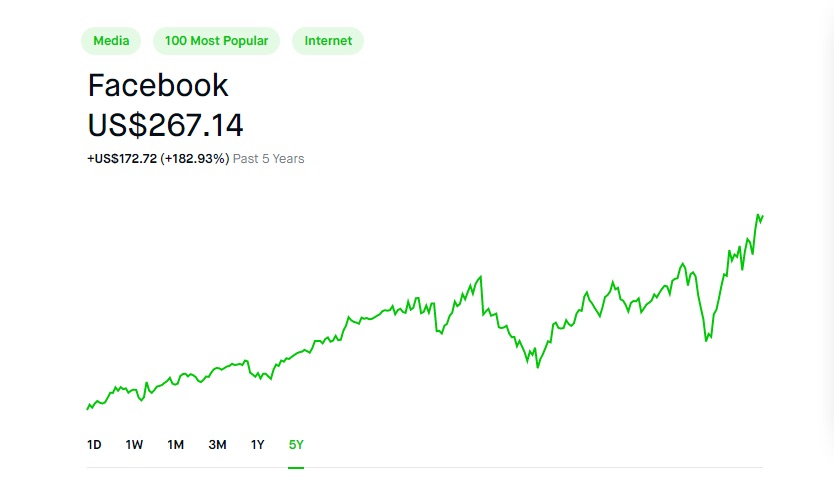 If you were to invest into Facebook 5 years ago (counting from August 20th, 2020), your returns would be 182.93% meaning that for every 1$ invested, you could get 1.82$ back.
As a conclusion we can say that investing into Instagram (Facebook, really) is a really great choice for beginner investors who want stability and steady growth.