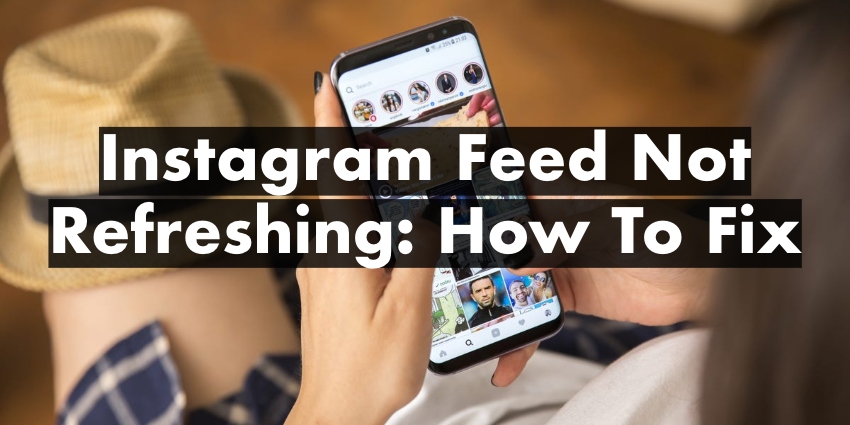 Instagram is a top-rated social media platform today. Statistics show it is among the most famous platforms for social networking and online media sharing. The history and development of this unique platform are immense, and there is no doubt that Instagram has come a very long way since its introduction in 2010. In addition to its popularity, Instagram is one of the most technologically advanced platforms, and it has a friendly interface as a result.
However, you may be likely to experience a few glitches from time to time, as with other platforms. Users may encounter a problem while enjoying this platform that involves refreshing feeds. This problem often frustrates users as rarely as it occurs because it restricts them from loading new posts.
This article will highlight the common reasons why Instagram feeds fail to refresh while also proffering possible solutions.
Why Your Instagram Feed Is Not Refreshing And How To Fix It
Before you pass the blame for your Instagram feed refusing to refresh on the platform, it is essential to note that various other factors may be responsible. Here are some common reasons why your Instagram feed is not refreshing.
1. Poor Internet Connection: It shouldn't come as much of a surprise that your internet connection is responsible for most of the times your Instagram feeds refuses to refresh. A poor internet connection is every internet user's nemesis for apparent reasons. It is also very capable of ruining your Instagram session by preventing the feeds from loading as quickly as you want.
Solution: If you find that your internet of Wi-Fi connection isn't strong enough, try connecting to a different Wi-Fi or switch to a more stable internet connection. Also, ensure that you have sufficient data for browsing the internet.
---
2. An Out of Date Instagram Application: Another common reason your Instagram feed may not refresh is that your app is running out of date. This is not valid for users accessing the platform through web browsers, but it is often a real issue for app users. You are very likely to experience some glitches once your app becomes outdated, and failure to refresh is one of them.
Solution: Although an outdated application may not demand an immediate fix, updating to a newer version will improve your Instagram experience. An updated version will also guarantee smooth and more enjoyable sessions.
---
3. Suspended or Deactivated Account: You may not know this, but Instagram monitors your online behavior to ensure you are well within the user agreement. Therefore, your Instagram may not refresh because your account has been suspended following a breach of Instagram rules.
Solution: To confirm your account status, log out and try login again. If your account has been blocked or suspended due to a breach, Instagram will immediately notify you. You can submit a complaint to Instagram through the provided platforms if you feel your account was wrongly suspended or deactivated.
---
4. Instagram Servers may be Down Temporarily: As unlikely as it may seem, it is possible that your Instagram feed is not refreshing because Instagram servers are temporarily down. Instagram servers often go down during a maintenance session, and your Instagram experience can very likely be affected as a result.
Solution: Unfortunately, there isn't much you can do in this situation but wait until the servers are restored. However, you can check other sources like downdetector to ensure that the servers are truly down.
Frequently Asked Questions
Is a failed refresh an indication that my phone is faulty?
Ans. Except your phone's signal receiver is faulty, a failed refresh has little or nothing to do with the state of your smartphone.
Can lack of storage space prevent my Instagram feed from refreshing?
Ans. Yes. In fact, your Instagram may not load at all if you do not have sufficient space on your mobile. You can try again after clearing up some space from your storage disc.
Bottom Line
Contrary to an unpopular opinion that Instagram is fully responsible for any problem you experience while on the site, a failed refresh can be caused by several factors. However, you can quickly rectify an Instagram failed refresh by following the simple tips highlighted in this article.