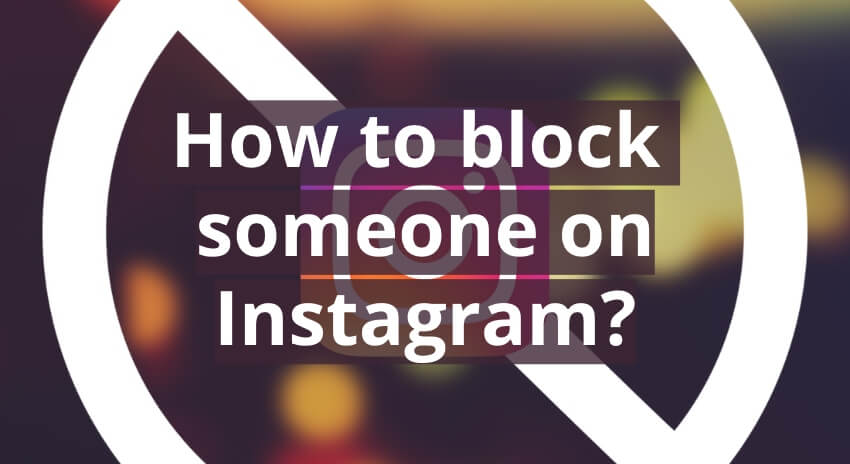 When you are just fed up with someone and you don't want them seeing you on Instagram or you don't want to see them – blocking is the way to go. Consider the alternatives –
'Muting' (remaining followers but not seeing their stories, posts or both in your feed)
'Restricting' (making their comments only visible to you and them while also moving DM's to message requests)
Before you block someone. However, if you have a firm stance on this – let's find out how to block someone.
Go to their profile, either via search, mutual followers or through comments
Once inside their profile, press on the three-dotted icon which is found in the top-right
Click the Block button
Confirm your selection
After you block someone, they aren't notified about your decision. However, blocking does affect some things on your and their profile.
Once you block someone, this will permanently remove their comments and likes which they made on your photos. Even after you unblock them, the comments and likes won't reappear. After you block someone, they cannot find you in the search bar, and can't find your posts and/or look at your Instagram stories.
In short, here is what happens when you block someone on Instagram:
Likes and comments disappear permanently
They can still see your likes and comments that you made on public account profiles
They cannot tag you or mention you
You will not be able to direct message the person you blocked, and they won't too
You will get a dialog, asking whether you want to leave or remain in a group that you're in with, together with the blocked account
FAQ
How do I unblock someone on Instagram?
Unblocking works just like blocking, but in reverse. You need to find their profile, click on the three-dots in the top-right or the large button which says 'Unblock'. Confirm your selection and that's it!
What if I want to unblock someone on Instagram, but can't find them?
If you tried looking for an account which you seek to unblock, but can't find them, you can lean on a few tricks.
Option #1 is to find their account using Google. Type in their full name with 'Instagram' and maybe the results will show it. If they changed their username, this could help locate the very same person with ease.
Option #2 is to create a temporary/burner Instagram account and find them through mutual friends. Just remember the username and go to this link using your browser: 'www.Instagram.com/*UserNameGoesHere*' while logged in to the account from which you wish to unblock. Then click the 'Unblock' button and that's it!
After I block someone on Instagram, can they block me too?
No. After someone blocks you or after you block someone else, they cannot go to each other's profile.
How can I block someone just from messaging me on Instagram?
Unfortunately, there is no way to ban someone just from messaging you on Instagram per se. What you can do is 'Mute' the conversation or block the person entirely. We talked about blocking, but let's focus on muting.
Open your DM inbox
Find the person who you want to 'Mute Conversation' with.

Swipe that message bar to the left

Click on 'Mute'
Confirm your selection. 'Mute' – will mute their messages entirely while 'Mute Video Chat' will only stop notifications about their requests for a video call.

Muting someone is simple enough.
How can I check who has blocked me on Instagram?
Instagram won't show you a full list of all accounts that have blocked you. In the past you could at least find out everyone you are blocking in a 'Blocked Users' list, but that's gone now.
The only way to find out whether a particular account has blocked you is to go to their profile while you're logged in. If it shows 'No Posts Yet' and 'The user isn't available' it means that it's very likely they've blocked you. Double check from a burner account just to make sure.
Third-party apps can provide such a possibility, but the prospects are hazy and not always guaranteed.