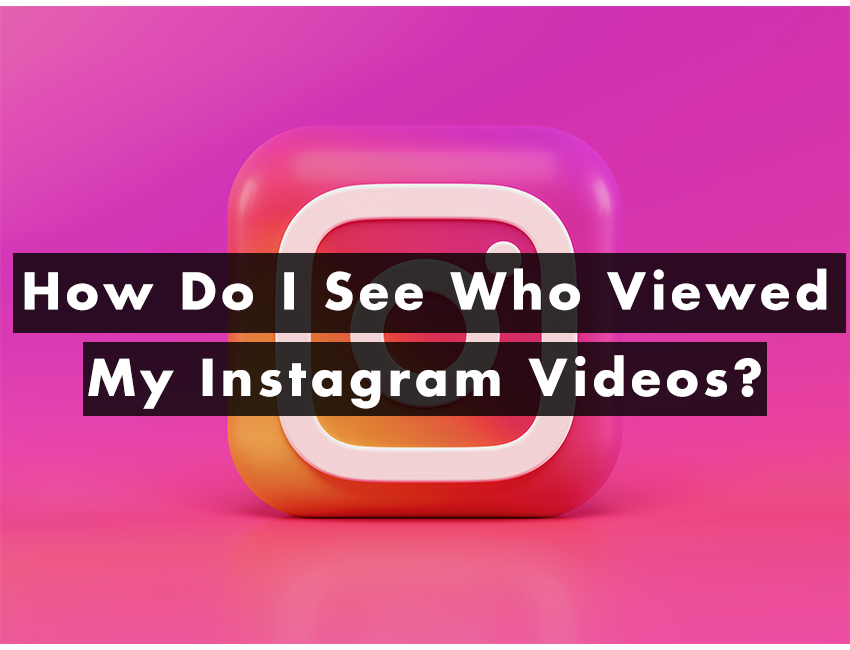 Instagram has become a very powerful social media platform by allowing us to share our photos and videos with friends and family. I believe that every Instagram user has once in their lifetime asked the question 'How Do I See Who Viewed My Instagram Videos ?'. Well, that's obvious since we as a race are really curious, we want to know everything about anything that we do.
Instagram is free and it makes it really easy to upload photos and videos to your profile. And since there's no such thing as privacy on Instagram, the company makes it possible for anyone to view your profile, at least until you make it private and remove access. You've probably already seen this information before, but I think it's worth repeating.
When you upload a new video to Instagram, you'll receive data about how many times the video was shared, liked, or commented on. That's like the normal and what you would expect in terms of analytics but we want to go a step beyond that.
That's why in this article we're going to show you how to see who has viewed your article and your curiosity will be satisfied finally. Let's continue with the rest of the article without wasting any more time.
Why are Video Views Important on Instagram?
Instagram videos help you in various ways. If you're a personal Instagram user, you share the videos for your friends and family so that they're up to date on what you are doing, or a cool place you visited, a fun activity you're doing, and much more. It helps you get connected and seeing how many people watched your video, allows you to understand what percentage of that audience has been up to date with you.
If you're a business owner or influencer you may want to share images of your products, but sometimes this doesn't show people what the product does. Sharing videos instead help you show people how to use them and what they can do. So, you will attract more customers and get more clients. The 'views' is an important metric to help advertisers realize whether your content is good or not.
Furthermore, if you're an editor, filmmaker, or you have one among those similar jobs, you need videos to explain your services in the best possible way. In fact, you should always try to create videos that explain what you do and how you do it. This is because when you have a video explaining your job, it's easier for potential clients to decide whether they want to hire you or not. Mainly based on your editing skills and the number of views that your content has gathered.
So, let's say that you have created a great video explaining some kind of service that you offer. Now, you want to find out who has watched it. How do you do that?
Well, this is where things start getting complicated. Let's continue the next section below to understand how you can do that with Instagram.
How to See Who Viewed Your Instagram Videos?
Well, this has been a burning question for years, and still remains one of the most asked keywords related to Instagram. The only way you can get close to doing that is by seeing the number of viewers a video has gotten and checking some of the profiles that have liked the video. There might be some third-party apps that can help you with getting all the information but with Instagram, you are only allowed to see the number of views and a few of the public profiles that have like the video, the closest way to doing it is like this:
The first step is to open the Instagram Application on your device.
Then you need to go to your profile and select the video that you want to see the stats for.
You should see a view count below the video, click it and a new window will open with everyone that has liked your video.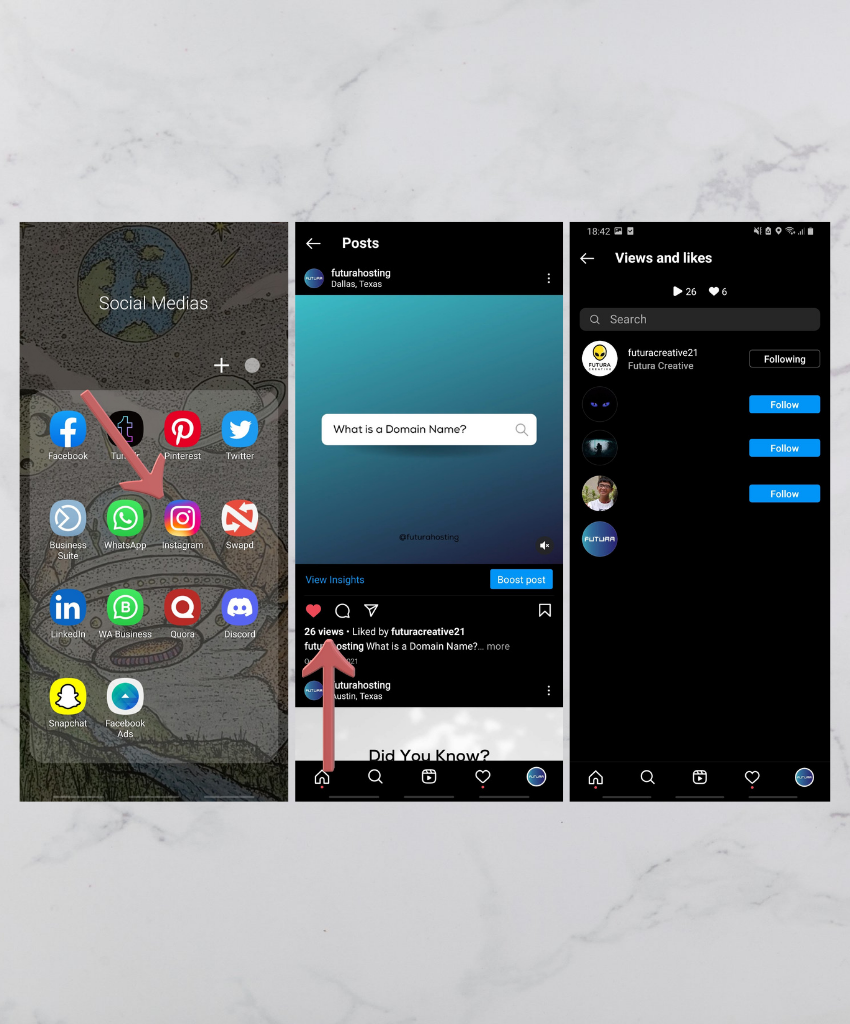 That's the only way you can see who viewed your Instagram videos directly through Instagram without using any third-party applications. I hope that this has satisfied your curiosity and now you can check everyone that has viewed your Instagram videos.
How to See Who Viewed Your Instagram Stories?
Seeing who has viewed your Instagram stories is a fairly simple thing to do. Follow this quick step-by-step guide and you will be able to do it in no time.
First things first, open the Instagram app on your device.
Click on your story, located at the top left of your screen.
Then you need to swipe up and all the necessary information will show up. You're going to see the number of people that have seen your story and who they are.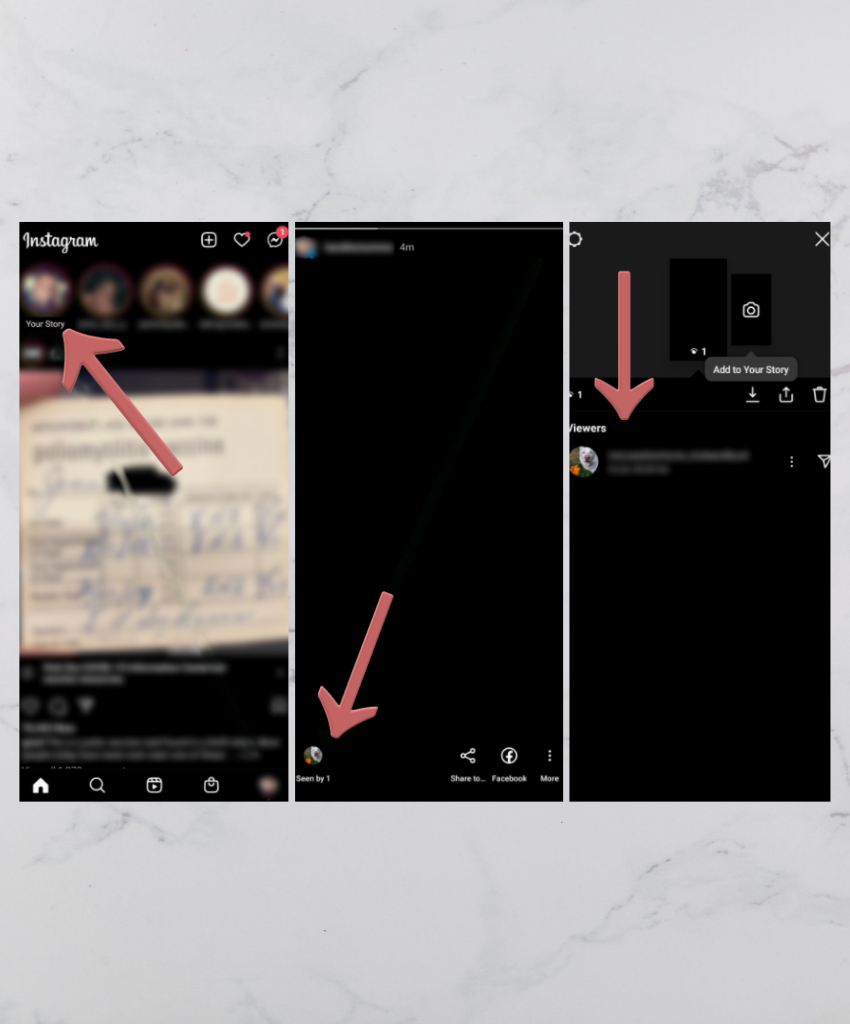 If it has passed more than 24 hours since your story has been posted then follow the steps as below:
Go to your profile by clicking on the icon with your profile picture at the bottom right of your screen.
Click on the button with three horizontal lines at the top right of the screen.
After the sidebar extends click on the 'Archive' button.
Select the 'Stories Archives' tab.
Then, choose the story you want to see the stats for and click it.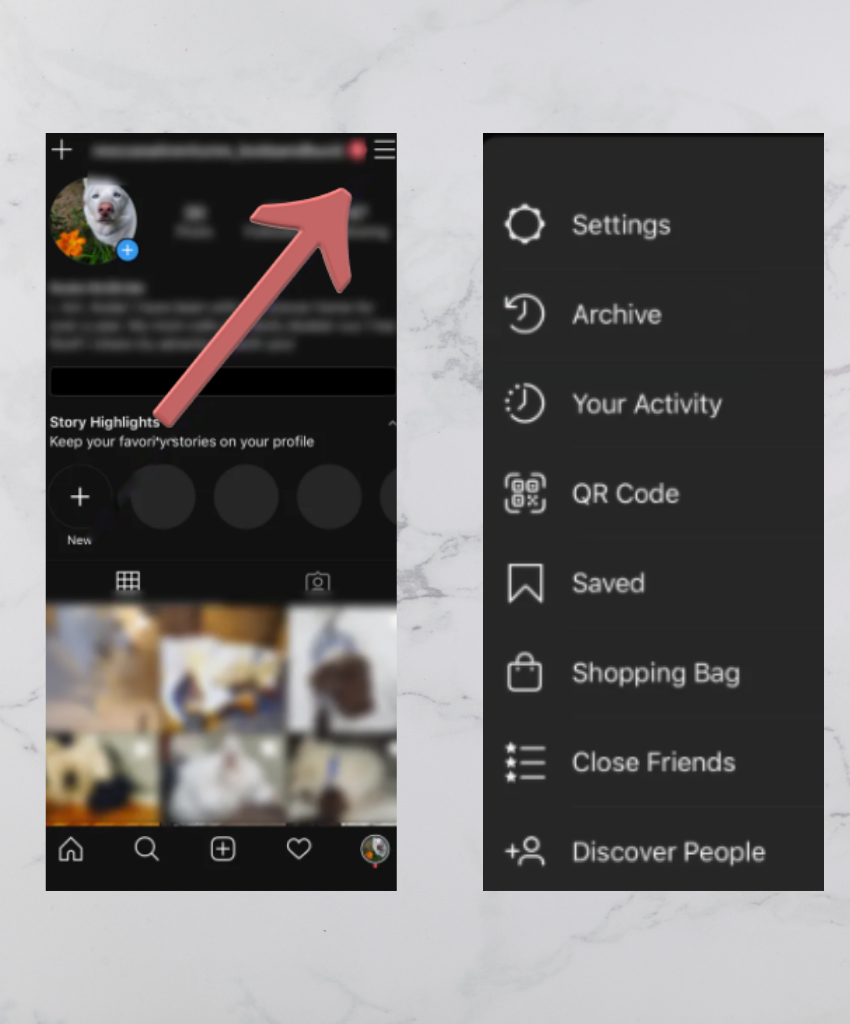 That's it now you've learned how to see who has viewed the stories archives.
Closing Thoughts
I hope that this article has finally been able to satisfy your curiosity about finding out who has seen your Instagram videos. The information that we've shown you here it's going to help you reach your goal in the simplest way possible, whilst being beginner-friendly. That's why there was a step-by-step guide.
If you have any suggestions or questions about the article don't hesitate to leave them in the comment section down below. We'll try to answer and give feedback as soon as possible for whatever issues you may have.
Instagram Video Views FAQ ( Frequently Asked Questions )
Can I use a third-party application to see who has viewed my videos?
Some third-party applications say that they can help you do that but it's recommended by Instagram not to use them because you risk your account getting stolen.
Do I have to pay money to see who has viewed my videos on Instagram?
No, you don't have to pay anything to know who has viewed your Instagram videos, all you have to do is visit your profile, select the video that you want, and click on the views counter at the bottom of the video.
What happens if someone posts a comment on my video?
You won't get notified about it unless you have enabled notifications for comments. To enable notifications for comments, go to your settings and click on the 'Notifications' tab. There you can turn off/on notifications for comments.
My friend shared a link to my Instagram video on Facebook and Twitter. How do I find out who saw it?
There isn't an easy way to find out who has seen your Instagram videos from outside sources. The best you can do is to find out who has seen your video from Instagram
Is there a limit to the number of times someone can watch my videos?
There is no limit to the number of views you can receive per day. However, if you post a video every hour or so then you might reach the daily limit. If you exceed the daily limit then you'll have to wait until the next day before posting another one.