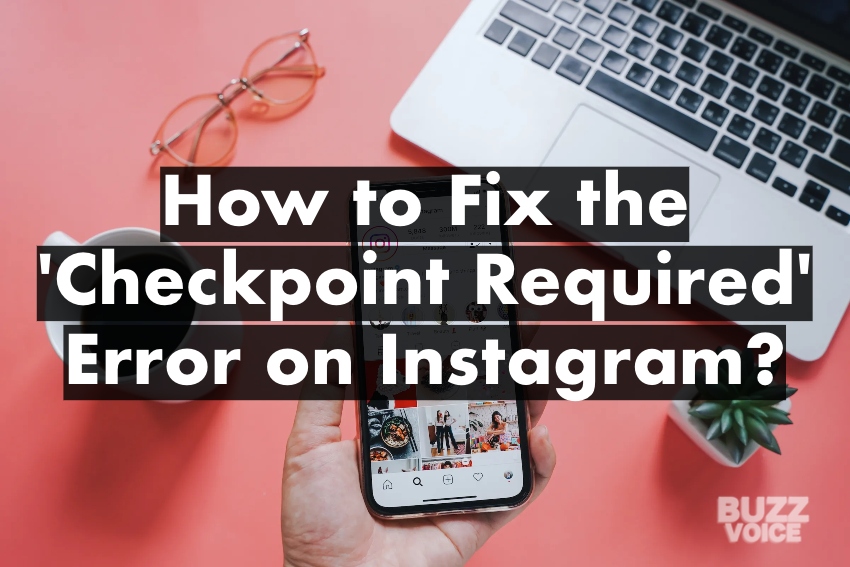 Instagram has become a major social media outlet for brands and individuals alike. There's no shortage of ways to gain followers or increase likes, shares, and comments—but sometimes, you run into trouble such as seeing the Checkpoint Required Error, because of their new changes and updates.
Instagram recently made some API changes; some people who use third-party applications to automatically add hashtags to their Instagram accounts or try to log in from different geolocation aren't able to because they're missing these requests from Instagram. However, if your Instagram account hasn't been active recently, you shouldn't need to submit any requests, meaning that you won't have this issue.
However, if this issue persists and you're still having trouble with this error, even on newer accounts on some older ones but which have been active, then read on. In this article, we will show you the proper way of How to Fix the Checkpoint Required Error on Instagram. But first, let's try and understand what does that error mean.
Learning the Meaning of the "Checkpoint Required" Instagram Error
When the error appears on your phone or desktop screen, there are usually two main reasons why it happens. And even though it has the name error in it, it's in fact, actually a security feature of Instagram. Yeah, that's right, it's just like the programming meme, it's not a bug it's a feature. Well, only half of that last statement is true.
While this indeed is a security feature sometimes gets confused, and it displays that error message instead. Well, to learn how you can potentially avoid making that mistake in the future, continue reading down below.
Reason 1: Your IP location is unusual.
One of the reasons why this happens is because the location where you normally log in doesn't match what your IP address shows when you're attempting to log in. This means that simply you could have logged in to your account in the morning, and then in the afternoon, you've traveled to another city and once again try to log in to Instagram.
When I said that this is a safety feature of Instagram and not a bug, this is what I meant. Because in Instagram's logic, someone else it's trying to access your account since it's from different geolocation from what you've usually logged in. And as a safety feature, that makes a lot of sense, and I can understand why it's put in place in the first place.
However, what they didn't take into consideration is that you can log in from one place in the morning, hop on the plane, change city, and still want to log in to your account. This is something that's normal and can happen to anyone on the globe; however, they decided to overlook this issue.
Reason 2: Using unauthorized third-party app
The second reason that this Instagram Error happens is that if you try to log in to your Instagram account using an unauthorized third-party app. This is really bad, and Instagram sees it as an attempt where hackers might have tried to access your account. In some rare cases, there have been seen even account bans because they've logged in with the wrong third-party application.
So if you see this error message on your device, make sure that you don't give access to any third-party apps that allow you to log in to your Instagram account. If you do, take risks into your hands and think about them carefully.
That's why it's always recommended that if you want to buy Instagram Views or Instagram Followers, you leave it in the hands of experts instead of trying third-party applications. If you're looking for one of these services, then I suggest BuzzVoice; click the link here to get redirected to the services page.
How to Fix the Checkpoint Required Error on Instagram
There are several ways you can try to resolve the Instagram Issue "Checkpoint Required'. To help you out in the best way we can, we're going to list all of these services down below, so continue reading to learn them.
Solution 1: Use the Account More Frequently
We say that not because we want you to stay more on the App, but it's because it's reported that the majority of the accounts that this issue shows up on are relatively new. So these newer accounts may be seeing this issue pop up in their app more frequently than older ones.
A solution to the checkpoint required error on Instagram is to be more active on it. Whether it's through liking posts, or commenting, or even simply logging in and spending a few minutes watching reels and interacting. Or you can try to post a few pictures and then try to get some followers that will help too.
The reason why this works is simple since Instagram does see that you're a real person, and you can access it from anywhere on the globe. Otherwise, it thinks you're just a botted account that's using it for whatever reasons that Instagram doesn't allow.
Solution 2: Verify it's You Who's Attempting to Log into the Account
Well, this solution seems really simple, and in fact, it actually it is. The first thing you should do is to verify that you're attempting to log in to your own account. If you're doing this from another device or someone else's phone, then you need to check whether or not it's you who's attempting to log in.
Once you try to log in in a different place, then you need to confirm that's you attempting to log in for the error to stop appearing. If you're on the Desktop version of Instagram, a small pop-up will be visible when you make an attempt, and you need to accept it or not, depending on if it was you or not who just tried to log in.
Or if that's something not doable for you, Instagram has you covered too. If you have access to the email that's connected with that Instagram account, then you're going to receive an email as well asking for permission. You simply have to follow the link, and then you're going to be able to log in from a different device without the Checkpoint Required error appearing.
Solution 3: Use a Proxy to Access your Account
This is a slightly higher technical way of avoiding this Instagram error; however it does work really well. A proxy is basically a website that allows you to browse the web anonymously. This means that no one knows what you're browsing or where you're accessing it from.
So if you're having trouble getting past the checkpoint required error on Instagram, then this might be a good option for you. It's also a great option if you're trying to avoid being tracked by advertisers or other people who want to know what you're looking at online.
To use a proxy, you'll need to go to Google Chrome and search for a free proxy service. Once you find one that suits you, then you'll need to download it onto your computer. Then open it up and enter your username and password. After that, you'll need to click connect, and then you'll be able to access your Instagram account without that error ever bugging you again.
Solution 4: You Need to Temporarily Deactivate your Account
If none of these solutions are working for you, then there's only one last option left. And that's to temporarily deactivate your account.
You'll notice that when you try to log in to your Instagram account that you'll see a message saying Checkpoint Required, and then you won't be able to access it. Well, that's because Instagram thinks that you're a bot, and they don't like bots. So they're going to prevent you from logging in until you pass their checking system.
To deactivate an Instagram account on the PC is simple just follow these steps below: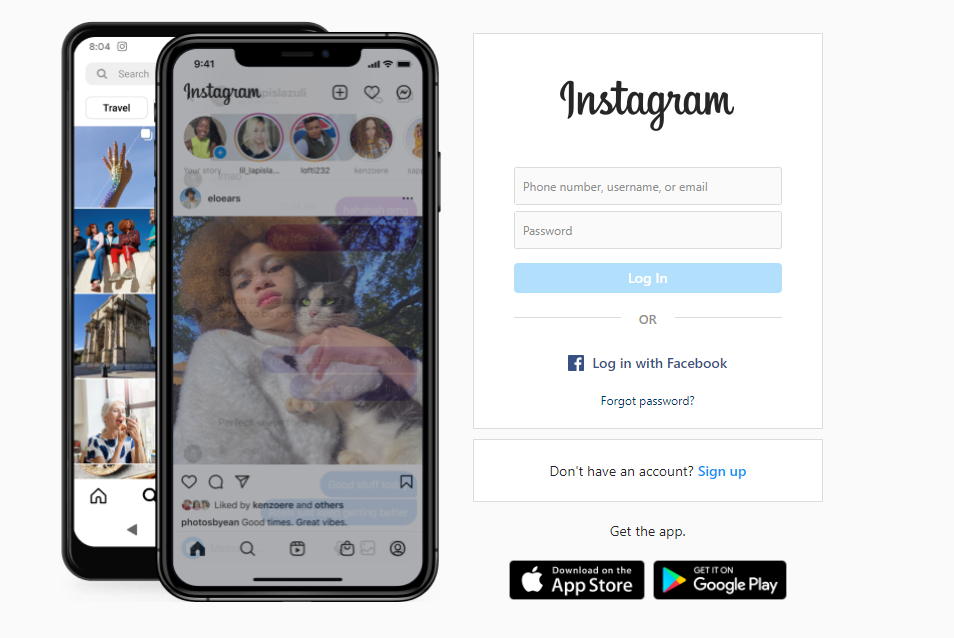 Next, you need to click on the Account Profile icon located at the top right side of your screen.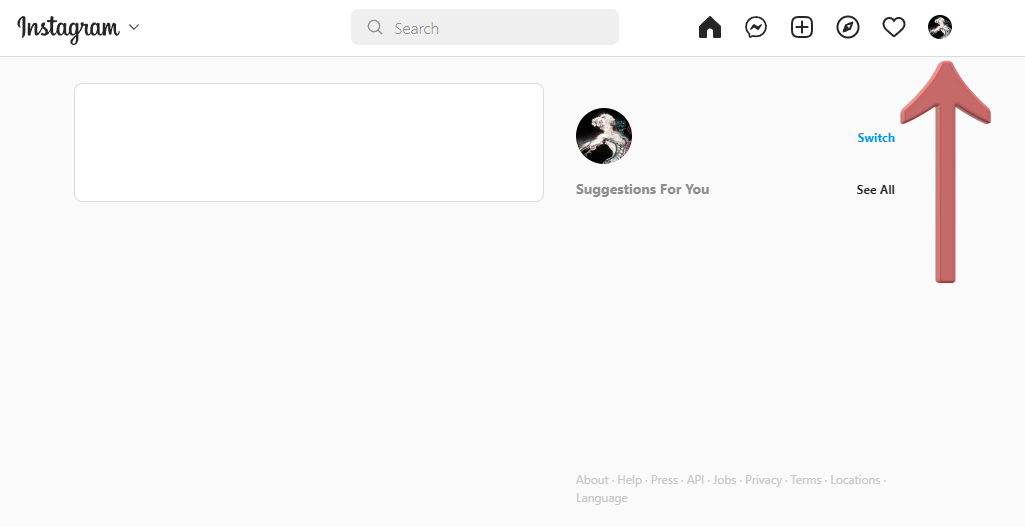 Then you need to click the "Edit Profile" button.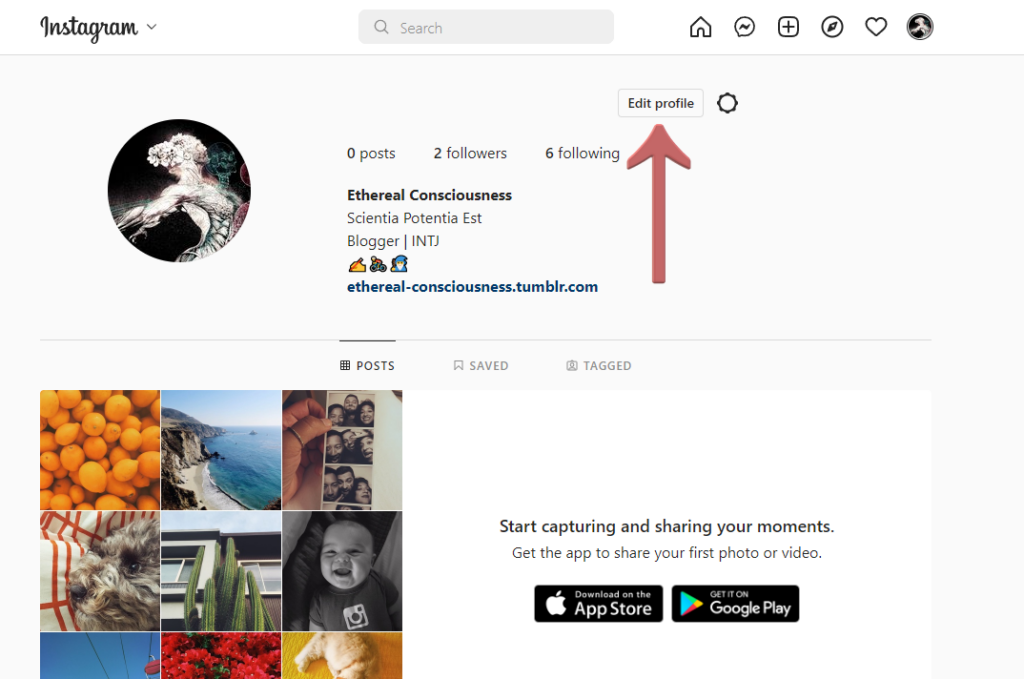 On the next screen that opens, you need to scroll down until you can read " Temporarily Disable My Account."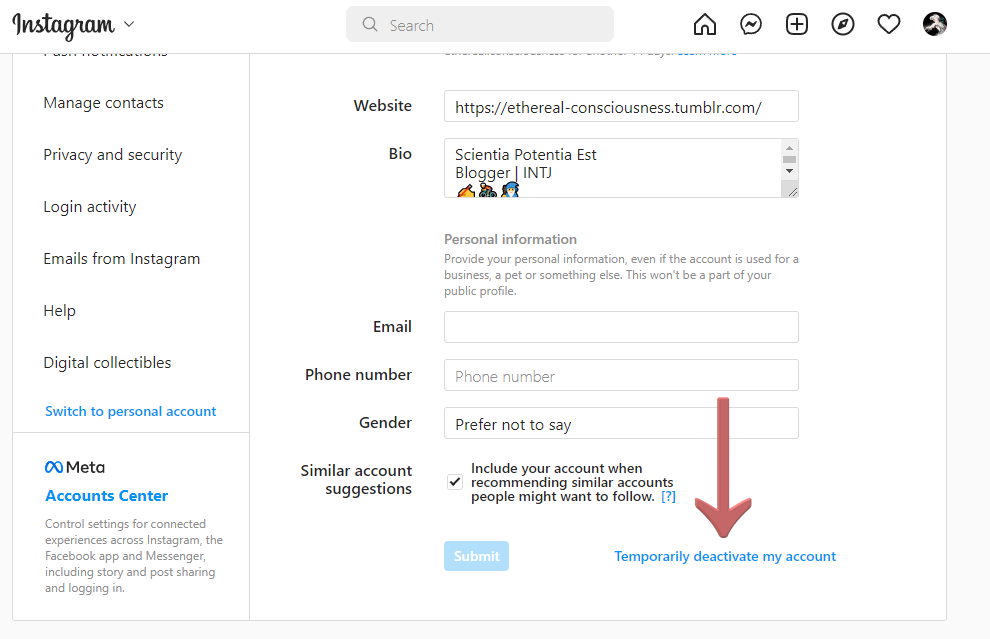 Select a reason why you're going to deactivate the account; we recommend picking the "Just need a break" option. Then it's going to prompt you to add the password once again, do it, and then click the "Temporarily Disable My Account" button.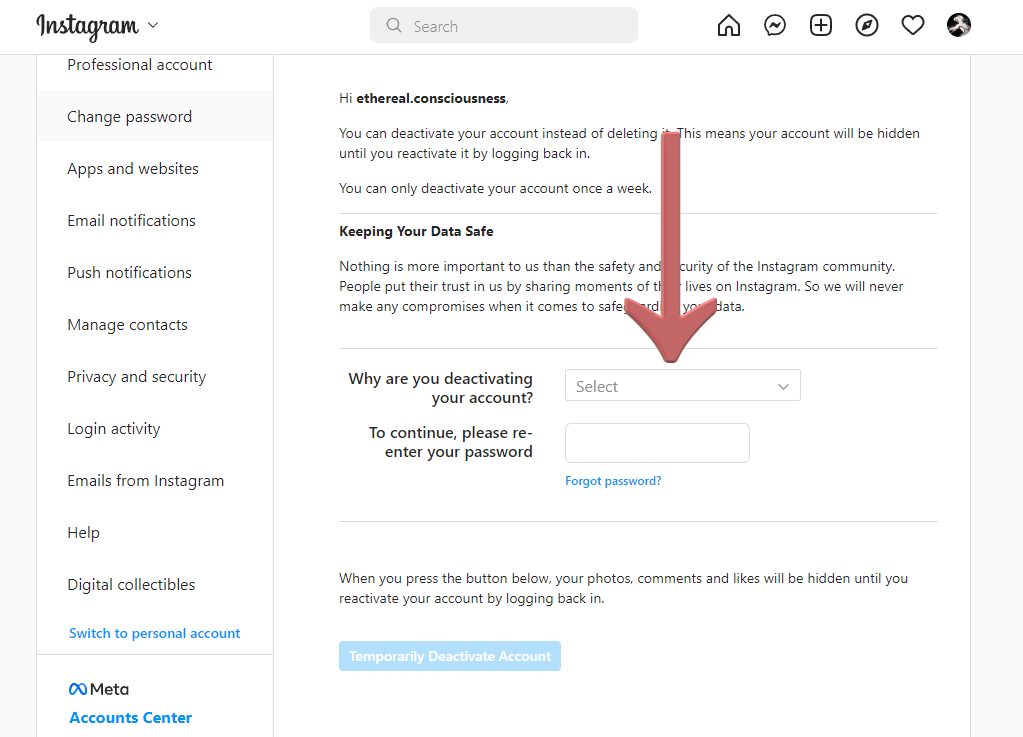 That's it now you've deactivated your account successfully. For this solution to work, you need to leave your account deactivated for a few hours and then log back in.
Closing Thoughts
Hopefully, these solutions helped you get around the Checkpoint Required error on Instagram. We know that it can be annoying sometimes, but be patient and follow the instructions to get past this issue.
However, if any of them didn't work for you then please let us know in the comments section below. We'd love to help you out!