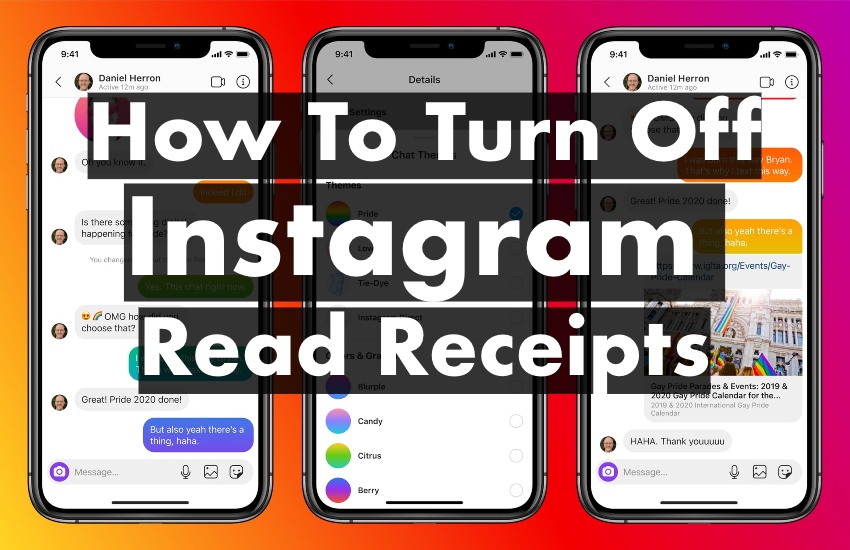 The advent of social media has brought about several opportunities to be accessed through the different social media platforms. But the most crucial benefit of these platforms is that it makes communication easier and faster.
Instagram is one of the leading social media platforms today, and its popularity is based on the benefits it affords users. However, these benefits can only be fully accessed if you know how to use Instagram properly.
Understanding how to maneuver specific features like the read receipt can also improve your experience on the app, but turning off this feature has always proved complicated. Luckily, this article will show how you can turn off your Instagram read receipt while highlighting some of the common reasons people turn off their read receipt.
Reasons Why People Turn Off Read Receipt on Instagram
There are several reasons people opt to turn off their Instagram read receipt. While some people do this for personal reasons, others are obliged to turn off their read receipts because of their professions. Here are some of the common reasons people turn off their read receipts on Instagram.
In a world where privacy is becoming underrated, people often desire a bit of space for themselves from time to time. Hence, people can turn off their read receipt when they do not want to associate with others.
Some people turn off their read receipts because they need time to analyze the messages they receive and deliver a proper reply. Keeping your read receipts off prevents the message sender from knowing you have opened their message. Therefore, affording you all the time, you need to come up with a response.
Professional dating coaches also advise that keeping your read receipts off is a healthy relationship practice. It allows you to decipher complicated situations and observe your partner's behavior before replying.
Tips For Turning Off Instagram Read Receipt
If you have attempted to turn off your Instagram read receipt before, you would know that this task is technically impossible. The Instagram privacy policy does not allow users to carry out this action. However, there is a way around this, and you can prevent others from finding out you have read their messages by following these easy steps.
Open your Instagram app
Tap on the messenger icon to access your messages
Turn off your Wi-Fi, mobile-data and activate airplane mode
Open and read your messages
Close the messenger window and return to your profile page
Log out your account
Turn off the airplane mode and switch on your Wi-Fi and mobile data
Open your Instagram app and log in to your account
Bottom Line
While turning off your Instagram read receipt may be more complicated than other platforms like Facebook and WhatsApp, you can still find a way around it by following the simple steps highlighted in this article.