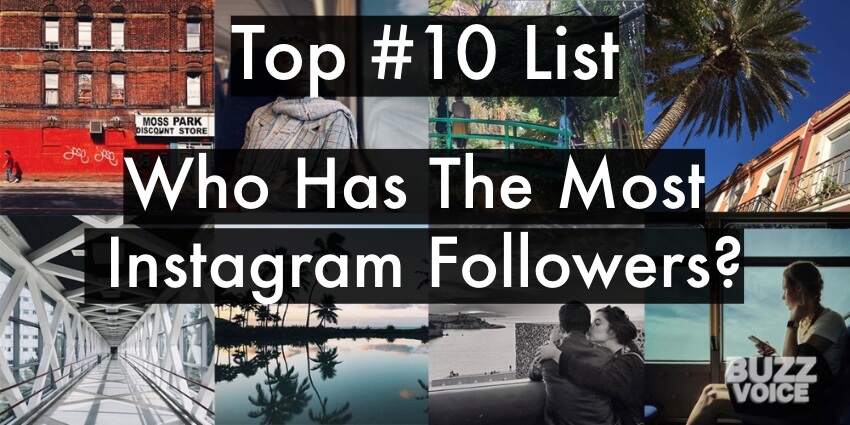 The most popular kid in your or your son's/daughter's high school probably has or had up to 10 or 20 thousand followers on Instagram. They might be the most popular people in your local environment but in terms of having most followers on all of Instagram – they're small time.
The most popular influencers have way over 100 million followers. They have so many Instagram followers, in fact, that if the number indicated a population of a nation, the most followed personal account would be the fourth most populous state in the world. Without further ado, here are the 10 most popular accounts on Instagram as of September 2020.
Notes: We will exclude @Instagram with over 350 million followers because it's not really fair. The list is always changing and is only accurate as of September of 2020.
No. #10 @natgeo – National Geography (144 million followers)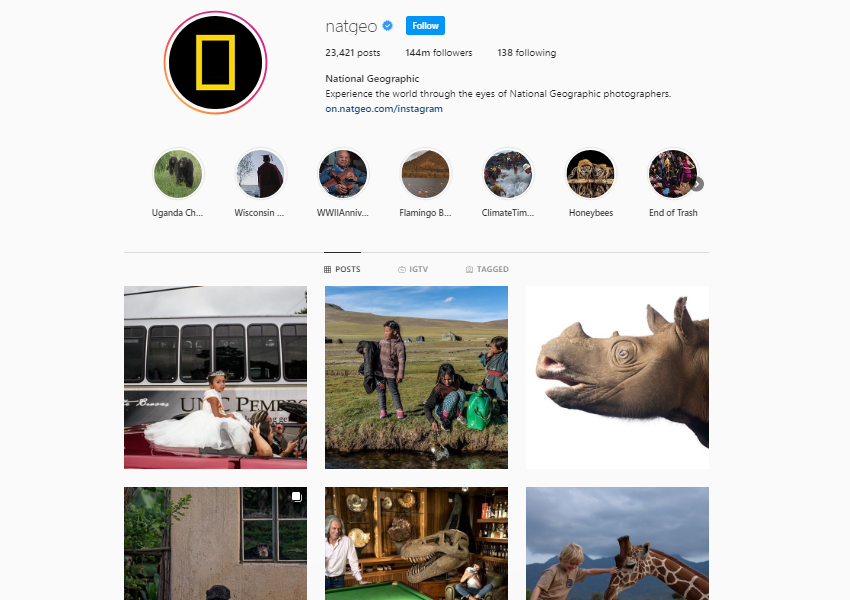 National Geographic is a well-known magazine which covers a wide array of topics like geography, history, science, nature and has been around for over 130 years. It's also the only business on this list.
No. #9 @justinbieber – Justin Bieber (146 million followers)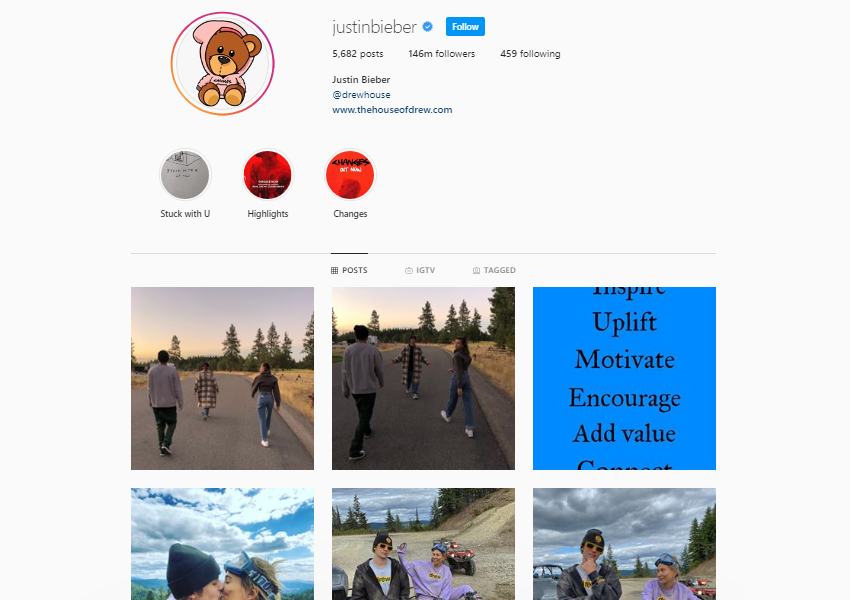 The Canadian pop-music sensation, boy-wonder Justin Bieber, is the most popular Canadian on Instagram and the 2nd youngest person on this list.
No. #8 @beyonce – Beyonce Knowles (154 million followers)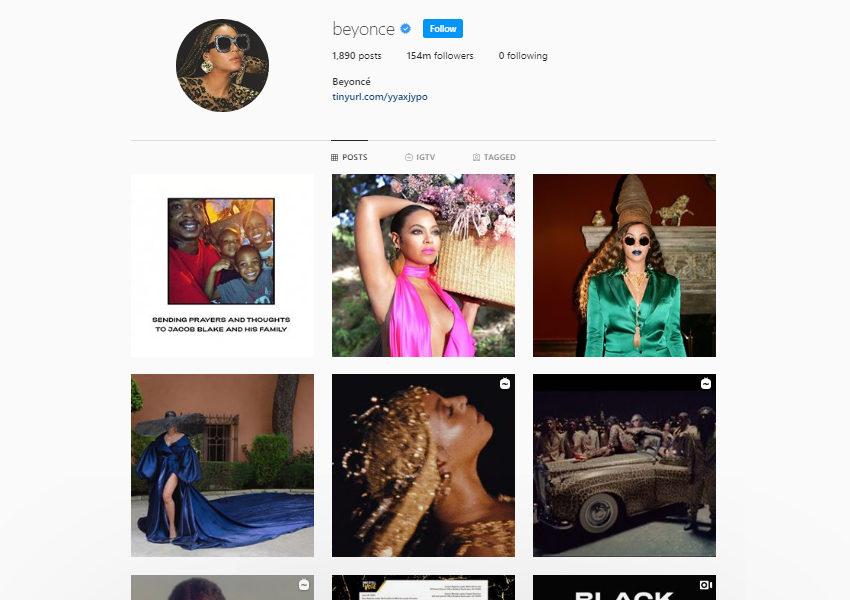 Pop and R&B music diva, show-biz mogul and the embodiment of a successful woman, Beyonce Knowles ranks as one of the most-followed people on Instagram.
No. #7 @leomessi – Lionel Messi (166 million followers)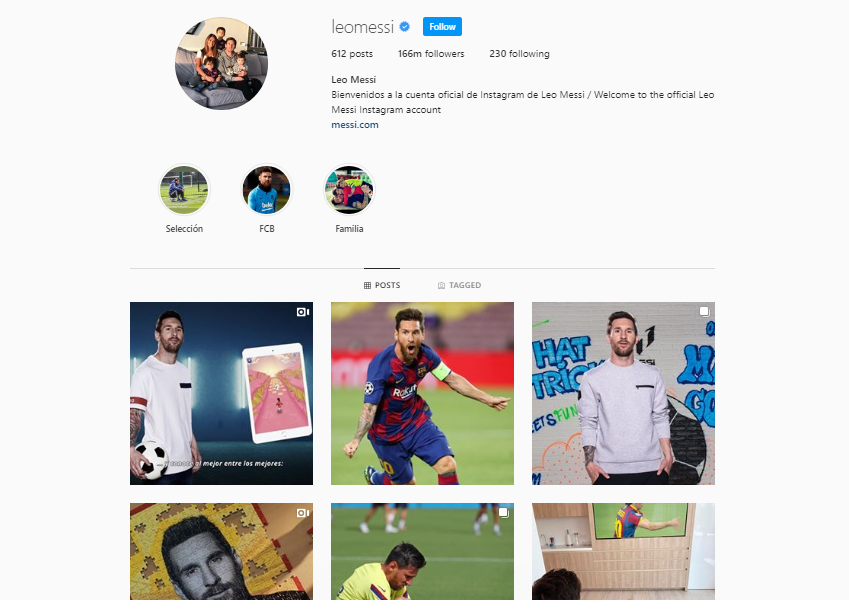 This Argentinian footballer is amongst the all-time greats of the sport. The brand ambassador of Adidas, Huawei, Lay's, Gatorade, Pepsi and others, Lionel Messi is also arguably the very best to ever put on the FC Barcelona shirt.
No. #6 @kimkardashian – Kim Kardashian (187 million followers)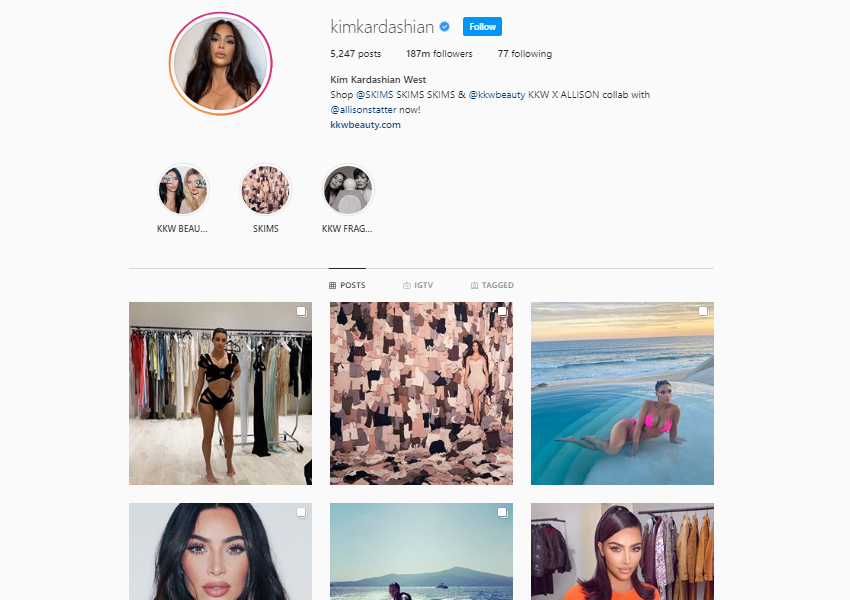 This California-bred babe was probably the first ever influencer, way before Instagram showed up. Now a mom and a wife, Kim K began her career as a TV personality and a model.
No. #5 @selenagomez – Selena Gomez (191 million followers)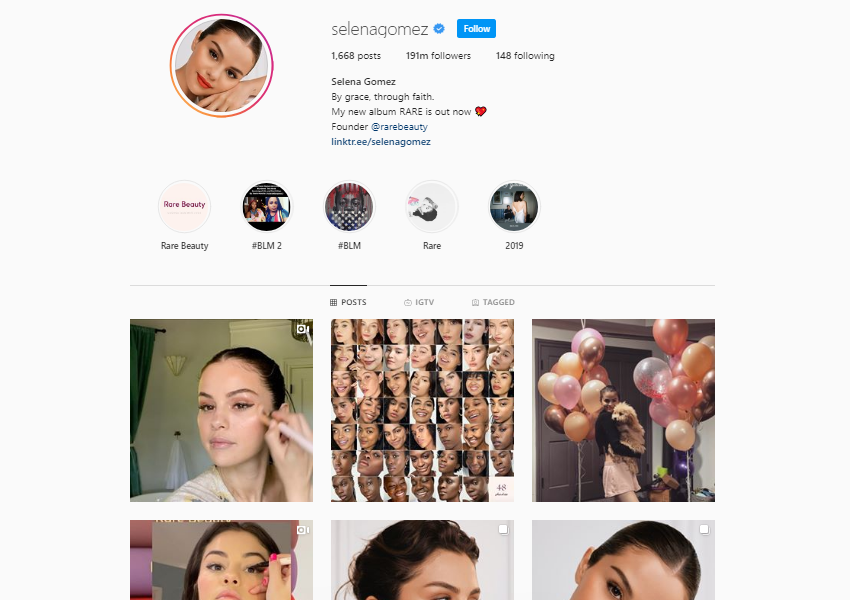 A multi-talented lady from the United States. Selena Gomez has had tons of success on the world's brightest stage, topping numerous POP charts and starring in a lot of movies.
No. #4 @kyliejenner – Kylie Jenner (193 million followers)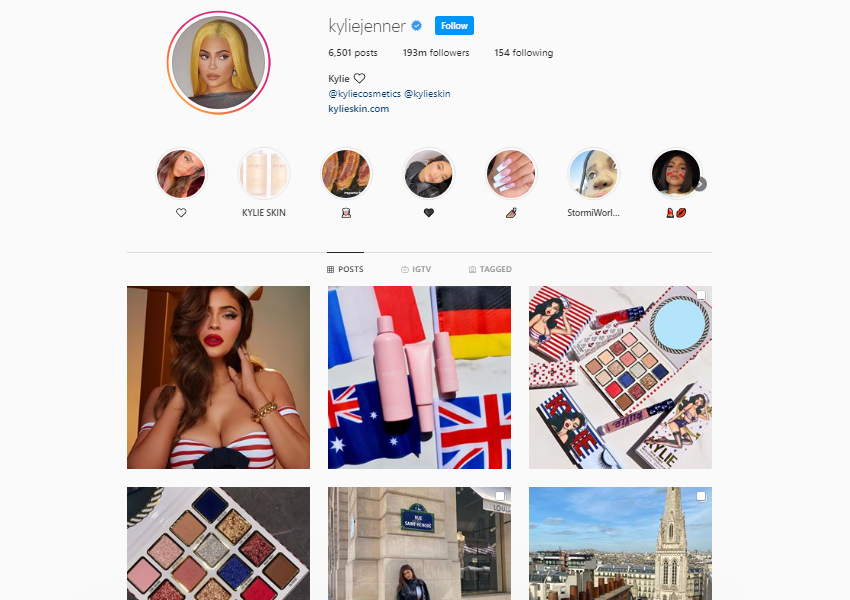 World's most famous influencer, the youngest female billionaire in the world and a business mogul. Kylie Jenner is all of those things. She showed everyone how to make the transition from shallow reality TV to a billion in the bank.
No. #3 @therock – Dwayne Johnson (196 million followers)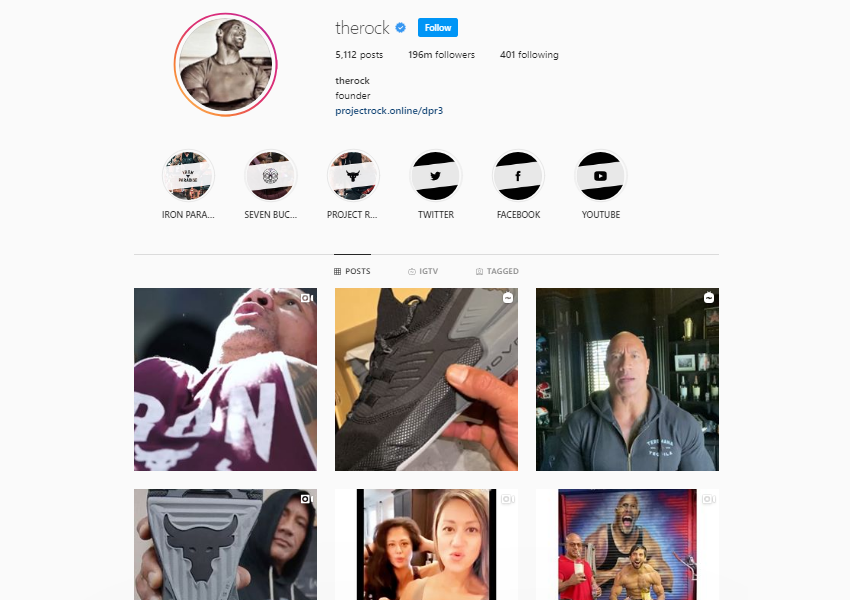 Over the past decade, 'The Rock' has become one of the most recognisable faces in all of the entertainment industry. The actor/wrestler has shined in Fast & Furious franchise, WWE events and a ton of other movies.
No. #2 @arianagrande – Ariana Grande (201 million followers)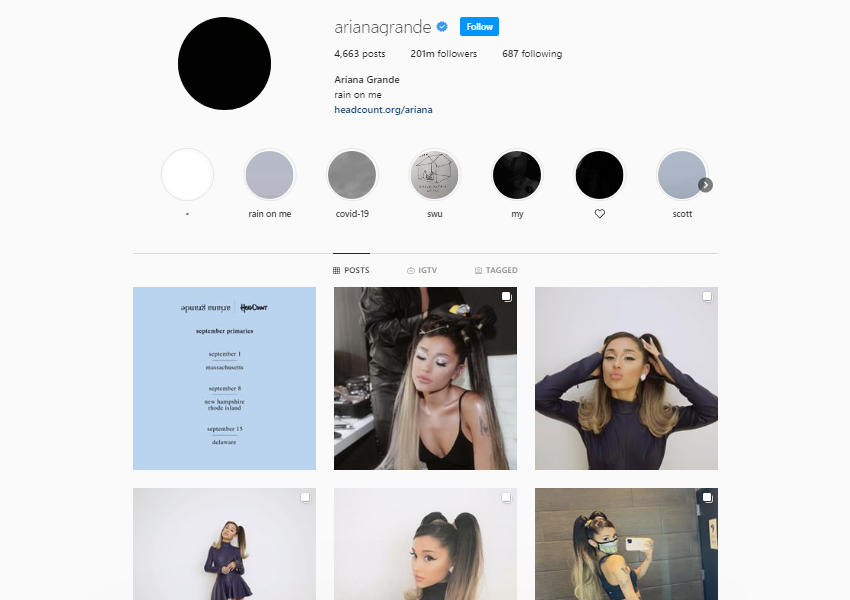 Beginning as Cat on Nickelodeon's Victorious, Ariana Grande turned into the chart-topping pop sensation that has captivated the entire globe. She is probably the most unique and distinguished pop singer of the past years.
No. #1 @cristiano – Cristiano Ronaldo (237 million followers)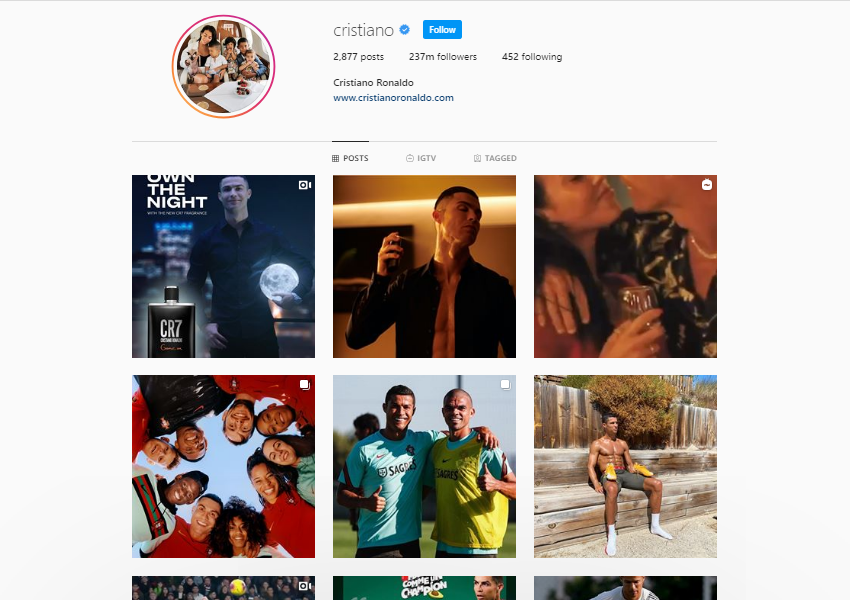 Portuguese football player. Legend on the pitch. Fashion icon off of it. Philanthropist. One of the best-earning sportspeople on the planet. Cristiano Ronaldo tops the list with close to a quarter of a billion followers on Instagram.