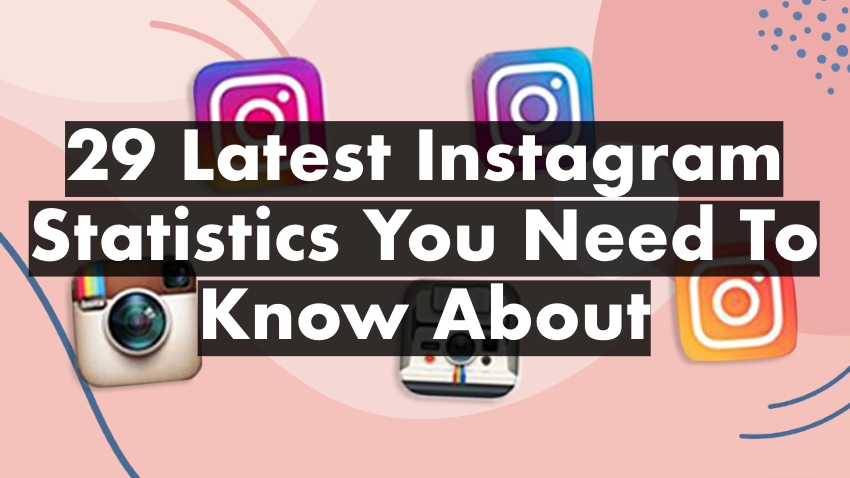 Instagram is one of the most popular social media platforms available today. Since its launch in 2016 it has experienced an upward trend in terms of users. It is more popular among teenagers and young adults. Despite being a social media platform it is also a very good place to sell products and services. Many businesses nowadays use the platform to advertise their products.
Historical statistics
1. Founding year
The app was founded by Kevin Systrom and was officially launched on October 6th 2010.
2. First post
Instagram's first post is of a dog seated next to a Taco Stan in Mexico and was shared by Kevin Systrom himself. This was the first ever shared photograph on Instagram. The Co founder captioned the image 'tests' and uploaded it a few months before the app was publicly launched in October 6th 2010
3. The app was bought by Mark Zuckerberg in 2012.
Facebook bought Instagram on august 2012 for 1 billion dollars which was a very large amount of money for a company with only 13 employees. Today Instagram generates $20 billion to Facebook's annual revenue.
General Instagram statistics.
4. Instagram officially turned 10 years old in 2020.
The app was officially launched in October 6th 2012 and millions of people had created accounts by the end of that year.
5. Instagram is ranked the sixth most visited website.
We all know that Instagram is normally accessed through the mobile app but still manages to rank among the top ten visited websites on the web today.
This does not come as a surprise as people would prefer to view posts on a larger screen.

6. Instagram is ranked 4th in terms of the most app users.
This does not come as a surprise since Instagram is one of the most popular apps today. In terms of active users it is only outranked by Facebook, messenger and WhatsApp.
7. Instagram downloads have reached a whopping 3.8 billion.
Instagram is one of the largest social media platforms available today. When compared to other social media platforms it ranks third only after Facebook and WhatsApp.
An app's popularity is determined by the number of downloads and people who engage on the platform. Getting to know the number of downloads is very significant when it comes to marketing strategies. This helps the developers determine how they can reach more people and increase their apps popularity.
8. It is estimated that 9.5 million photos and videos are shared every day on Instagram.
It is estimated that about 72% of the posts on Instagram are photos with videos accounting for 14% of the posts while carousels account for the remaining 14 % of the posts.
Instagram is a great marketing place and this is evident from the number of companies opting to advertise their products on Instagram. With its high number of users, businesses have a higher chance of selling their products by advertising it on the social platform.
Another factor that influences this high number of posts is the desire of individuals to stand out and gain more followers. It is common knowledge that the more posts your account has the higher chances of you attracting more followers. More followers simply means a larger group to which you can sell your products.
User statistics
9. Instagram has over 1 billion active users every month.
Instagram is ranked 4th in terms of active users on all social platforms. It comes behind Facebook, YouTube and WhatsApp. When compared to other apps like LinkedIn, Twitter, Pinterest and Snapchat, by adding all of the active users it is highly unlikely that they will be able to reach the 1 billion users found on Instagram.
This is a great increase when compared to the previous years. This means that there's a larger audience which one can engage with on the social platform.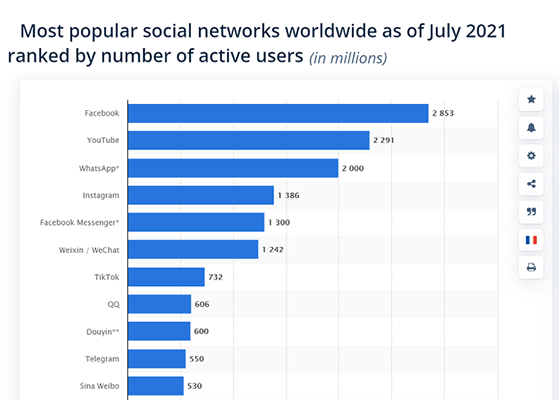 10. Instagram stories have become one of the app's greatest selling points.
Over 500 million people use Instagram stories daily. Most Instagram users check stories at least twice per day to check out new content. This is a highly engaging feature.
11. About 63% of Instagram users open the app at least once per day while 42% of its users open the app multiple times.
The app is highly engaging with various features like Instagram stories, reels and the explore page. Considering the number of posts the app receives in a day, that is 95 million photos and videos, you are assured new and captivating content each time you open the app. This is however determined by the number of people you follow and the number of posts they upload in a day.
Users are also known to spend an average of 30 minutes per day on the app. The time is sure to have increased considering many people spend most of their time at home because of the pandemic.
12. Over 72% of united state teenagers use the app.
The app is really popular among teenagers. Even more popular than other apps like Facebook, Snapchat and Twitter. This makes it a great marketplace to target the younger generation. The app that comes close to Instagram in terms of the number of teenagers who engage in it is Snapchat, with 69% of teenagers in the United States engaging in the app.
13. The largest group if Instagram users are aged between 25 and 34.
It is estimated that about 31.4% of Instagram's active users fall under this age bracket. The second largest group being those aged between 18 and 24.
This is a great take away for marketers as they have an idea of the kind of people they would be targeting when advertising their products and services on the app.
14. About 58% of Instagram's users are females while 42% of users identifying themselves as males.
It is true to say that the app is appealing to all genders. It is a platform where each and every individual can post whatever they like that is in compliance with the rules and regulations of the app. It is also a place where people go to gain new ideas and search for products and services. It is also a great selling platform especially for fashion items such as clothes, bags and shoes. Just ensure that whatever you're posting appeals to your target audience.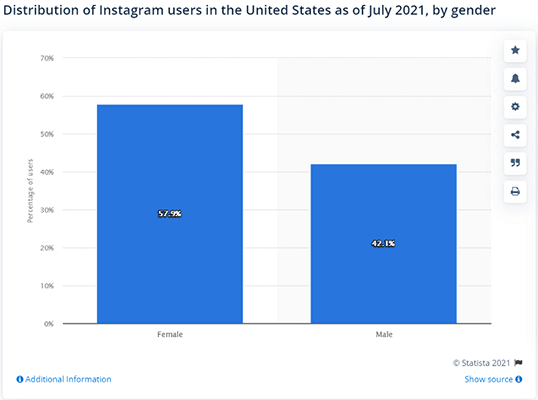 15. The most followed handle on Instagram is the apps own account.
The apps own account records a total of 447.35 million followers which is the highest of any account on the platform. The user with the most number of followers is Manchester united star Christiano Ronaldo who records 374.27 million followers.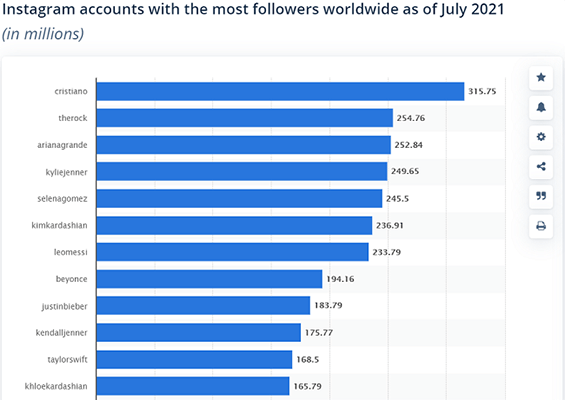 16. It is estimated that the like button is hit about 4.2 billion times per day.
The like button is a heart shaped button found at the bottom of each post and is used to react to the post. If one finds the post attractive they can simply double tap the picture or video which will automatically deploy the like button changing it to a shade of red. The number of likes one gets in their profile is one of the main indicators of their popularity on the app.
The most liked post on Instagram is a picture of an egg made specifically to surpass the number of likes on celebrity posts. It is named the world record egg.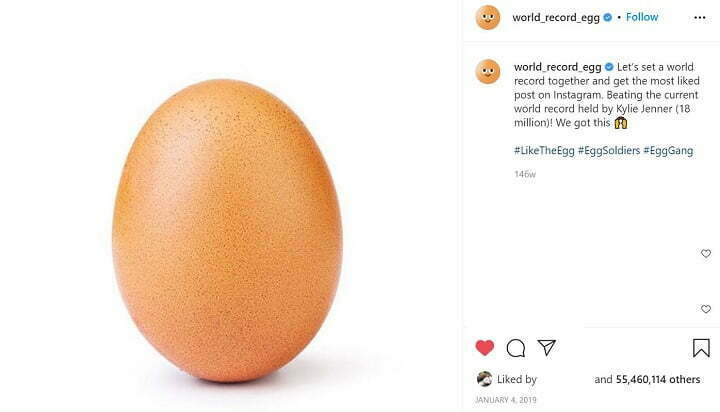 17. Over 50% of Instagram users use the explore section.
This section is used to discover new content from accounts one does not follow. Each explore section is unique from the other with Instagram generating random posts for users to engage in. This makes it a great place to discover new content and accounts to follow.
18. In terms of comments, Videos get more comments than images.
Research shows that more people engage in the comment sections of video than images. It is also important to note that the most popular video contents on Instagram is "how to" tutorials.
19. Over 130 million users tap on shopping posts every month on Instagram.
The shopping section on the app is also a very engaging section. People go there to explore new products and services offered by other users. Considering the high number of users available on the app it is safe to say that it is one of the best place for one to market their products because there is an increased chance of someone purchasing their product or service. It is estimated that over 50% of people visit a website to make a purchase after seeing a product or service offered on the app.
20. Half of all accounts on Instagram have less than 1000 followers.
Research by Hubspot shows that 52.35% of Instagram accounts have less than 1000 followers. These are accounts of regular users who do not focus a lot on influencing and trying to be famous on the app. This shows the huge divide between mega influencers and celebrities, and regular Instagram users.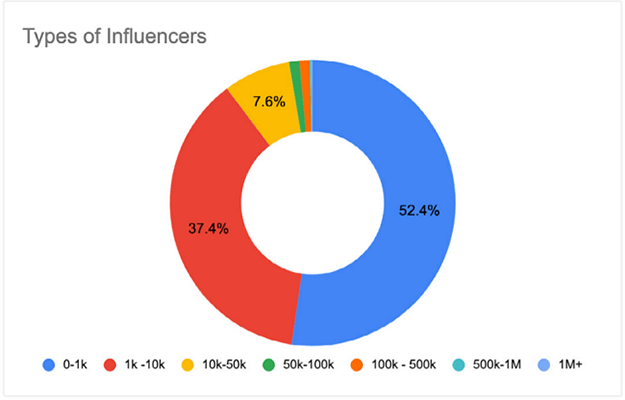 21. Research shows that 14% of United States adults have never even heard of the app.
Instagram is more popular among teenagers and young adults. Despite having a large reach in the US the app has not managed to reach everybody, especially the elderly who have less time engaging in social media platforms. Most of them have never even heard of the app and do not know it exists.
22. Kazakhstan is the country with the highest Instagram percentage reach.
This does not mean that it records the highest number of Instagram users compared to other countries. It simply means that more people in Kazakhstan have engaged in the app with an estimated 72% of the population having engaged in the app.
Other countries with high percentage reach are:
Brunei-  71%
Iceland – 67%
Kuwait – 66%
Turkey – 66%
23. About 5% of children under the age of 12 in the United states use Instagram.
Instagram has strict guidelines that require the user be at least 13 years old before they create an account. This is however not always the case as a certain percentage of children under the age of 13 are able to access the app from their smartphones.
24. Many people use the platform as a source for news.
About 11% of people use the app as a news source. However this is low compared to Facebook which records about 36% of people who go there to get the news. It is however a great place to advertise product launches and brand announcements.
25. The country with the largest number of Instagram users is India.
It is estimated that 180 million of Instagram users come from India. This does not come as a surprise as India has the largest population of any country in the world. The number of Instagram users from India surpasses that of users from the United states which is 170 million users.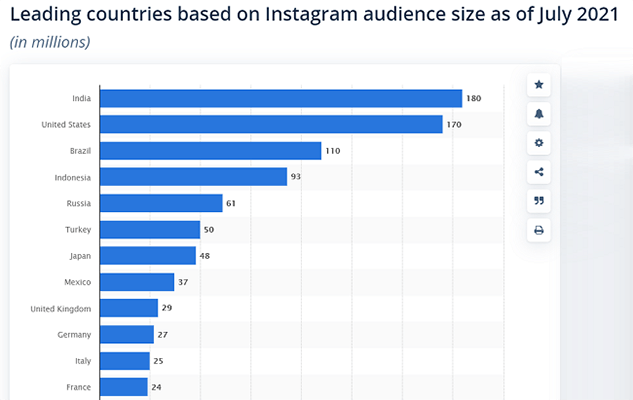 Instagram business statistics.
26. Marketers have been known to work hand in hand with Instagram influencers.
This is a great strategy to sell their products and services. It is estimated that marketers in the US spend about 69% of their influencer budgets on Instagram. These numbers show that Instagram is by far the best platform for influencers to work from. An estimated 1.7 to 2.3 billion dollars is spent on influencers.
Using influencers has proved to be a very good strategy for businesses with at least 55% of fashion shoppers having made at least one purchase based on an influencers post.
27. The number of Instagram users believed to engage in business is estimated at 80%.
Most Instagram users have a favorite brand which they follow. It is estimated that 80% of all users follow at least one business account. This is a great selling point for companies as they are assured that their products and services will reach their target audience, if they manage to market and advertise their products and services well.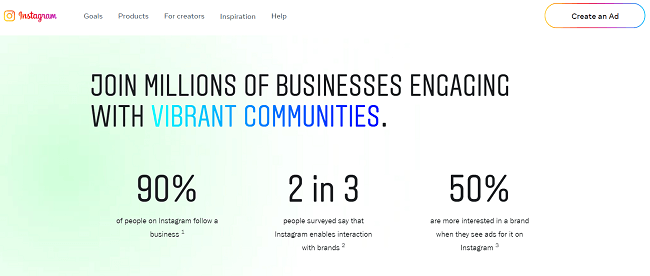 28. Businesses spend almost half of their marketing budgets on social adds
A staggering 29% of marketers spend most of their ad money on Instagram. A great deal of these businesses is selling their products on their stories in Instagram. Research shows that posting ads on stories generate 35% of all impressions.
Instagram ranks only second to Facebook in terms of the time spent by users on social media platforms. This makes it a great place to post product selling ads. It is however important to note that Instagram ads are more costly than posting ads on Facebook.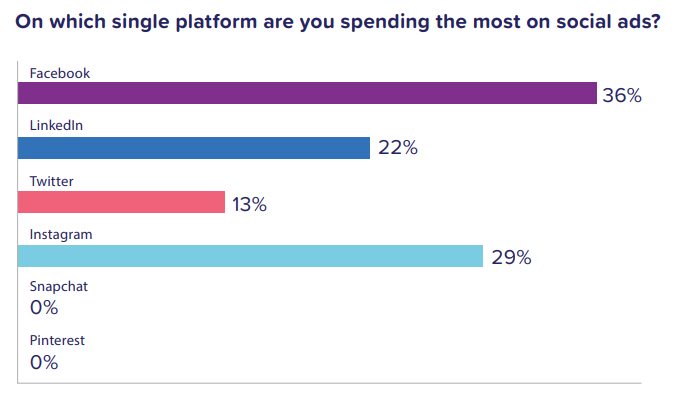 29. Instagram surpassed LinkedIn in terms of being a B2B platform.
An estimated 36.2% of B2B decision makers use the app to discover and research on new products.
Summary
Instagram has come a long way as a social platform. Millions of teens and young adults flock the platform daily. It's a great place to stay up to date with all the latest trends. Hope you enjoyed these stats that we managed to compile for you.