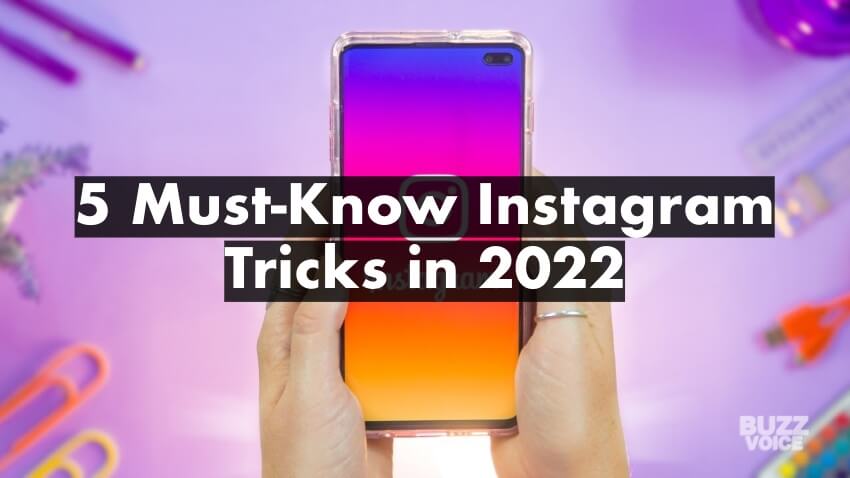 The advent of social media has brought about a massive flow of opportunities online, and many users have been recorded on different platforms in recent years. This has added significantly to the popularity it has enjoyed since its introduction. Several platforms have also been introduced to strengthen social media's relevance further, and each platform is unique with special features that make them appealing to users. However, some of these platforms are more prevalent and a lot more popular than others, and they also brag for more users. One such platform is Instagram which has recorded many users and a significant degree of fame.
Instagram, as we know, is a fascinating platform with a wide range of uses and a more comprehensive range of opportunities. However, just like most other prominent platforms, you can only get the best of it when you know how to use Instagram correctly.
We are all familiar with the primary uses of Instagram, which includes communicating with friends by sharing photos and videos and reacting to media uploads on your timeline. But do you know that you can do a lot more on Instagram by mastering some simple skills that open up your eyes to more possibilities on the platform? You no longer have to be ignorant, as this article will show you five must-know Instagram tricks to help you get ahead on the platform.
How to Delete A Comment on Your Post
Many of us have had several unwanted comments on our posts from time to time that we wish we could erase immediately. Well, the good news is that you can actually delete any comment you don't like on your Instagram post, and this is a trick that every Instagram user should be familiar with. While some people may think it rude to block a user or delete a comment, it all depends on the owner of the post, and there are various reasons why users opt to delete a comment on their post. They include;
The comments can be abusive and offensive to the owner of the post
The comment may contain an inappropriate word or phrase that can initiate violence
The comment may be irrelevant to the post
The comment may project a wrong message about a specific group.
Steps
Tap the comments icon under your post and locate the comment you wish to delete
Top the comment if you are an android user, or swipe left over the comment for iPhone users.
Tap the trash sign and delete the selected comment.
Add Multiple Pictures to A Single Post
If you have been an Instagram user for an extended period, you would know that it was formally impossible to upload multiple photos at once as the Instagram setting did not allow it. However, a settings update in 2020 made it possible for you to attach up to 10 photos to a single post, and it is a trick that can help improve your Instagram experience. You should also familiarize yourself with this trick, as it can help project more with just one post. Another significant reason you would want to add multiple media files to a single post on Instagram is that it helps you elaborate more on s topic without necessarily having to make more posts. This way, you can engage your audience better and keep their attention on your post.
Steps
First, you need to know how to upload pictures on Instagram, then follow the steps below to upload multiple.
Tap on the + icon on the home interface
Click on the "select multiple photos on the right side of your screen
Select the photos you want to upload and click next
Select your preferred filters and click done.
Manage Multiple Accounts
It may come as a surprise for most, but it is, in fact, possible to create and manage multiple Instagram accounts on a single device. Sounds pretty advantageous. Now you can split your business presence into multiple accounts and avoid having to joggle several facets in one space. Another advantage is that you can also focus your different accounts on a particular brand with just a single device. It is also a straightforward trick that requires you to know how to create an Instagram account.
Steps
Log into one of your Instagram accounts
Open your profile, and tap on the options icon
Scroll down to find the space labeled add account on the options interface.
Enter the details of your other account and login
You can switch accounts by clicking the username on the top of your profile.
Apply the Two-Step Verification
In a world where the number of hackers and online scams is rising alarmingly, you undoubtedly need to secure your accounts carefully, and your social media accounts are no exception. Thankfully, some social media platforms like Instagram and other top social media spaces have included the two steps verification to their security services. With this setting activated, you are guaranteed a more secure network system.
Steps
Tap the menu option, which is the three dots icon on the top of your page
Select options
Click on the two-steps verification
Turn it on and wait for a security code that will be sent to you via text
Insert the code in the provided space and click done
Clear Your Search History
When you search for a page, a person, or a story on Instagram, your search is saved in the search history for future reference. But you may want to clear this history at some point for several personal reasons. Well, you are in luck because this is one of the primary Instagram tricks every user should know. Learn how to clear your Instagram search history in three easy steps.
Steps
Click the menu represented by three dots on the top of your page
Scroll down and select clear history
Confirm to clear history, and you are good to go.
Conclusion
We all know that Instagram is an exciting platform with many interesting activities for everyone. Yet, your user experience can be limited by a lack of knowledge of navigating through the platform. On the other hand, knowing how to maneuver through this platform will unlock many features and open you up to several possibilities. Highlighted on this page are five basic Instagram tricks you should know to enjoy your time on this platform.