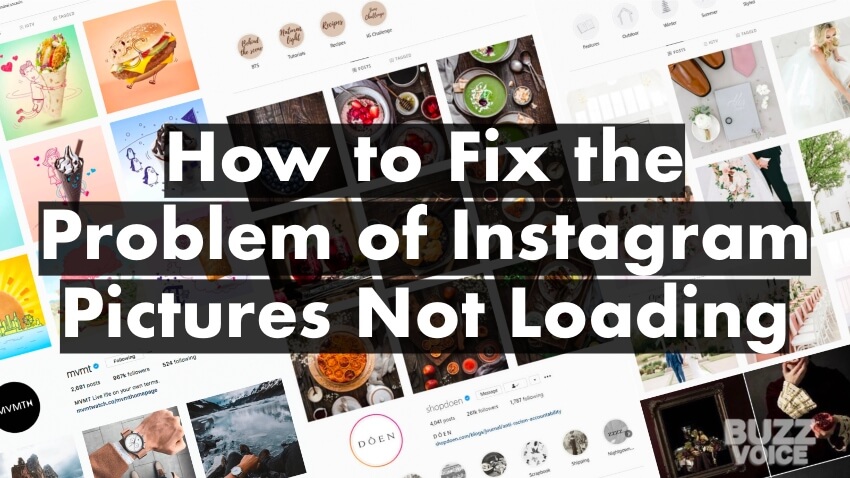 Many users experience pictures not loading up on Instagram or fail to load problems. These problems are annoying since they don't allow you easily share, connect, network, or scroll on Instagram.
Don't worry! Every problem has a solution. You should know that this problem might come from different reasons. It is essential to find out the reason, so you can easily find the solution.
Here is a detailed guide to help you solve this problem. We have listed below the reasons and the solutions for the not loading of photos on Instagram.
Take a look and get ready to say bye to this problem!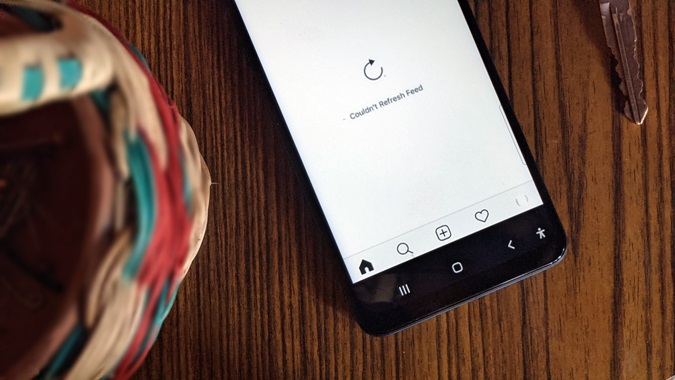 Why Instagram is not loading pictures? And how to fix it.
The Instagram application is one of the most popular social media, where people spend most of their time. The first thing to check out when you open the Instagram app is the feed, the new posts, stories, etc. What if they don't even load, and you can't see anything? While this happens, and it has several reasons why. Let's see, in detail, some of the reasons why Instagram is not loading posts.
This problem might be caused by the following:
Reason 1: Weak internet connection
An unstable and weak internet connection might be a reason why the pictures are not loading. That's why the first step you should take is to check the internet connection. Is there any problem there or not? If there is an internet connection problem, you should contact your internet provider to fix it.
Reason 2: Bad and poor mobile data signal
The poor mobile data signal might come from two reasons. You might have put the mobile data on limitation. What you should do is check out the mobile data to see if it is working with limitations or not. If so, disable the Low Data Mode so that Instagram won't have such problems.
Another reason might be you are running out of mobile data. So when doing so, you don't have any choice, whether connecting to a WiFi or paying for it.
Reason 3: Instagram App Servers Problem
The Instagram app servers might have a problem. They can be down or under maintenance. You don't have anything to do; just wait for it to be fixed by them. However, to ensure it is because of that, you should confirm it by searching Instagram on the DownDetector website.
From this website, you will get a detailed report of Instagram issues. It will also show you the countries dealing with Instagram crashing problems.
Reason 4: Not updated Instagram
It is crucial to update Instagram, the app, and not only the operating system as well. If you haven't updated your Instagram app, head to the app store or play store. Open settings and search Instagram; if you see an "Update" button, tap on there, and the update will begin automatically.
Reason 5: Full Storage
You must clear up some storage space if your phone is full of storage. Make sure to clear the app data and cache. In this way, the application can function properly.
How to fix the problem of Instagram not loading photos?
There are some solutions included and listed below. Remember to follow the solutions carefully; if one doesn't work, try another until you find out where the problem is.
Solution 1: Internet Connection
Check the internet connection, if it is stable. If it is not, restart it by turning off and on the modem. Call the IPS provider to fix the internet problem if the problem is not solved.
Solution 2: Mobile Data Signal
If you are using the Instagram app on mobile data, make sure to disable the "less mobile data" on Instagram and "data saver mode" on your phone's system.
To disable less mobile data on Instagram, open the Instagram app, tap on the profile icon, and click the three lines at the top. From there, select settings, click account, data usage, and disable the "use less mobile data."
What steps to follow if you want to disable the data saver mode on your iOS or Android?
If you are an iOS user, open settings on your iPhone. Click mobile data, tap mobile data options, and disable "low data mode."
If you from the Android Team open the settings, click on network& internet, and select the data saver. After selecting it, disable "use data saver."
Also, make sure that you turn off airplane mode.
Solution 3: App data and cache
Clear the app data and cache to enable the application to work properly. If you are an android user, simply go to the app setting menu and select "clear the cache." While if you are an iOS user, delete the Instagram app, go to the app store, search Instagram, and install it again.
Solution 4: Instagram App Update
Make sure you are using the up-to-date version of Instagram. If not, immediately update it. These updates help with bug fixes, improve the app and user experience, and give access to new features.
The update process is very easy, whether you use the iOS or Android operating system. You should open the play store or app store, search "Instagram," and check if there is an "Update" button, then tap on there. If there is not any "update" button but the "open" button, then it is already updated. The update process will begin.
Solution 5: Instagram's data servers
Check whether Instagram's data servers are down by clicking the checker platforms. You can check the status at "Is it down" and "Down Detector."
You might consider taking a look at the Instagram help center as well. It has included information about features, Instagram policies, privacy, security, and many others.
Solution 6: Restart Instagram
Another way to solve the "Instagram pictures not loading" problem is restarting the app.
If you are an iOS user, follow these steps: close the app, tap and hold the Instagram icon, and on the top, there is a "remove the app." Select it, tap "delete the app," and the Instagram app will be deleted. After doing the uninstalling process, your Instagram data won't be lost.
Head up to the app store, search for the Instagram app, and install it again.
If you are an Android user, tap on Instagram, and select uninstall. Go to google play store again, search for the Instagram app and reinstall it.
After you restart the Instagram app, make sure to restart the phone as well.
Our Closing Thoughts
We have mentioned above all the possible reasons why the problems occur and all the possible solutions. Whenever you experience a problem with the Instagram app, and not only, first try to figure out where this issue comes from so you can find the solution easier.
Don't hesitate to comment below if you have any questions, concerns, or something to add. We will be more than happy to reach out and help you.
Happy Free-Problems Instagram!
FAQ (Frequently Asked Questions)
People also ask:
1. Why are some Instagram posts blank?
This problem can occur because of an unstable internet connection or server problems. To avoid this problem, check your internet connection, delete the post, and re-upload it.
2. How do I install Instagram?
You can easily install Instagram by searching it on the play store or app store.
3. How to report a technical problem?
Go to your Instagram profile; open the settings menu, tap the held option, and click on "report a problem." Follow the steps until the end, and that's all.
4. Why can't you send pictures on Instagram?
It might be because of the un-updated app, so you should take care of updates. Also, check out the internet connection and cache space.
5. Why can't I see all my posts on Instagram?
It might be because of the app cache, so you should clear it to solve this problem. All you have to do is click settings on Instagram, click on "security," click on "Clear Search History" for the iOS team, or "Search History" for the Android team. After that, click on "clear all," and you are done.
6. What happens when you clear your Instagram cache?
By clearing your Instagram cache, you delete all the searches, images, and data stored for many years. When you remove them all, you don't have any undo option.
6. Why can't I refresh my Instagram feed?
It might be a network issue, which is overloaded, and this might cause the not refreshing feed issue. There are many other reasons why you can't refresh your feed, such as outdated Instagram apps, data usage limits, app bugs or glitches, etc.