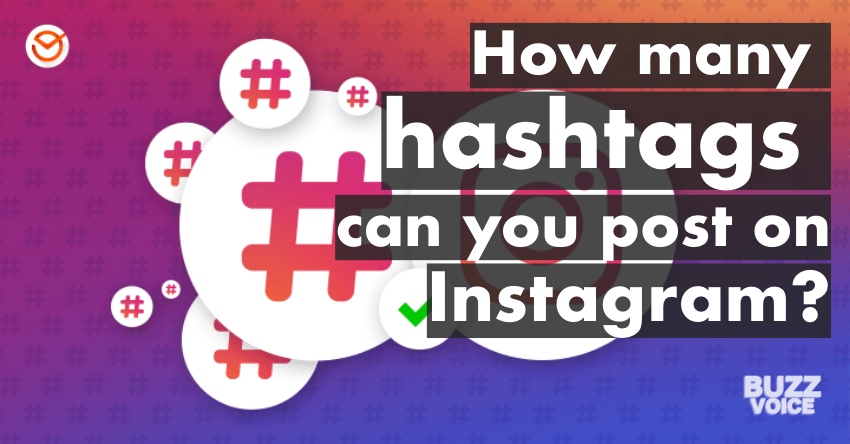 Instagram and Twitter were developed and grew around the idea of hashtag. A hashtag is a tag, meaning something of a mark, used in social media services for grouping and tagging content. It helps to filter and to better deliver content to people who might be interested in it.
Naturally, with such a powerful and well-known tool, you have questions. One of which would probably be about the number of hashtags. How many hashtags are there on Instagram and how many you can add to your posts and stories on Instagram? Let's find out!
Maximum number of hashtags in your feed post
The maximum number of hashtags a user can add to one post is 30. Instagram will not allow adding more hashtags. Okay, technically you can put in more, but your comment and/or description will just not post.
However, going up to the very limit isn't all that effective. It's recommended to use anywhere from 5 to 12-15 hashtags and not more. Unless you are super-focused towards reach and growth, then you can exploit the maximum number which is allowed.
P.S. Don't forget to put five line-breaks with dots in order to hide the hashtags in the description.
Maximum number of hashtags in your stories
There is a limit of 10 hashtags per Instagram story. You add the hashtags by clicking on the sticker icon, selecting hashtag and typing it in.
How many hashtags are there?
It's almost impossible to say. No official numbers exist, but it is safe to say that there are over 50 billion of them, easy.