Updated on July 8, 2020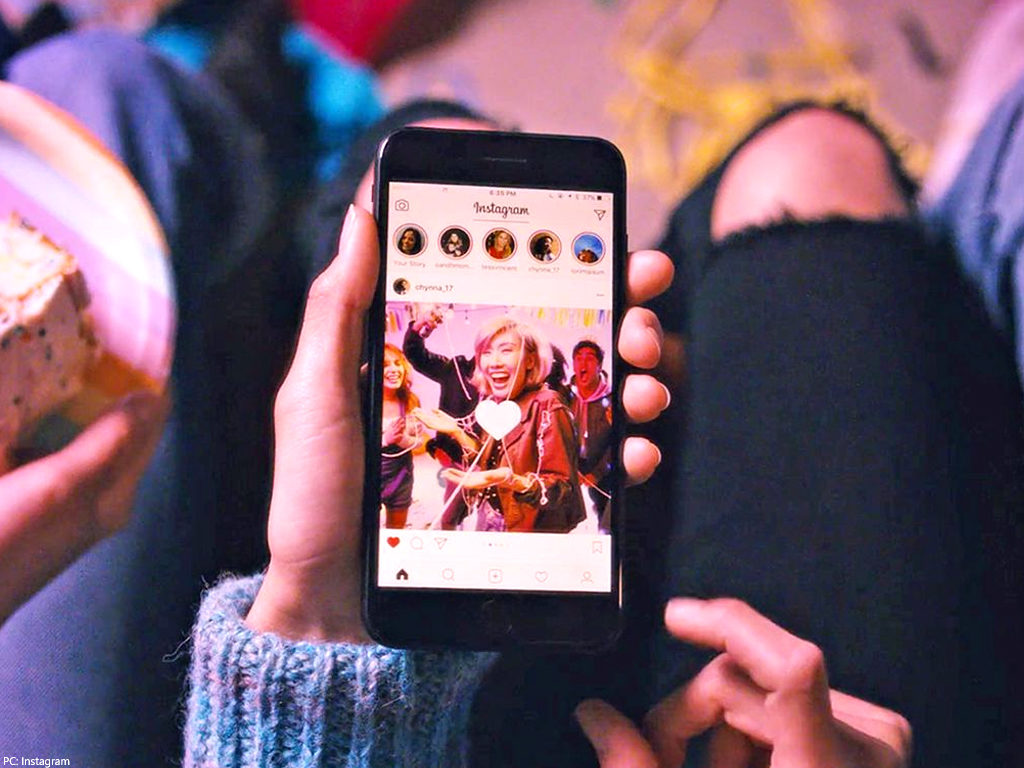 Instagram has become the haven of sharing photos and experiences on social media, so much so that to many, it is the best way to get their proverbial voice out to the world. Likes on posts and photos serve as a measuring stick for Instagram reach, but as of this moment, Instagram has actually rolled out an experiment to hide likes on posts mandatorily, and is now in effect in Canada, Ireland, Italy, Japan, Brazil, Australia, and New Zealand. Users in these countries may find likes on their posts already hidden to other users by default.
However, as a user, the likes that you give out are visible as well, most especially to your followers, or to the public if your profile is one. While many people are alright with this, some people would want to hide the likes you give on posts for a variety of reasons. Whether it is to not show what exactly your general interests are, or simply so that others cannot snoop on your activity, there are some steps "hide" the likes you're giving out on Instagram. However, the options aren't that plenty, and at the end, your likes will still be visible, in one way or another, because all actions an Instagram user does will be visible on the activity feed of followers.
Option 1: Like 8 posts after the like you want to hide –
the most common option is to cover a like with 8 more likes on other posts. For example, you don't want your friends to know that you're a KPop fan, but you are dying to show your favorite band your support. Simply like the post of your KPop idols, and then find 8 other posts that you're okay with sharing with your friends. Because the activity feed will only show the 8 latest actions (aka likes) you've made, the first like you made won't be shown.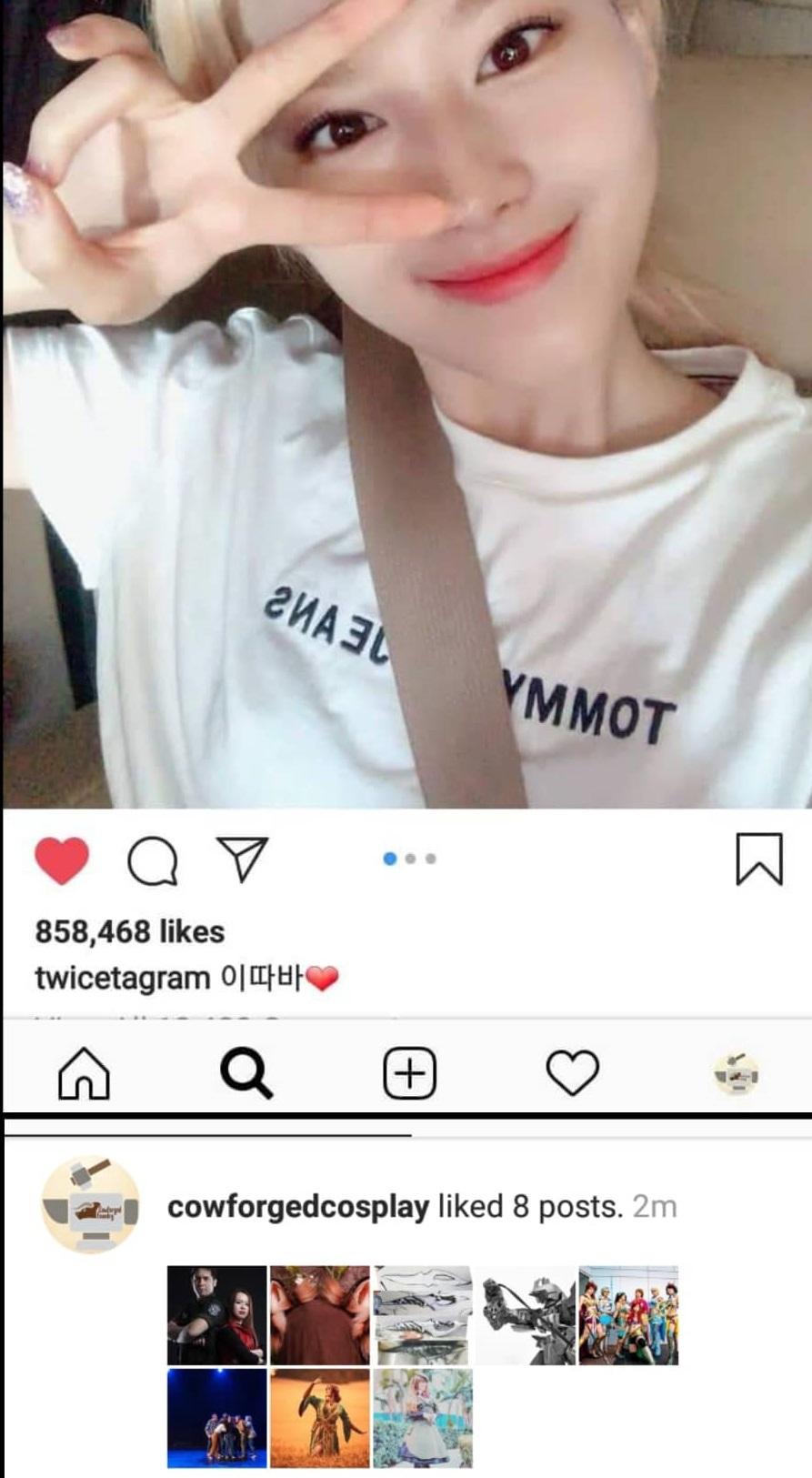 However, if you don't do it fast enough within a time frame, your 1st like will have a notification of its own and will stick out like a sore thumb. So use with caution! But you can have a safety net by…
Option 2: Liking during off-times –
if you really want to hide your KPop obsession from your hard rock fan friends, but still want to send your support to your favorite KPop band, an option is to browse and like during off-times, aka, when all your friends are asleep. This way, even if you like a post and didn't cover it up with 8 other likes, your activity should be buried underneath other activities on your friends' activity feed. Now unless they go snooping deeply through their feed, and if you followed Option 1 on top of Option 2, your like should be well hidden!
But what happens if you stumble upon a post that you're just dying to like, and feel like you might not find it again and just have to like it right now? Then bookmark it and save it for the off-time!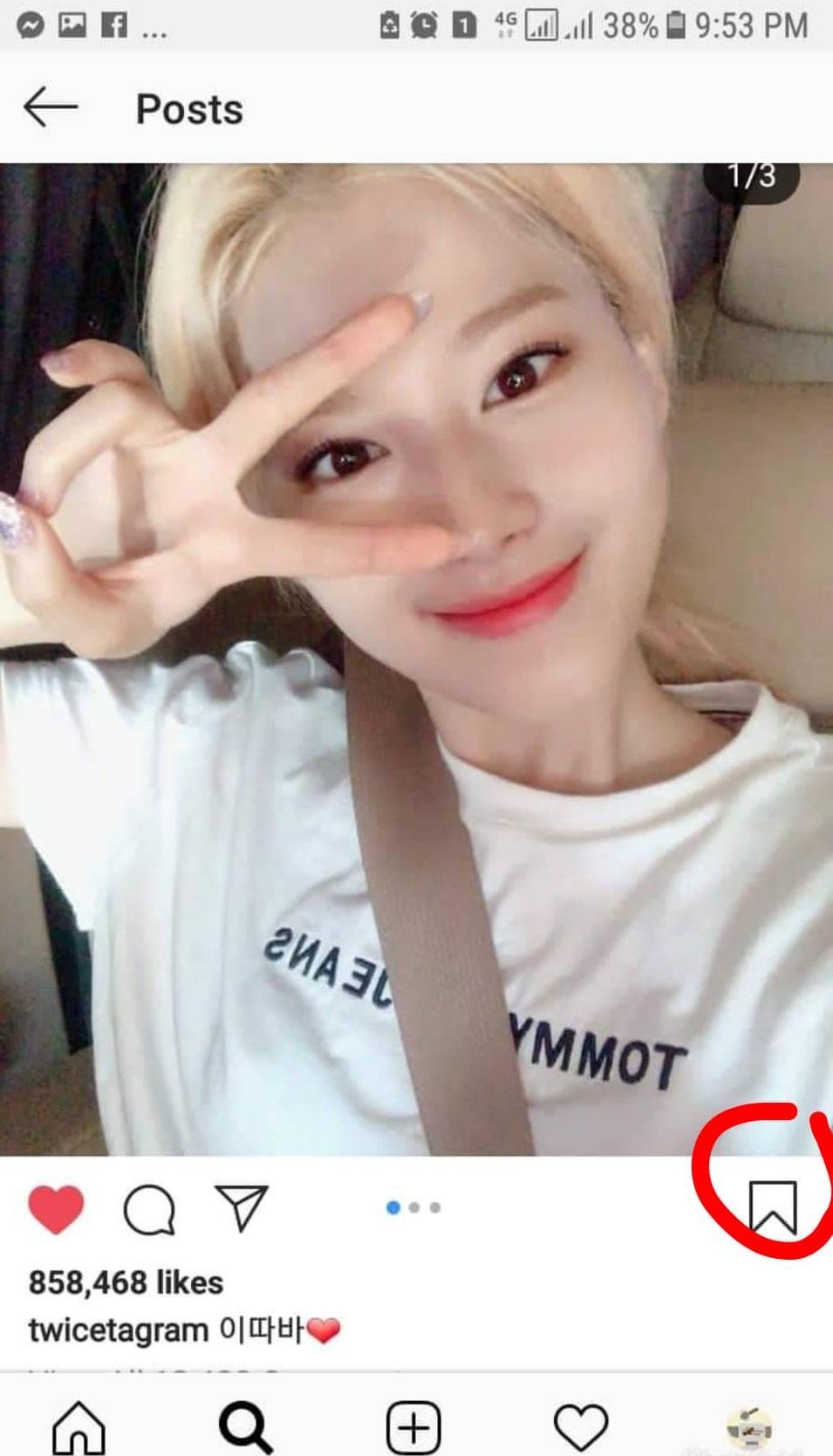 However, neither option removes or hides the actual like from the actual post, so someone can still see that you liked a certain picture if they manually go to, or stumble upon, the said post, and see for themselves.
So if you found out that a like on a certain post is bound to get you into deep water (aka the teasing of your friends about KPop), then the next option is…
Option 3: Manually unlike posts –
this option is a brute force method, one that requires you to check previous likes done on that day, and to undo them. It's simple. Once you find the offending picture, tap the heart icon, and your like should be removed. Once removed, the notification that you liked the photo will be removed from the activity feed of your followers, and more importantly, your like is actually gone.
So even if your friends do find out that you liked a post of a certain Korean musical superstar, if you've unliked it before they go to check, then your like is not gonna be seen!
Now, if you feel like everyone who wants to give you a hard time for supporting the musical talents of a certain Asian peninsula seem to know exactly when you're online browsing photos and humming to the music videos of your idols, waiting for the right time to rib you, it's perhaps you're broadcasting to the world that you're spending hours on Instagram. So another option is to…
Option 4: Hide Your Activity Status –
this option is a general sweeping solution that does exactly what it says, hides your online status from your followers. To do this, go to your profile, tap the 3 lines on the upper right corner, tap the gear for settings, tap activity status, and turn it off.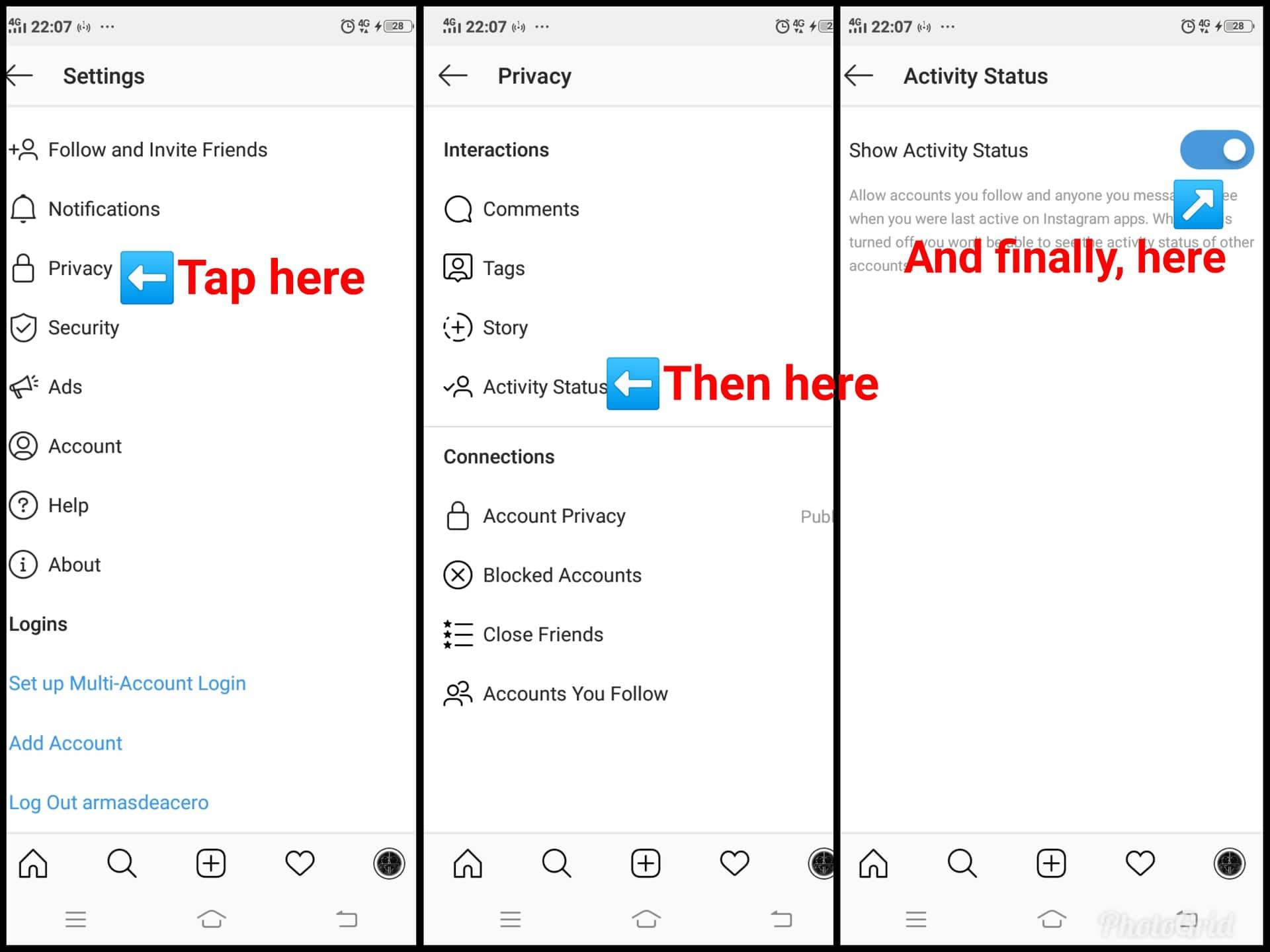 Now while this in itself won't make your likes hidden, it will allow you to browse your feed in peace, so that noone can see that you're on Instagram singing to your heart's delight alongside your Korean idols. Be warned, however, that your actions will still be visible once you make one: a like, a comment, a follow. But if all else fails, and you're so worried that everyone will know your KPop secret obsession, then the last resort would be to…
Option 5: Block Followers –
if some of your followers have pushed you to your absolute limit, then a last resort is to block those followers. To do this, simply go to their profile, tap the 3 dots on the upper right corner of the screen, and select the block option. What this does is cut all access of that follower to your activities and your posts, thus allowing you to finally be free to declare to the world your love for your idols.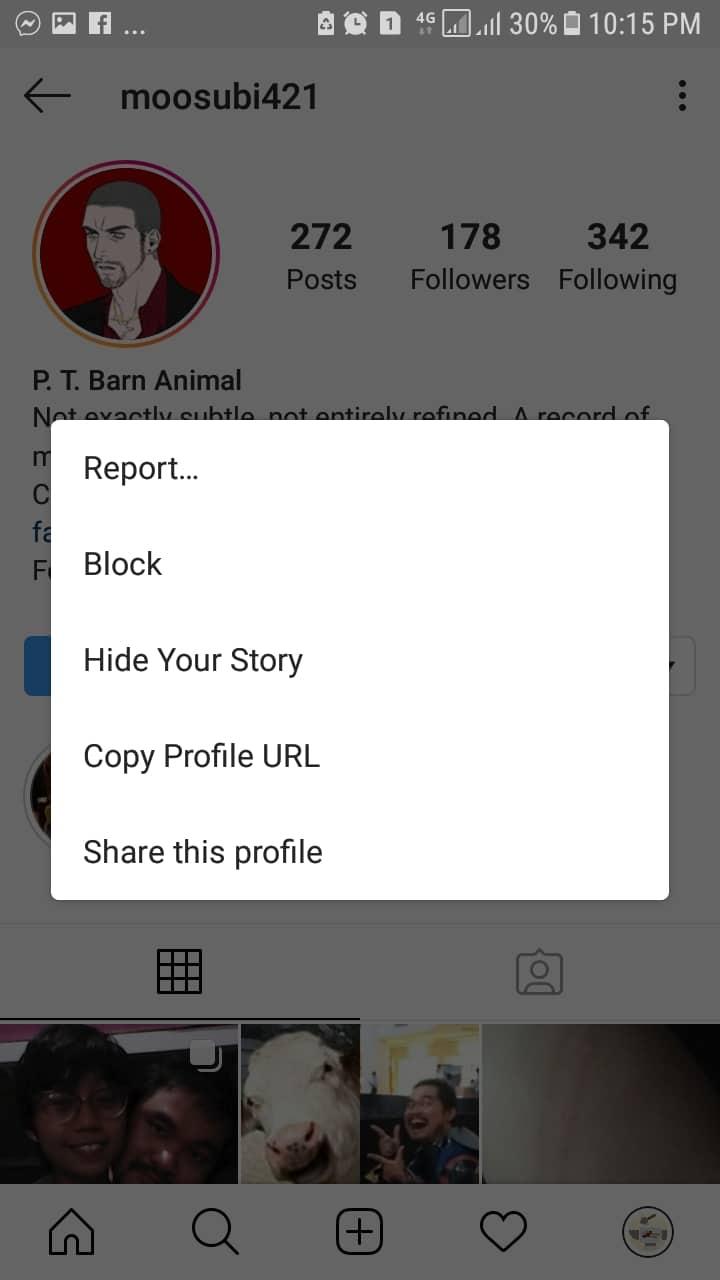 Remember, there is absolutely no way to really hide your likes from your followers and other Instagram users. So your best bet is to be careful of what you like, be mindful of the content you follow, and finally: you can always unlike a post.
If you want more of your followers to like your own posts, build up 'peer pressure' for your posts by letting them know other people have liked your photos before them. How? Buy likes for photos you'd like to go viral.