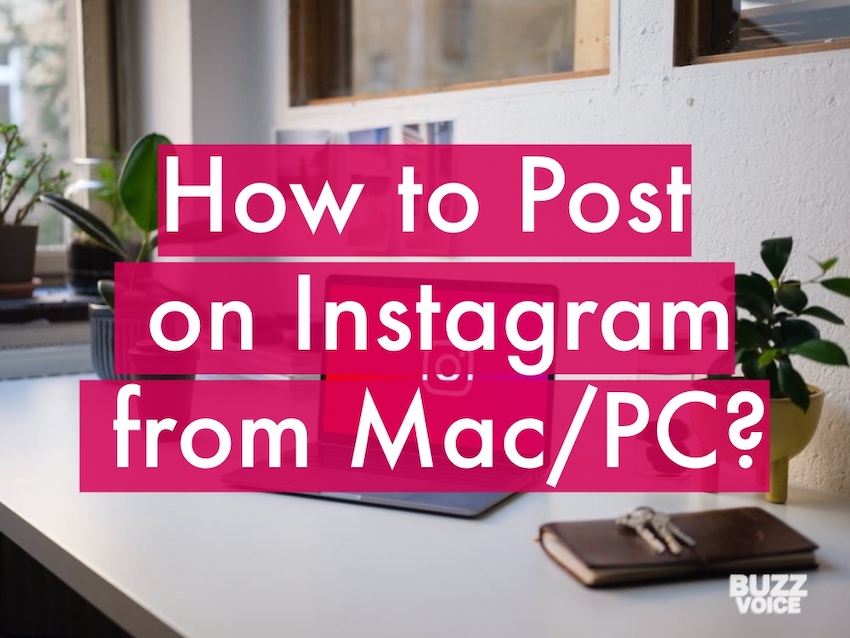 Posting to Instagram from your PC or Mac device via the browser might seem impossible, but it isn't. You can, indeed, post to Instagram for your PC and you have two unique methods for that.
Method #1 (free!) – Inspect element
When you shrink your screen to turn Instagram's interface into a mobile interface, you can quickly force the '+' icon to appear which on the app is used to upload photos. In turn, you can select media and upload it without having to use a phone or other smart device. Here's a step-by-step guide.
1. Open Instagram on your browser
2. Click the RMB (Right Mouse Button) while the cursor is on a blank space in the screen
3. Select 'Inspect' or the alternative command in your language (highlighted in the pic)

Google Chrome/Microsoft Edge shortcut for 'Inspect Element' is – Ctrl + Shift + I
4. Press Ctrl + Shift + M or select the 'Toggle Device Toolbar' option (highlighted in red in the 1st image) until you get an interface which looks like the one on the app.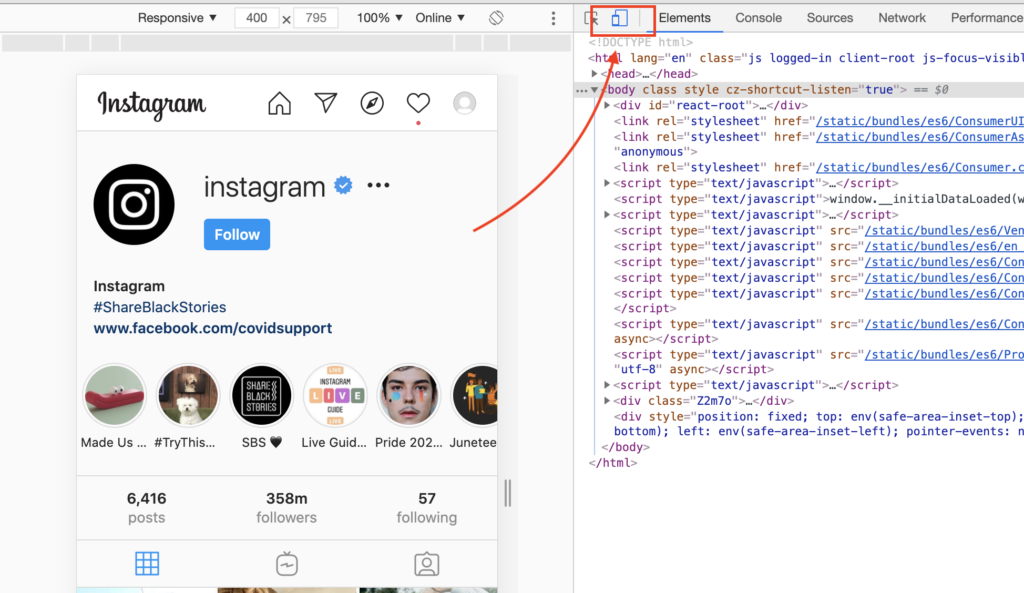 5. Now just refresh the page (shortcut for 'Refresh' is F5)
6. Finally, just point the cursor to the '+' icon on the bottom (highlighted in red in the pic below, it's actually the very same icon used for uploading via the app) and click on it
7. Select the image or video which you want to upload by using Mac or Windows file explorer
8. Use the editing interface to crop the image, apply filters, etc.
9. Post it!
That's the trickier way of posting on Instagram via PC or Mac. Now let's move on to the simpler method, used by much more people.
Method #2 (paid) – Third-party apps
If you heard about Buffer or Hootsuite, then you will definitely know what we are talking about. These are just two of the many available third-party service providers/applications that offer social media content management services. They are in some ways better than the app itself because you can schedule a post for any social media without having to go over too much trouble.
Both Buffer and Hootsuite have free access, but there are pay-to-use features as well. However, if you want to occasionally post from your PC, you can sign up to these or any other content management services, schedule and compose a post with a few quick clicks.
Here is a step-by-step guide on how to post on Instagram from your PC with the help of Buffer.
1. Create an account or sign in to an existing one
2. Once you are signed in, look for the conveniently centre-placed bar which says 'What would you like to share?'