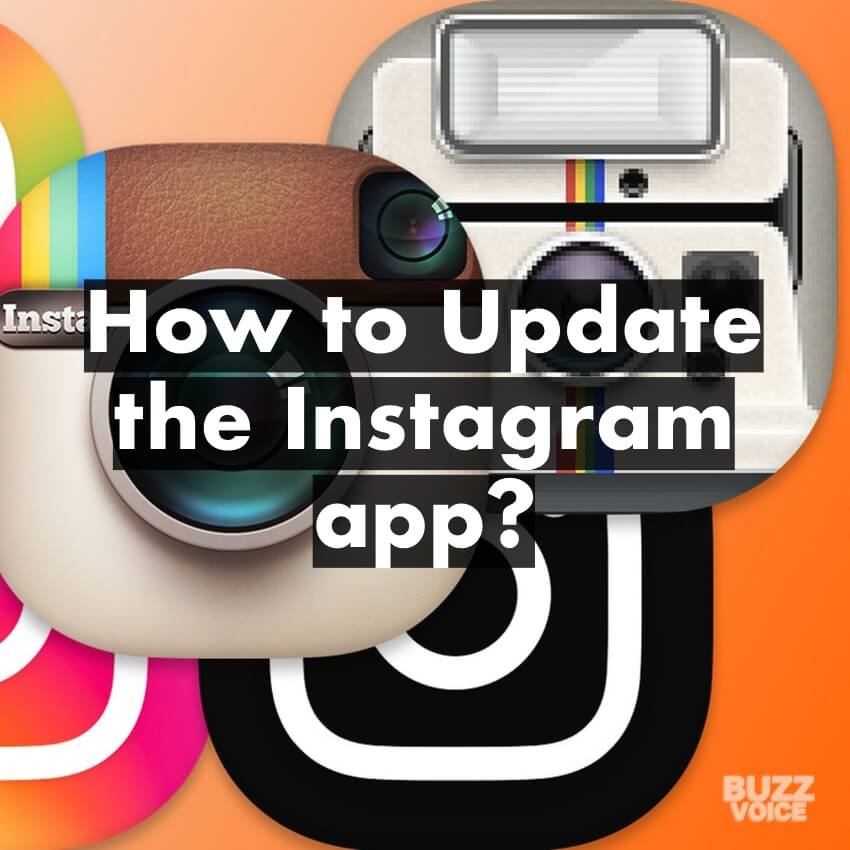 Instagram has become a part of daily life for millions of users across the globe. This media-sharing platform allows its users to share their photos or videos with friends and family or if you're an influencer with your audience. To ensure that they are on top of their game Instagram does frequent updates so that the application feels fresh with new features, trust remains high with privacy and security updates, and general usability improvements.
Instagram has had thousands of updates since its first release in October 2010, some of which have radically changed how we use the app, and some have been just small tweaks and improvements. These updates are constantly happening and will continue in the future, so it's best if you don't miss out on what's going on.
Without wasting any more time, let's continue with the rest of the article, where we will talk about Instagram and how to Update it. But before we get there, let's learn a bit more as to why you should update the Instagram app.
Why it's Important to Update the Instagram App?
The reason why you need to update the Instagram app is so that you get all the latest features and benefits that come with it. As I've said above, this is one of the most used social apps around today. The number of active monthly users is over 1 Billion and still growing every day. That's why it's crucial that this application needs to be taken care of in the way it is.
If you want to stay ahead of the competition then you need to keep up with the times and that means updating the Instagram app regularly. It's important that you know what kind of changes Instagram has undergone recently because these changes affect how you use the app. For example, there might have been an update in regards to the algorithm that shows your content.
You should have a good understanding of what the change does and how it makes the platform different. That is especially important since you may need to update the way you present your content to your followers and potential new ones. As I've said before the competition it's going to be fierce and they will do whatever they can to stay ahead, so it's your responsibility to adapt to the new changes.
Performance
That's not the only reason, though; there are several good ones, too, such as the app slowing down. If you're on a not updated version of Instagram, you will notice that with time the application will start to slow down, or you will receive errors in the form of "Sorry, something went wrong." Also, there are a lot of bug fixes, which may sound boring but are some of the essential parts of making the application run smoothly and with no issues.
Another major reason is to get the newest features that Instagram adds to the platform; otherwise, you will not get access to it ever. One of the latest features was the ability to the auto caption, and that was really important since 40% of all Instagram story viewers have them on mute. This and a lot more features make it attractive to install the latest update of the program as soon as possible. Now let's learn how we can do that in the steps as shown in the section below.
How to Update the Instagram Application 2022
Updating the Instagram application is something that it's recommended, and we suggest you do it automatically. Let's look at how you can set that up, whether you're on an iPhone or an Android device.
How to Update Instagram Automatically on an iPhone:
Firstly, you need to go to the Settings of your phone.
From there, you need to scroll down until you find the "iTunes and App Store" section.
Look out for the "Automatic Downloads" section, and once you are there, switch on the "Updates," and that's it you've successfully enabled automatic updates on your iPhone device.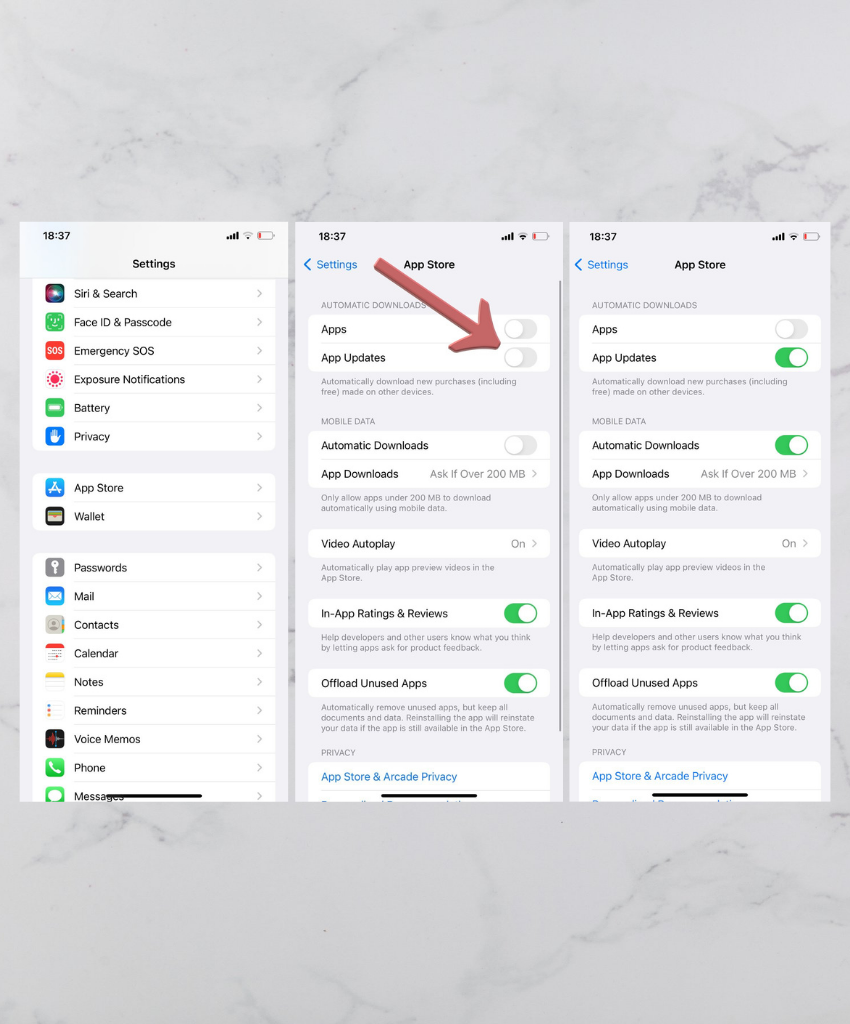 How to Update Instagram Manually on an iPhone:
First, you need to open the App Store.
Then, you need to click on your account icon in the top right section of your screen.
If there's an update to Instagram, you will see it listed below the "Personalized Recommendations" section. Then you just need to press the 'Update' button.
Alternatively, there's another way of manually updating your Instagram application.
Click on the search icon at the bottom right of your screen.
Type Instagram and search it.
When it shows up after the search, click the 'Update' button. If there's no update available, the button will be to open the app instead.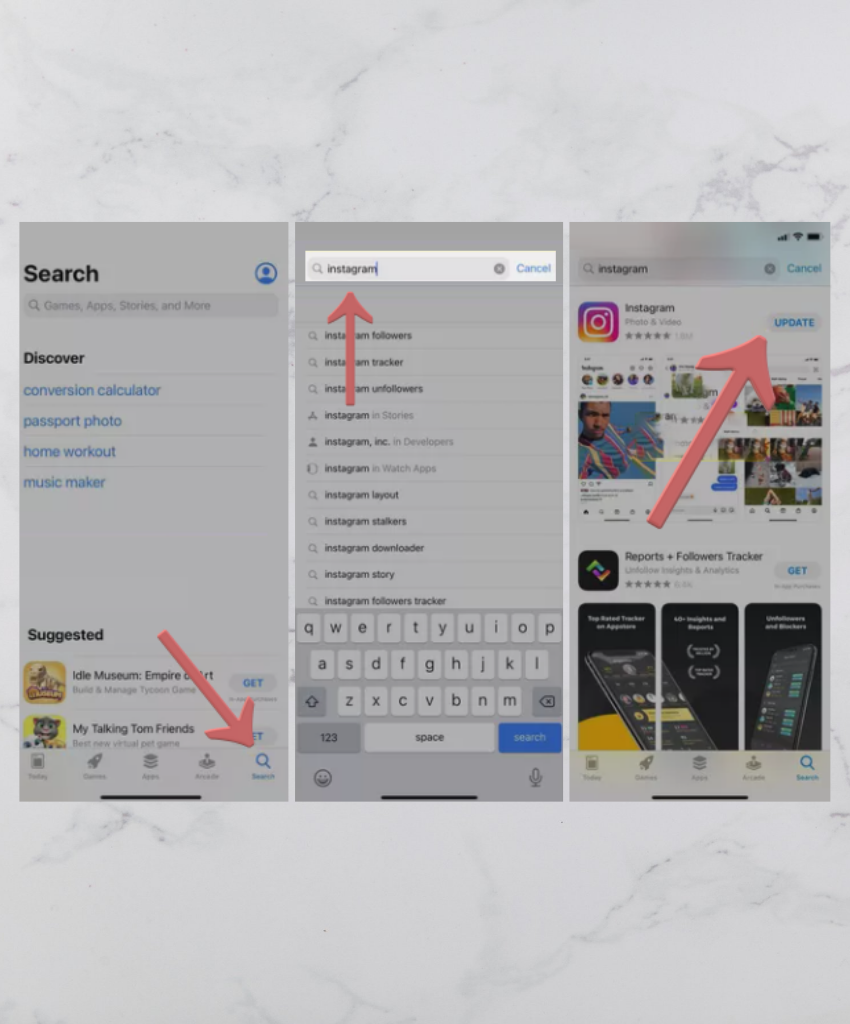 How to Update Instagram Automatically on an Android device:
To begin with, you need to open the Google Play Store app.
Click on the button at the top left of the screen, then click on the Settings button.
Now, you need to press the "Auto-Update apps" under the Network Preferences section.
There are going to be two choices presented. You can either choose to update the apps as soon as they become available, and it doesn't matter if you're on mobile data or wifi by clicking "Auto-update apps at any time." Or, if you want to update them without wasting your precious mobile data click the "Auto-update apps over Wi-Fi only" option.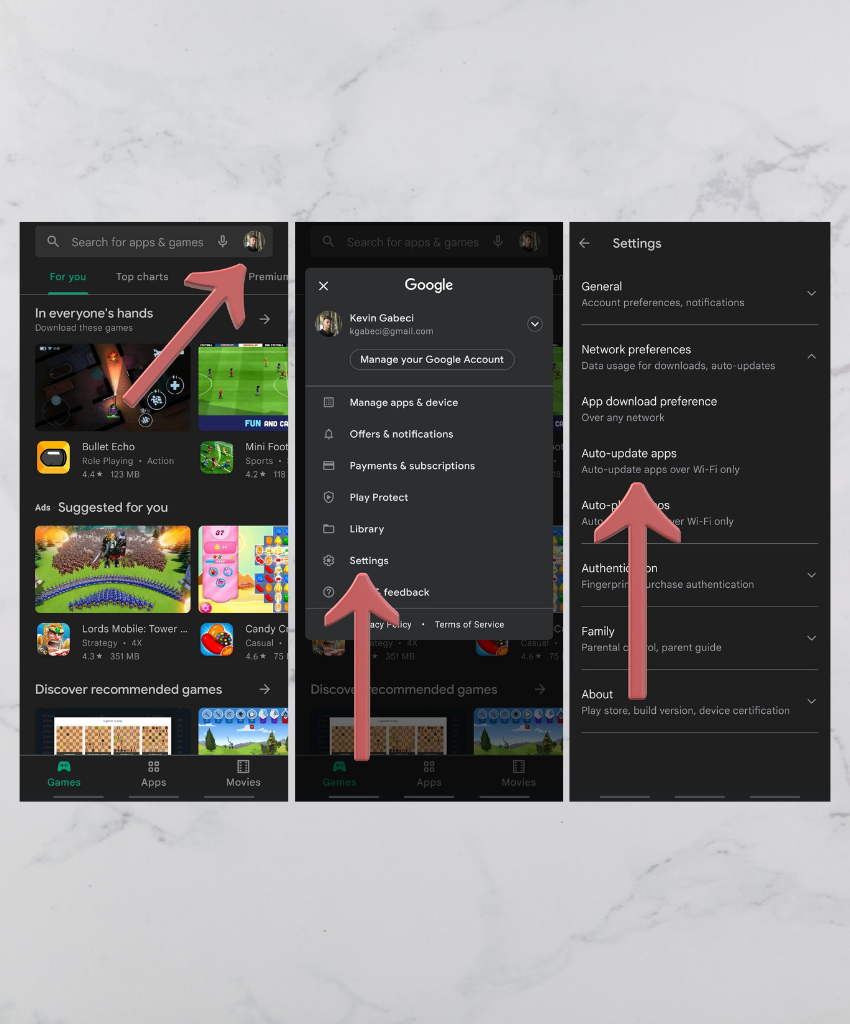 Note: If you choose to update applications as soon as they become available and even with mobile data Google will still ask for your permission.
How to Update Instagram Manually on an Android device:
Firstly, you need to open the Google Play Store app.
From the search field at the top of the app, type Instagram and complete the search.
You will see the app listed below, and if it has an 'Update' button next to it, press it to complete the process. If there's no available update, the button will be to open it instead.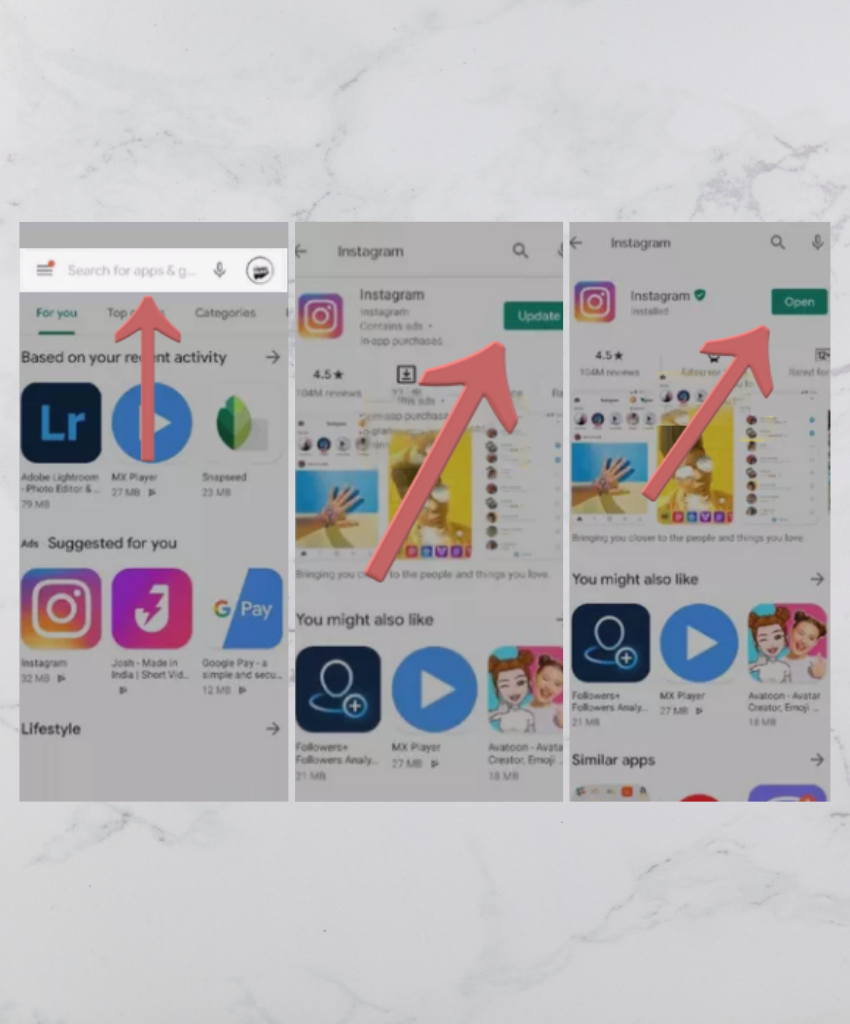 Closing Thoughts
Learning how to Update Instagram should be something that everyone does at some point or at least should know how to do it. Mainly because there's so much that you miss out on if you don't do it, as I've explained earlier in the article. The process is not that hard to complete and we've been as thorough as possible so that you can understand it better.
If there's any question about the article, please don't hesitate to use the comment section down below to leave a reply, and I will make sure to answer all your questions as soon as I can.