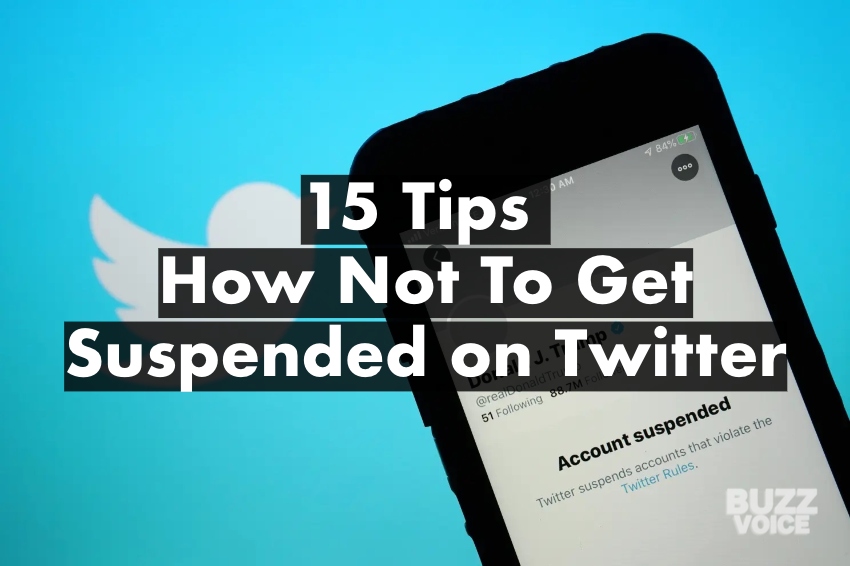 Twitter has become an integral part of our daily lives. Whether we want to share some funny pictures or information about current affairs and events, we rely heavily on Twitter to get what we want. However, it seems that even though Twitter has become a major social media platform, it is also very unforgiving by giving Twitter Suspension.
According to Alexa rankings, Twitter is one of the top fifteen websites and has been in the 11th spot in the last few months. This means it gets around 2.9 million unique visitors daily from over 200 countries worldwide. The site allows its users to post updates, photos, links, and text either publicly or privately to friends only. These posts are then shared with other Twitter users who follow them.
Sometimes, tweets are deleted without warning. Others are suspended without notice. This happens because Twitter has an automated system in place to search for suspicious activity. In such cases, your account is frozen until the suspension expires. There are ways to avoid being suspended on Twitter.
To learn how to avoid a Twitter suspension, I suggest you keep on reading this article as we will show you some of the best tips.
Here's What You Can Do To Avoid a Twitter Suspension
These are some of the best tips we can find to help you stay out of the Twitter Jail. Keep in mind that for whatever reason, your account may be deactivated or temporarily frozen, so it's not always clear why that happens. Either way, these tips below will definitely help you stay out of a Twitter suspension.
1. Be Careful when Posting Sensitive Content
If you have a business page on Twitter, you should be aware that any tweet containing sensitive material can lead to a suspension. Whether you're an individual or running a business page, you must abide by Twitter Guidelines. They don't allow you to post sensitive content, whether it's sexual in nature or the usage of drugs, weapons, etc.
Twitter banned Donald Trump when at the time, he was the President of America because he failed to comply with the guidelines. Do you think you're better than him? Or trickier? No, you're not. If they can ban the president of the United States, so can you.
2. Don't Spam People
Spamming is another reason why accounts are suspended. It's not just annoying but could also get you in trouble. Spammers send hundreds of messages daily, which annoys their followers and makes the usage of the platform as a whole less enjoyable. They might unfollow you as well.
When you're spamming, people are more incentivized to report your account, therefore resulting in temporary freezes. If this behavior continues, then the account is deactivated permanently, and you're going to lose all your followers.
3. Use Proper Hashtags
Hashtags are used by Twitter users to categorize tweets and to invoke a community around them. When you use the right ones, they help you reach more people. But using inappropriate hashtags will make you look like a spammer.
If you're posting a tweet about Instagram and how they remove the ability to see the likes on certain posts, and you use the hashtag #Bitcoin, for example, just because it's trending. Then Twitter might see this behavior as inappropriate use of their feature and can result in account suspension.
4. Keep your Profile Clean
Your profile picture is the first thing people see when they visit your account. Make sure it looks professional. Your bio should contain relevant keywords that best describe you. And finally, don't forget to add a link to your website, portfolio, or something relevant to you.
5. Follow the Website Rules
Twitter has a set of guidelines that you must abide by. Some of these include:
Don't Make Offensive Comments
You Shouldn't Harass Others
Don't Promote Illegal Activities
In any way or form don't Promote Violence or Terrorism
Don't Promote Suicide or Self-Harm
Posting Adult Content is not Allowed
Don't Spread Misinformation
Don't Spread Manipulated Media such as Deepfakes
6. Don't Abuse the Retweet Button
The retweet button is a great way to spread important news and information. But abusing this feature can result in a suspension. So before you click "retweet," check whether the person you're sharing the message with follows you. If so, you can simply copy and paste the original message into your own tweet.
That being said, there's still a hard limit on how many tweets you can send in an hour. That limit as of right now is 100 tweets per hour. If you decide to go more than that, this will be seen as spam, and you will go to Twitter Jail for 1 to 2 hours.
7. Don't Impersonate Others
This is a serious offense, and rightfully so. Impersonating someone else on Twitter is considered fraud. If caught, you'll be banned permanently. This is a tactic that most scammers use to try and get someone to fall for their schemes.
One of the most impersonated people on the platform is Elon Musk since he's a big influence. These people make accounts and name them something similar to him and always put the current picture on his profile on their accounts to confuse unsuspecting users.
8. Don't Be Too Obvious About It
You may think that if you're not doing anything wrong, why would anyone care? However, some people have been suspended from Twitter for things as simple as having too many followers or too many following.
This is because Twitter wants to keep its service clean and free from abuse. They want to protect the integrity of their product. So even though you may not be doing anything wrong technically, if you're getting too many followers, or following too many people, then you could be violating Twitter's terms of service.
9. Don't Use Fake Accounts
Using fake accounts to promote yourself or others is also against Twitter rules. You can easily tell if someone is using a fake account because they won't have the blue verified tick. However, you can have a fan account; just don't try to impersonate them. Make it clear it's a fan account.
10. Be Active
If you've been inactive for a while, chances are you'll be removed from the platform. Twitter does a check, and the accounts that haven't been active in the last six months are going to get suspended. So make sure you stay active on Twitter. It's as simple as retweeting a tweet once in a few months; anyone can do that!
11. Don't Send Automated Direct Messages
Automated messages are those where you send out a mass amount of messages at one time without any human interaction. For example, you could send out hundreds of automated messages to all your followers saying thank you for following you.
These types of messages aren't allowed on Twitter. The reason behind this is that bots usually send these messages. Bots are programs that automatically send out messages. Companies use some bots for advertising products, but other times they're used by spammers to send out millions of messages.
12. Be Careful When Sharing Links
When sharing links on Twitter, make sure that you only share links that you know are safe. There are plenty of scams online, and you don't want to end up falling victim to one or worse, making your followers fall for it.
13. Use Mentions Carefully
Mentions are when someone mentions another user on Twitter. You should never mention someone who isn't following you back unless you know them personally. You shouldn't mention them even if they follow you unless you interact with them. Twitter can see this behavior as spam if you do it a lot and without getting a reply from the mentioned person.
14. Don't Jump on the Trending Topics to Promote Your Product or Service
Twitter has trending topics, which are basically topics that are popular right now. Depending on your settings, you may see trending topics locally or worldwide. If you jump on them and start posting unrelated things, you might get more attention than you expected.
But there's a fine line between promoting your business and being annoying. This is where Twitter draws the line. If you're caught promoting your services or products on trending topics that are unrelated to those products, you're going straight to Twitter jail.
We recommend you use services such as Twitter Likes, Twitter Followers, or Twitter Retweets.
15. Don't Post Too Many Hashtags
Hashtags are words that are preceded by the sign (#). These are commonly used on social media platforms like Instagram and Facebook, but they're also used on Twitter. But hashtags are useful tools for finding content related to what you're looking for.
However, if you post too many hashtags, you will annoy your audience. They'll think you're trying to sell something unrelated or spam their feed. Twitter also sees this, and they ban anyone who tries to do too much.
Can you Bypass Twitter Suspension?
If you have been banned from Twitter, you might wonder how you can bypass the suspension. Well, there is no way you do that. Twitter has these functions in place, and they work as they should. You can't bypass a Twitter Suspension, Anti-Spam Challenge, or Enforcement Action.
How Long Does a Temporary Suspension Last on Twitter?
A temporary suspension lasts anywhere from 1 hour to 24 hours if you have a healthy account; otherwise, it may take up to 7 days. It depends on the type of action taken against you. A permanent suspension lasts forever. So, if you've been suspended permanently, then you won't be able to log into Twitter again until you delete your account.
How to Recover Suspended Twitter Account?
You can recover your suspended Twitter account by contacting Twitter support. However, you need to provide all the information about your account, including your username, password, email address, phone number, IP address, and any other details that Twitter asks for. Once you submit all the required information, Twitter will review your case and let you know whether you can reaccess your account.
Closing Thoughts
There are so many ways to avoid getting banned on Twitter, and the first method is to use common sense. I hope this article helps you understand how Twitter suspension works and why you must watch out for your actions. Good luck!