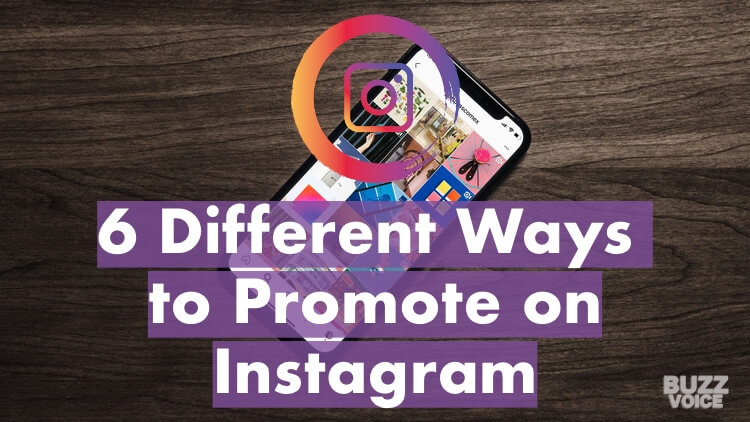 As of mid-2020, Instagram is a member of a very exclusive club of social media platforms that have over 1 billion active monthly users. Such numbers are hard to comprehend, especially when you consider that back at the start of the 19th century there were only 1 billion humans living on Earth in total, but Instagram gathered a billion users in just under 10 years of running. So, it comes as no surprise why Instagram advertising/promotions raked Facebook (owner of Instagram) over 10 billion USD the last year. As one of the most powerful and efficient platforms for advertising, Instagram offer no shortage of ways for promotion. Here we will discuss the pros and cons of each method of promotion on Instagram.
#1. Promote ("Boost") Instagram Posts
Promoting Instagram Posts is probably the quickest and simplest way to advertise/promote yourself or your products/services on Instagram. However, it will probably be the least effective out of all of them, but it is a nice way to get started and familiarise yourselves with how to advertise.
So, here are the pros and cons of regular Instagram promotion:
Pros
Very quick – takes no more than 5 minutes to create an ad (if you have a description and everything else ready beforehand). Ads get approved and launched fairly quickly too.
Quick access to results – you can immediately access real-time information about your ad campaign. If you are not satisfied with it, you can stop the advertisement or change the preferences and run it again.
Lots of useful analytics – in the aforementioned info tab, called 'Insights', you can also see the groups of people who were most active when interacting with your post, which individuals were shown the ad the most, etc.
Easy tracking – all of your past promotions that you did through Instagram advertising will be in one place. This is super convenient.
Cons
Does take some messing about to get running – thanks to Facebook's centralised advertising platform, you need to sign up to Facebook and ad your payment method there. Facebook does have a tendency to charge you at random, meaning that if you have a 150-dollar monthly budget, you could get charged three separate times for 30, 100 and 20 dollars instead of one, simple billing. This is not a rule, but it tends to happen. So, keep in mind that you have to link your Facebook Business profile in order to advertise.
Targeting isn't super precise – yes, there are basic ways of selecting a target audience, but the tools with regular promotion are fairly limited and not as extensive as they are on Facebook's advertising platform (which you can also use to promote on Instagram). For beginners, this is will prove to be sufficient, but for someone who is looking to squeeze maximum benefit out of every penny, this is not just going to cut it.
Limited promotion options – you can only promote current posts.
Limited benefits – usually this is a great way to attract followers, gather more likes or increase brand awareness, but if you are looking to sell goods and/or services, this might not be the best bang for your buck option. We recommend exploring influencer marketing for making sales.
#2. Advertise with Facebook's Creator Studio for Instagram
Since Instagram is owned by Facebook, must of the tools used for content publishing, like the Creator Studio and the overall Business Manager system is built for Facebook first with the optional ability to advertise on Instagram.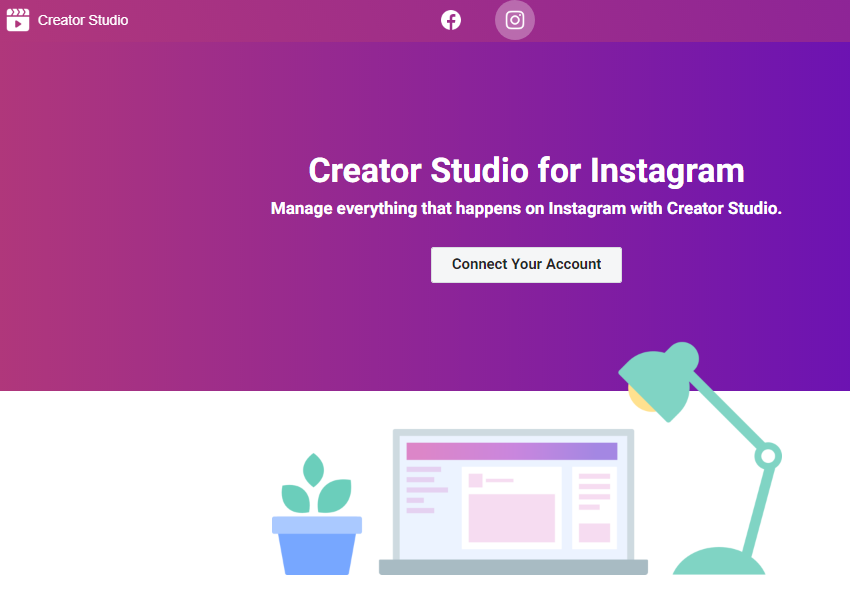 And let us tell you, it is a mighty powerful advertising tool. A lot of people and even entire companies can make a living and a killing just off of mastering this platform. Since Facebook is now one of the largest advertisers in the world, it really is not difficult to see why marketing on Facebook and subsequently Instagram is in such high demand. Plus, there is also that 1 billion strong monthly audience we talked about.
This tool will allow you to take promotions and advertisements to a whole another level. First off, you can host entire promo campaigns with numerous ads within them, you can do A/B testing, quickly change the ad budgets, etc. The tool is extremely useful to businesses, but as far for individual profile promotion, there isn't all that much to make use of…
Pros
Almost limitless capabilities – the options for creating, running and moderating ads with these tools are sky-high. If you can master this tool, you can also master promotions on Instagram.
Fairly easy to get in to – but there is a huge gap between beginners and pros. All you need to use arguably the most advanced ad targeting system in the world is a business profile on Instagram, linked with a Facebook account. That is it and everything else will be in your hands.
Everything is built in – you can almost do without any third-party apps or extensions. Which is a good and a bad thing altogether. However, you have extensions and specialised apps, but they are not always very useful.
Cons
1. Super hard to master – just as getting in is easy, mastering this tool is extremely difficult and challenging. There are so many unique and special quirks that you could spend hundreds of hours on getting the most out of a single feature. There are also other aspects to consider, like customer behaviour, consumer psychology, etc.
2. Super strenuous on your devices – you need pretty solid hardware to be able to handle a lot of operations on this platform. Older PC's or laptops might not be able to cope and you could face lag.
#3. Hiring an Agency
Out of the six methods that will be listed in total, this is probably the most expensive one. However, large businesses or organisations as well as people who earn a lot from Instagram and those who see this social media network as an area worth significant investment, partnering up with an agency can definitely pay out. When it comes to long-term benefits and long-term strategies, agencies can bring new, fresh ideas to the table and re-vamp your image, boost sales, increase market shares and achieve goals, related to social media promotion.
Pros
Long-term benefits – if you work with an agency, it is likely that you will devise a content posting plan, even revise your image or change other brand-related features. This can bring long-term benefits such as much higher brand awareness and recognition by target audiences.
Sustainability – things that are created, ideas which are born and tasks that are completed will usually bring sustainable results. This means that they have a lasting effect, opposed to a one-day or one-week long benefit.
Professional approach – you can be sure, that after signing a contract, you will be getting attention from the agency. Furthermore, there will be attention to detail and a continuous seek to please you. That is very nice to have.
Cons
Can get very expensive – no matter how small your account is, an agency will bring at least 2-3 people to work your case. Social media management these days isn't just description writing and chatting with customers. It is visual design, advertisement budget planning, etc. Imagine that you have to pay for full or part-time employment of a team.
No quick results – you can create an ad and publish it in 5 minutes with Method #1. However, when you hire an ad, it takes time to develop and pass through anything. This is a plus from one side because you get more polished ideas, but on the other side progress can be very slow.
Can force you to change a lot of things – if you own a business that you put your hear and soul into developing, an advertising agency can break your heart. They can do research and try and prove you need to spend more because:
· Your logo and website are outdated;
· Your slogan isn't catchy;
· Your product placement needs to be re-thinked;
And so on, and so forth. This is hard on some people because it's not always the most efficient method. By trusting the agency too much you could diminish the value of your past achievements while only slight reworks could be enough.
It's sometimes a lot more effective and cheaper to use a little something called Instagram services. Whatever your profile may lack, you can get and at an affordable price too. Agencies prepare strategies and plans which take time to pan out – Instagram services show results the very same day.

Buzzvoice's Instagram services are very are diverse too. You can get:
Instagram likes – up to 50,000 on a single post or spread out
Followers – as much as 50,000
Automatic engagement – to keep your brand in the headlines
Other services – like IGTV views, comments and likes, regular post comments and video views as well.
All of these services come in handy when you want results and you want them fast with no risk whatsoever. For starters, adding Instagram likes is a great way to get picked up by the Instagram algorithm and/or boost prestige instantly.
#4. Influencer Marketing
There isn't much to say about influencer marketing. It's one of the most common methods for product and service promotion and around 80% of marketers find it effective or very effective.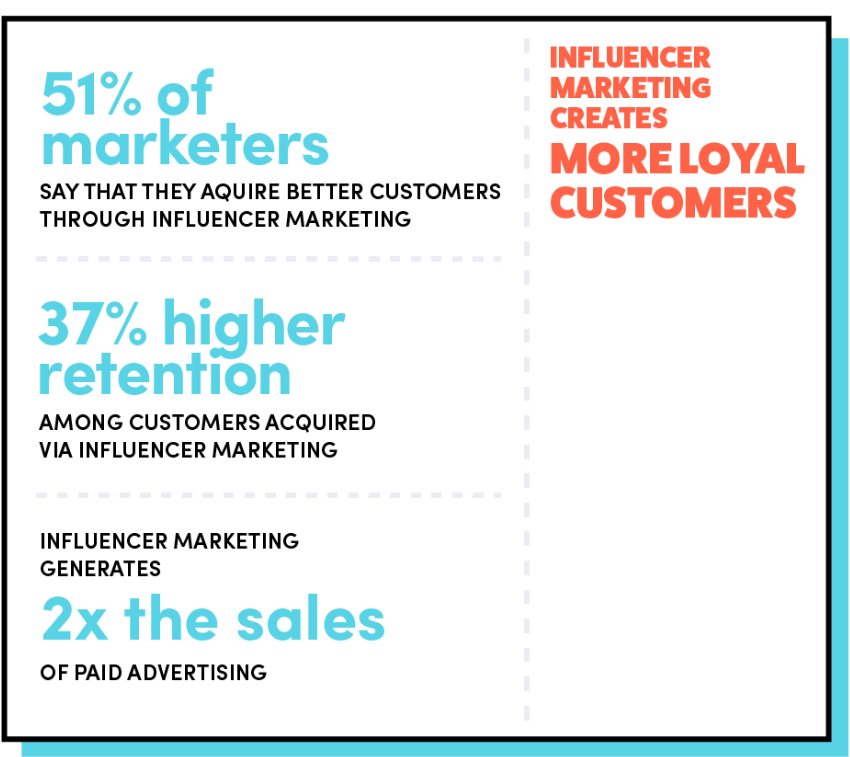 Instagram is actually the birthplace of the term 'Influencer' and is the most common platform to find an influencer on, nowadays.
However, this method, while having a lot of efficiency, does come with significant and noteworthy downsides. So, without further ado, time for pros and cons.
Pros
1. The most effective method (per dollar spent) – if you are looking to sell and to raise awareness about a cause (not just get likes), influencer marketing should be your number 1 choice. There is no denying in effectiveness of this method.
2. Something for every niche – whether you sell tennis rackets or created a new and innovative service for maintaining smart home solutions, you can find successful influencers in almost any niche.
3. Can simplify the search for a brand ambassador – if you are looking to improve your foothold in the market, a couple of successful campaigns with an influencer are a godsend. Move forward and choose them to be your brand ambassador. They can be delighted with such an offer and agree to join in on a mutually beneficial partnership.
Cons
1. High pricing – influencers charge per post and those posts cost a lot.
We do not mean pages that re-blog or profiles that only do memes. We are talking about real people who are influencers. A post with an influencer who has ~100 thousand followers might cost from 500 to 2000$, so it can be really expensive to try and maintain a working long-term partnership. As stats show, promo prices have almost doubled in the last two years (look at the infographic below).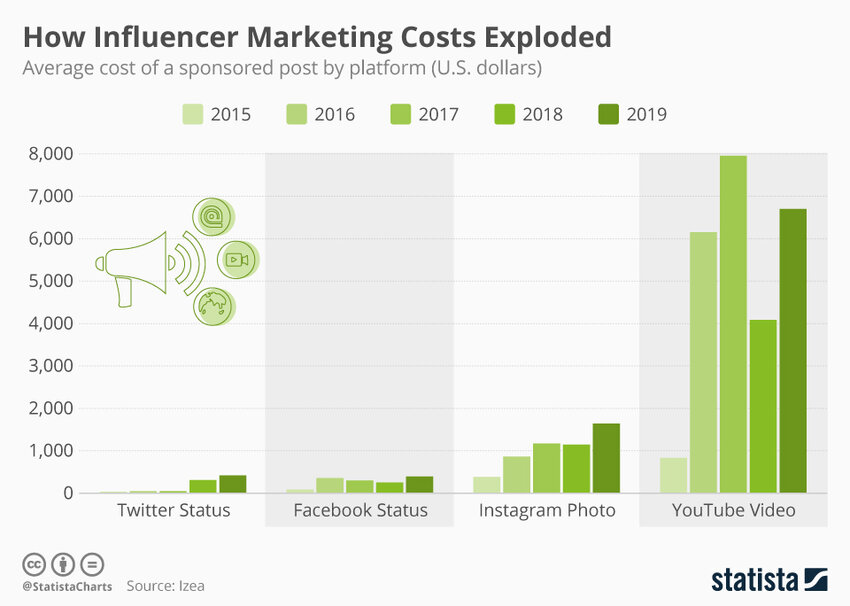 2. Divas – Instagram influencers are the modern-day celebrities. People who are social media famous (or famous otherwise) can get detached from reality. This is where the term 'diva' can come into play. You might have to deal with unusual requests or demands but you have to weigh the pros and cons and decide whether that is worth it. With that being said, most of the influencers have a very sensible business approach to things and are easy to do business with.
3. Lacklustre posts – it's a common problem, especially in smaller markets, where influencers make lacklustre ads. It can reach such an absurd level that you see something like Gal Gadot's 'Twitter for iPhone' scandal, etc. Try to implement a quality-check on ads. Make sure that the influencer shows you the pic/video and the description before they post. Don't push them too hard, but at least make sure your brand is well represented in the post.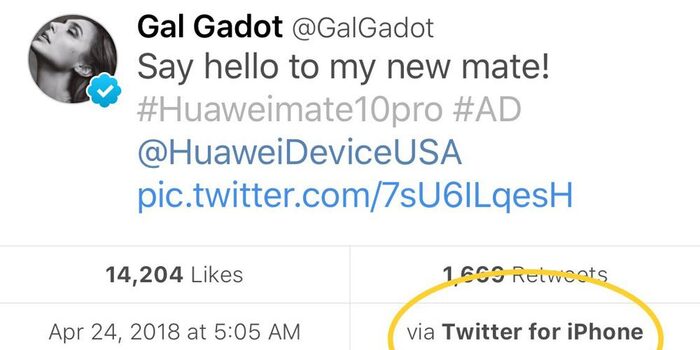 4. Competition – make sure that there is at least a temporary non-compete clause. You definitely don't want to have your product or service advertised and then see your competitor shared the next day or week. Seek exclusivity.
#5. Stimulating your Growth with BuzzVoice's Guaranteed Instagram Services
This method isn't as extensive as the four previous ones, but it definitely has its uses. You can choose to boost the beginning stages of your business with purchased Instagram likes, followers, video views, etc. They are very cheap to get and arrive immediately. This means that results are quick and you could be picked up by Instagram algorithm without going overboard with your budget. Check out more here.
#6. Real life advertising
This is also a method which can be considered quite unusual for Instagram promotion. However, you can definitely promote your Instagram campaign and raise awareness on your services through billboards, mostly. However, it is a very expensive advertising method and not usually the most effective way of promoting something that's on the Gram.