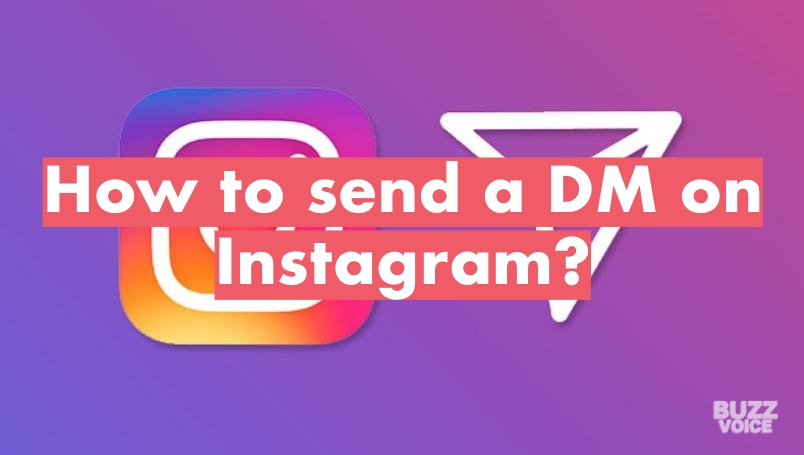 DM's or Direct Messages are a form of chat on Instagram. In DM's users can chat and exchange photos/videos from their camera rolls, create cool videos and snappy photos on the go as well as share posts made by other Instagram accounts. Finally, they can create group chats and do video chats or have fun, engaging convos about life, sports, fashion, etc.
Sending DM's and using DM is very simple.
Sending DM's
Method #1
1. Open the profile of the person you want to send the DM to
2. Click the large white 'Message' button (located next to 'Follow' or 'Following')
3. Voila, type in your message and hit 'Enter' on your keyboard or press 'Send' on the screen
Method #2
1. In your home screen, click the paper plane at the very top-right hand side
2. If you have chatted with the person before or if they sent you a message, you will find the chat history on the screen. Simply click on that and engage in a conversation.
3. If you haven't been able to find the account on the screen or haven't chatted with the person before, look for the icon at the top-right which kind of looks like a notepad with a pencil, crossing it
4. Click on it.
5. Type in the name of the person you wish to contact or select their account from the 'Suggested' list
6. Click 'Chat' once selected and begin DM's
You can also create a group chat by selecting multiple people in the choices list, mentioned in step 5.
Method #3
If you wish to engage a conversation in DM's by sharing a post, you need to find a post which you'd like to share (or story) and click the paper plane icon (found below the feed post or at the bottom of the story screen).
Once you click on it, you can then select one person to send the post to or multiple people to have the image sent to each and every one of them individually.
Method #4
Create a group video chat called 'A Room' on Instagram. You can invite as many people as you like to begin a group video chat.
1. Click on the DM icon – a paper plane, found in the top-right side on your home screen
2. Click the camera icon at the top
3. Search for the users which you wish to invite or select them from the 'Suggested' list
Now you are officially licensed to slide into someone's DM. 😊