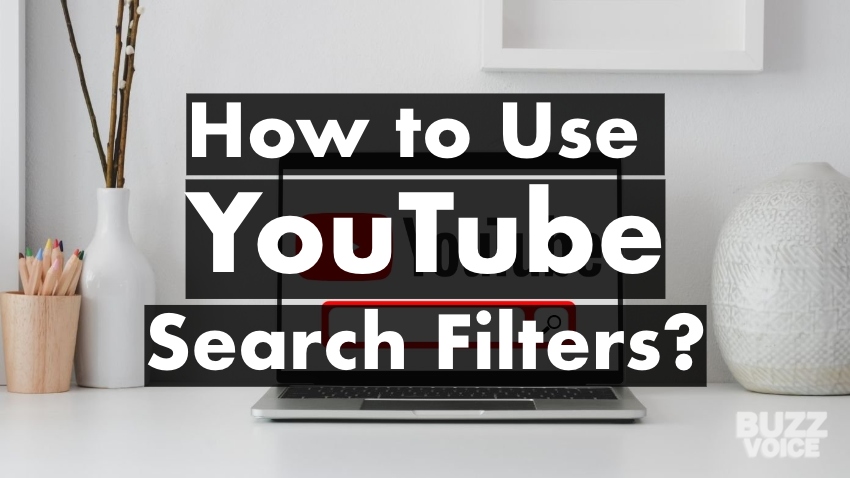 YouTube is an excellent app for learning and finding new stuff out. You could quickly get help with everything you've found super tricky. However, with zillions of videos on YouTube, finding a video so specific to your needs in a quick time could be pretty tricky.
If you have experienced how difficult the task could be, then this is the sign you've been waiting for. Accept that you need to start applying YouTube filters, or you may have to keep going through a bunch of frustrating videos to get what you need.
Thankfully, you can now say bye to the dark days already, as it is the era of YouTube filters! These filters will narrow your search option down to the very specifics. What's more? You can access the filter either using a browser or through your smartphone. This article will teach you the top essential things to know about the filters and how to use them.
How to apply YouTube search filters using a browser
Go to YouTube
Click open a browser from your start menu (If you don't know what that is, it's supposed to be at the bottom left side of your computer screen) and type in youtube.com. You'd then be directed to YouTube's main page.
Look for the video
You will see a search bar at the top of the screen. Click on it and type what you're looking for, and click search. You should see a filter icon just below the text box. Click the icon, and various more specific options will come on your screen.
Pick a filter
There are a lot of filter options to choose from, and these include the following
This filter narrows down your searches from the past years to the most recent hour. If you're looking for something very recent or time-specific, you could make use of this filter.
Now the duration of the videos matters a lot. If you want a lot of information about a specific topic and have the time and sufficient data to watch, you may opt for longer videos. If you're trying to save the cost of data and reduce time wastage, it'd be preferable to filter your results, making your searches to be for shorter videos.
Is it a specific video or channel you're looking for? Click the result type filter and choose the best-suited option. If you also have a favorite family YouTube channel and want to find their channel, you can use this filter.
This option lets you sort videos by relevance, view count, rating, date of upload, amongst other options. You need to read through and select the best one for your search.
When you're done selecting your filter type, you will be able to view videos based on your selections.
How to use YouTube filters using a smartphone
Whether you're using android or iOS, you have to download and install the YouTube app. You can get this done by checking your Google Play Store or Apple store. You can then follow the onscreen instructions to launch the app. When you're done launching the app, take the following steps:
Proceed to the search box
You will see a search box at the top of the screen; click on it. After you've done this, you should type in the name of the video similar to the browser method. Click enter, and results will appear.
You can now filter your results.
You'd see two drop-down menu boxes named 'all' and 'all-time.' The former option helps you to choose between playlists and channels while the latter provides videos in different time frames.
Filtering what your child watches on YouTube
If you have a child in your care, you may want to filter the content they watch using the restricted YouTube mode or the kids' app. Either way, you'd be able to prevent them from viewing mature content by blocking access to specific content. Again, there are zillions of videos on the internet, and while some may be educational and beneficial, some content may be unfit for viewing by children. Here are tips to help you:
Setting up parental control using the restricted mode
To do this, carry out the following steps
Sign in to the YouTube website
You see an icon for the profile picture on the top right-hand side of your screen. Click it.
A list of pop-up options will be provided. Click restricted mode.
Click the switch next to activate restricted mode to start.
To prevent someone from turning this off, click on the lock restricted mode button. This way, only someone that has access to your YouTube password can change the lock.
You should be aware that turning on the restricted mode in one browser doesn't apply to the others, so you'd have to turn this on in the other browsers you may have,
Download YouTube kids
If you don't want to go through the above steps, you can download the YouTube Kids app on your mobile device. This application is designed to filter the content so that only friendly videos are displayed.
You can also customize the settings to allow only preapproved videos, limit access, and reduce screen time for your child.
Conclusion
YouTube filters are helpful to save time and minimize the stress of having to look through several videos to find a specific one. It's also easy to apply the filters if you follow all the steps stated in this article.
If you have kids, you may also want to filter the information they see, as it is super easy to access adult content on the app. You can opt for the restricted mode or download the YouTube Kids app. Hopefully, all the tips discussed in this article will work for you.