Updated on January 11, 2022
How to get more Instagram followers?
Still under the Instagram radar? Has it been a year since you've created an account yet, your followers have remained in the few hundreds, and majority of them are friends and family?
Actually, there's nothing wrong with not having thousands of followers though, that is, if it's just a personal account where you want to keep close tabs on people within your network. We are talking about your business, which you want to grow with the help of social media.
The reason: you are amiss on the things that will make you Insta-popular. It's most likely because you're not doing it right. Instagram gives users, brands, in particular, whether they are startups or well-established businesses, a serious opportunity to set up a following through its online social platform.
It is easy to think that for as long as you know your brand, upload pictures, and entertain your crowd, the number of your followers will increase. Sorry to break it to you, but nowadays, it ain't that simple anymore.
Don't worry, you are not alone. Many brands face the same challenge, that is, how to get people to follow their IG account. I'm sure you've scoured the 'net with "How to get more Instagram followers" keywords to help your case. While there are many blogs and write-ups on this subject, unfortunately, there is none that will actually provide you with clear and specific information. Yes, there are a few that offer solutions, but they are short of being practical, timely, and efficient.
Basically, you have to do the legwork. If you're dead-set about building a strong social media presence, needless to say, you have to post actively without overdoing it. No slacking. And please, no blurry photos (except if it's a filter effect). Low-resolution pictures will translate to a sloppy brand that's not worthy of a second look.
Instagram has seen an exponential growth in the last couple of years. It is currently the third most popular social networking site, next to Facebook and YouTube, with over one billion users to date. It has even surpassed Twitter by a wide margin. Instagram has become a huge platform because it allows a user to do so much more, which other sites are unable to provide.
Instagram gets your attention more than any other social media site, at least it has been like that for some time now. Posted pictures keep you engaged, with each of those you are following get displayed on your feed.
As a follower, you tend to consume the content rather than just be passive about it, especially when it presents itself to you. This kind of attention is why businesses want to succeed in this platform by having thousands of followers. More attention is likely to translate to more sales – who wouldn't want that?!
It is no surprise that Instagram is being used by everyone looking to grow his brand, may he be a social media marketing veteran, or a business owner who is just starting to use the platform. It is a great tool for maximizing one's reach by engaging with the right people. However, the methodologies that you may have read about increasing your following is probably obsolete at this point.
Table of contents
Having personally road-tested the tips I have gathered from other marketers and social media experts, I must admit that most of them worked for me back then, and I'm sure it also has with other people. But in order for them to remain applicable and relevant given the current networking milieu, I have adjusted some of the strategies so that they do not only cater to a subset, but they also cover practically all types of business endeavors.
My goal here is for your brand to get not just a thousand followers, not even five thousand. Ten thousand? At this point, you can use the swipe up feature in your Instagram Stories, but no. We are gunning for a solid 20K following!
Still not convinced you can do it?
Guess what, it's doable. Many have achieved it organically because it is not impossible, even if you're starting small.
I hope you can try out the guidelines I will share with you in this article. Just give it a shot. Hey, it did wonders for my brand, and I'm here to pay it forward because I am confident you'll thank me later.
I know that at this moment I have your full attention, and you are anxious to hear all that I'm about to reveal to you. But first, I am going to put things in perspective, a disclaimer of sorts if you will. The steps I have compiled and updated will help you no doubt, but only if you are willing to put in the required amount of work. Sorry but there is no sorcery involved in this undertaking.
Timing is key. Following the steps in increasing your numbers will require implementing them at the right time. In other words, you can't just keep on doing one particular thing because it garnered you hundreds of followers right off the bat. There is a method to the madness.
When you reach a certain number, you will need to employ another tactic to reach the succeeding counts. This way, your action will be much more effective rather than pulling all the stops in one go.
IG newbies can get so caught up with increasing his numbers thinking that a Instagram hotshot influencer can magically do wonders with just a special mention, when you only have less than 12 followers to begin with. While it can gain you some, nonetheless, but if that shoutout had cost you a hundred bucks, for what, an additional 10 followers? You can go bankrupt in no time trying to buy your way into the 20,000 mark.
Remember, everything is strategic, if not almost scientific. Resorting to other influencers to promote your brand can come at a much later time when somehow you have a decent amount of followers on your own, during which it can have a greater impact, making it a more cost-effective measure.
We've come to this part where I tell you what you should be doing to jack those numbers already. You've got this.
How to get your first 100 followers on Instagram
The very first step which I am addressing to the IG greenhorn who's dying to get that crucial momentum is how to acquire his first 100 followers. And before you find yourself uploading pictures left and right with so much giddiness, think of a theme first. What is your brand about?
Starting up
When somebody decides to follow you on Instagram, it's not just because you posted one good picture, but because you have lots of it. Just like blogging, you need a theme for your IG account. When you're all about selling hypebeast sneakers, posting food photos would seem off, which may lead people to think your account has been hacked.
Posts have to be cohesive, especially if you want people to take your brand seriously. If you're in the restaurant business, you have the freedom to go full-on food porn. If you're a travel adventurist whose goal is to become an influencer, then you should be curating your posts with everything about your trips, whether you are swimming with the Dolphins in the Bahamas, or trying skydiving for the first time.
Once you have decided on your theme, write an accurate biography that tells your purpose in a nutshell. Be creative though, make it witty and intriguing without veering away from the tone and subject of your account. Throw in those cute emojis for good measure, they make you approachable and relatable.
You should put something that is enticing for other IG users to follow you. For your username, you are bound to use your business name if not, your real name when it's a personal brand. Keep it short though. You wouldn't want to pepper it with too many symbols and numbers or else, they can look "scammy".
Your profile pic is your online ID photo hence make a good impression by choosing a photo that best encapsulates your brand. Optimize by linking to a product page, or subscribe page of your website instead of just the company URL home page.
Advise your existing buyers
Did you just launch your business, or has it been around for a while? If your brand has been established prior to your foray into social media, you shouldn't struggle with reaching your first 100. You can simply refer to your customer database and send an email announcing your new IG account which they can follow.
You should solicit following only after you have posted several pictures of your company, current offerings or promotions. These will help introduce if not reacquaint people to your business, giving them a sort of assurance they know who they will be following. Your photos should reflect what your brand is, such that your target audience can also anticipate what you're going to publish in the future.
You should take note, however, that in order for people to really take action when you ask for any type of support or request, you need to incentivize them. You want them to act fast – give an "early bird" reward such that the first batch of responders can get a higher discount on their future purchase from your company. And for those who are unable to make the cut, but still heeded your call, give them an incentive as well. Perhaps it could be a lower discount than you offered for the early responders, but a discount nonetheless.
If you have a company website, it should go without saying that all your social network accounts are linked to it. This way, even prospective clients among your site visitors are informed of your presence in social media. You can link the Instagram icon on your site to your IG account, or you can embed your Instagram feed on your web page. Likewise, you should link your Instagram to other social media accounts, if any, such as Facebook, Twitter, etc.
Invite your family and friends
This is quite easy, especially if you have a lot of them to begin with, you can reach a hundred followers in no time. These friends, relatives and acquaintances already know you; it won't take too much convincing for them to follow you.
It's recommended that you have at least one post (your very first one), like an icebreaker before you tell your friends to follow your account, although it wouldn't really matter much because well, they're friends and family.
Make an exciting announcement
Your Instagram account serves as your free marketing tool, therefore you better take good advantage of it. Especially if you have yet to launch your business to the public. "Coming soon" teasers are a great way to spark interest of the user to hit that "Follow" button in order to get first dibs about your brand.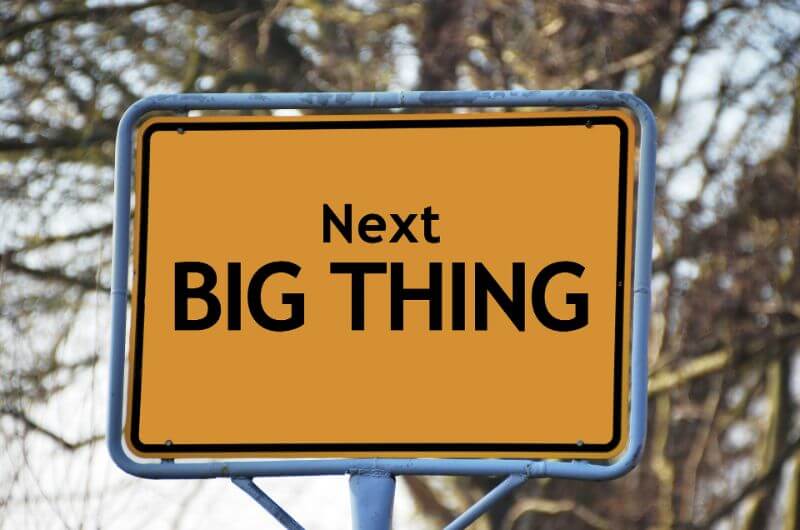 Although your products or corporate website have not been finalized upon your creation of a brand account on Instagram, these intriguing teasers may still help increase your potential customer's trust in you. After all, buying a domain shows a good deal of legitimacy and professionalism. Your homepage may not contain anything at the moment, but you can use the lead capture page as a gauge of how much interest your brand has generated.
While having your own domain is ideal, you can always start your business using free tools such as Instagram. You must know that monetizing your audience is not instantaneous, there are steps you need to follow that will lead you there.
It's not uncommon for businesses to begin with giving freebies to people just to introduce their product, so they're not profiting just yet. You're building your customer base and getting users to follow you are likely to become your actual buyers sooner.
Get to know other users and lure them in
Now that you have created your IG account, the buck doesn't stop there of course. Instagram is great at building relationships whether it is friendly, romantic or business-oriented. Do a little research using the platform. You should look for accounts of businesses that are similar or related to yours and check out their followers.
Pick out those with not more than 10,000 followers and see if their following could be your ideal audience by viewing their posts. The reason for this is that your IG subject may have quite a strong following, yet it's not too big such that more likely, he or she will still be able to actively read his DMs and comments.
Once you've established that a particular user is a right match, start following him. Do this for about 10 IG users, at the same time choose 50 followers of their accounts that you think can form part of your audience and follow them as well. While it can't be a bit tedious checking each and every page of potential accounts that you will strategically follow, your endeavor will be more targeted this way. You can also do this for influencer accounts using the same drill.
After you have started following the users whom you intend to market your brand to, interact with them by liking their posts, commenting on them via Instagram Stories, especially if it has some connection to the product or service your business is selling. Shoot a question, or talk about a common interest (in this case, it should be about your brand). Give a genuinely-sounding compliment or two.
Such conversations will prove to be helpful in shaping your brand offerings and programs. Afterwards, you can introduce yourself or your brand via direct messaging, and ask them to follow you back. Since yours is a new account, you must convey to them that their support will mean so much for you and in return, you will present them with whatever incentive you are willing give.
With this type of humble approach, the chances of users following you back are pretty high. They will realize that you are legit because you have not only reached out to them, but also you have been actively engaging in their content. As such, your page will slowly but surely begin to emerge.
Personal brand
We talked about how important it is to have a nice profile image, whether it is your own selfie, or your brand logo. On top of that, you need a bio description that will reflect your personality, or the value of your product or service in a few words. You will also reach out to your ideal followers by following them, and maintaining an active engagement through their posts.
But one thing you should not fail to accomplish before asking someone to follow you back is to have at least several posts in your new IG account. Ultimately, you want them to follow you not only because they can be your future clients, but also they will find your Instagram page both attractive and interesting.
Posting in your new account
So there should be existing posts before your seek out other followers, but the question is, how many you should actually have. There is no magic number, but having a minimum of nine posts should cut it. This way, the people you've contacted with your follower request will have something to judge you by even if your account has just been created. Again, your posts are expected to be cohesive that they stick true to the theme you want to establish.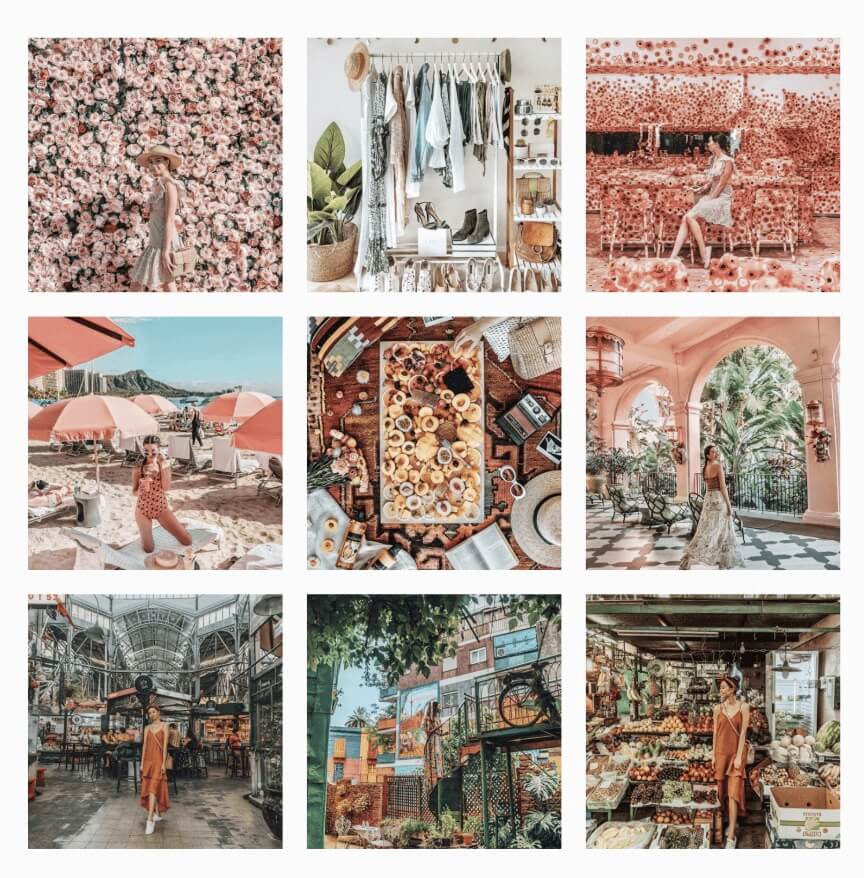 The overall grid is just as crucial such that people who view your page at a glance should be able to tell right away what you are about. And this will only happen if your posts are well-organized, such as making use of certain colors that are consistent in your photos. This helps your business come across as a solid one.
Based from your current pictures, you give people an idea what to expect from you next. This, my friends, is why one, two, five thousand users will decide to follow your account.
When you decide to start off with twelve posts, don't do them all in one day as they will seem contrived. Spread them across three days, like uploading three or four in a day.
Once again, do not upload all within the next five minutes. You should make it appear that you posted those pics naturally, maybe two pictures are uploaded back-to-back from each other, followed through after a couple of hours. This is not a hard and fast rule though; do whatever feels natural to you for as long you have at least 9 posts in place before you go follower-hunting.
Of course, when you upload each post, you do not just put a nice caption alongside it, you also attach the ubiquitous hashtags. Such are an essential tool in helping you grow your brand. Relevant hashtags increase visibility and engagement of your posts.
The algorithms at work seem to favor posts with active engagement such that the more comments and likes received by your post, there will even be more people who will get to see to it. It has been found that adding one hashtag to a post increases engagement by more than 12 percent. That's why it's often you see others go crazy with up to 30 hashtags, which is the maximum limit for Instagram.
When deciding on hashtags, don't forget that they should actually relate to your content. Overused hashtags can become confusing and often deviate from your actual story. You can mix those that have less than 20,000 uses and the extremely popular ones with over 10 million shares.
Instagram has enabled hashtag following, and this would mean that your posts can now appear automatically in the feeds of potential followers. You know what, this endeavor alone can jumpstart your following. However, users also have the power to mark posts that they find irrelevant or boring with a "don't show for this hashtag." You don't want to get on this bad side with other users otherwise, you run the risk of losing active engagement.
Getting real with your posts
It's easy to think that selling your product or brand on Instagram is why you're on social media. You must realize that in order to build trust in your audience, it's not enough that your posts are nicely curated.
Instagram is not just your sales channel. It provides a great platform to let other users in on what really goes on with your business. People also enjoy seeing those raw moments, and behind-the-scenes photos. It's ok to show a little vulnerability once in a while.
You'll be surprised that many would actually want to get to know you more than just the perfect photos you post. Followers may not buy from you on the get-go, but it doesn't mean they're never going to. Because when that day comes that they need to get your product, you'll be at the top of their minds.
If you want to grow your numbers instantly, there's a guaranteed way here.
How to increase your followers to 1,000
You got the ball rolling by reaching one hundred followers, yey! Next step is for your account to reach your first 1000. During the first part, you sought users with a maximum of 10K followers. This time, you will go for those with 50K followers.
You will apply the same steps as you did earlier, focusing on users that have the same niche as you. Run through their follower lists and follow those that fit your target market. It will help if you use apps such as Social Audit Pro and Fame Audit to filter the legit users.
In the meantime, you should do some auditing of your IG account in terms of your own list of followers. Usually, there is about 20 percent of those you are following that will reciprocate. Find out if which users you are following have followed you back.
You can enlist the help of apps like Instafollow, which has analytics that lets you know IG followers you don't follow back and vice versa. You will then unfollow such users because you want your numbers right where you have more followers than the ones you're following.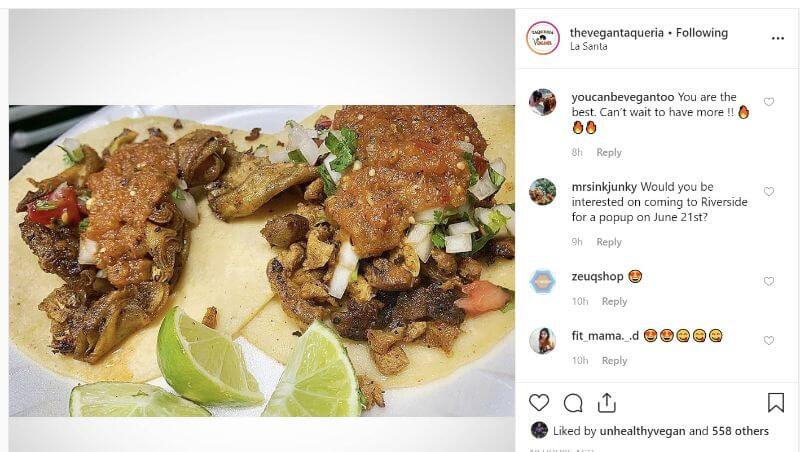 For those 50K accounts, you should turn on your notifications so you'll be able to drop comments on their posts in a timely manner. Be more specific with your statements in order for you not to be dismissed as a bot. The best way to do that is to respond according to the caption used. Asking questions also adds to the genuineness of your interaction.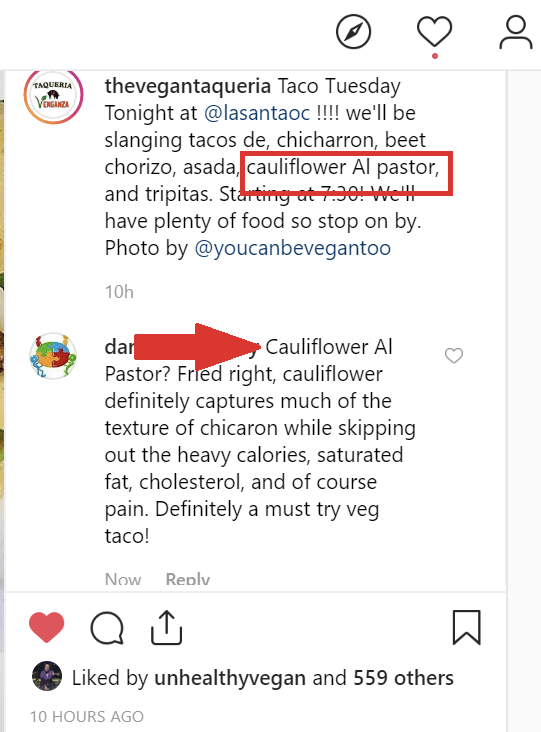 Meanwhile, you can start managing your content by using tools such as Hopper HQ to schedule your posts. This facility will allow you to send directly from your PC, and according to your set time, so you don't have to manually do them.
Remember, your trip to 1K followers is upping the ante by cherry-picking your potential market among the followers of the 50K users. This will boost your numbers to reach that 1000 mark sooner.
How to increase your followers to 5,000
Now you're in the thousands, growing to 5K is your next target. The methods you have used previously should continue to work at this stage, even on to your ultimate 20K goal. For this particular step, however, you will need to add a few more strategies to help you reach your 5,000 followers.
Use engagement groups
We have learned that increasing your engagement will positively impact the number of your IG followers. Joining engagement groups, which is also referred to as Instagram pods, is another tactic that will help you. These are similar to chat forums where members can participate in conversations by giving likes and comments that are reciprocated, leaving greater impressions with your content.
As engagement pods boost engagement, you have a higher chance that your account will land in the "Instagram Explore" or "Discover" page. Aside from quantity, it also takes into account the speed at which you're able to receive likes and comments. These elements are considered by the Instagram algorithms when ranking a post.
Other possibilities that can benefit you when you are part of an engagement group include your post becoming viral, increasing your organic reach, and consequently making new connections. Click here on how to join engagement groups.
Invest in ads
Placing advertisements is an expense, but they have been time-tested to be effective in sales and promotions for businesses. Instagram ads serve the same purpose for a user who seeks to expand his reach. What's great is that Facebook can be linked to this feature, which will facilitate in targeting your audience.
When deciding to use this tool, it is highly advisable to place video ads on Instagram Stories, instead of doing so typically in the feed. This ad placement remains underexplored and as such, we deem that it will give you more value for your investment.
Don't forget that you should have a business account if not, convert your existing one, in order for you to run an Instagram ad campaign. Simply change your status in your "Profile" settings by clicking "Switch to Business Profile." Please note that you should have a Facebook account as well for this adjustment.
Seek help of an influencer
Social media influencers have become vital as an effective marketing strategy which has given rise to the term "influencer marketing." As a growing Instagram user, it would be good for you to connect with them in relation to your brand. You want to capture their audience which they have a huge impact on. Tell them of your desire for a collaboration, by sending them a DM or a short video of what you are about and how you would like to work with them.
When you have the backing of an influencer, he can help increase your follower count. In the "Following" tab, followers may habitually view the activities of the accounts they look up to such as the pictures they have given likes and comments to, and the new accounts they are following. Some followers can be curious with the latter, checking out these accounts, which may include yours. And before you know it, more followers have been added to your account.
How to increase your followers to 10,000
So your efforts have paid off, and you have reached your 5K. Your confidence has mostly increased as well, and you know that you can also achieve your succeeding goal, which is to have 10,000 followers. You wonder, what other things can you still do to get there?
Aside from continuously employing the strategies that propelled you to your current follower count, there's still more that you can do. Be sensible about the whole thing though. If some posts don't work, think of another or stick to those that are giving you good returns.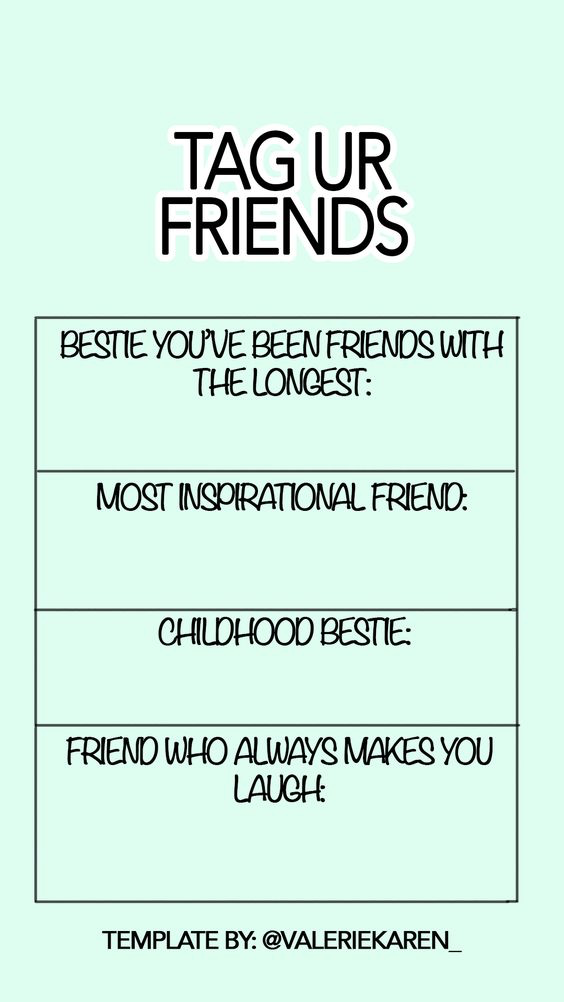 Tagging friends
Instagram is among those that have revolutionized the visual experience such that photos are no longer static, and videos make it seem like you're in the middle of the action. Tagging other users is a feature you can do for your posts, which can facilitate connections and help with your online presence.
With your 5K followers, you have a considerable audience where you can ask them to tag friends with your promotional post. Be sure that your content is powerful enough not only for your followers to heed your call, but will also merit the attention of a tagged user.
The main point of social media for your brand is to get more followers who would later become your actual buyers. Using various but relevant username tags is a great way to achieve this.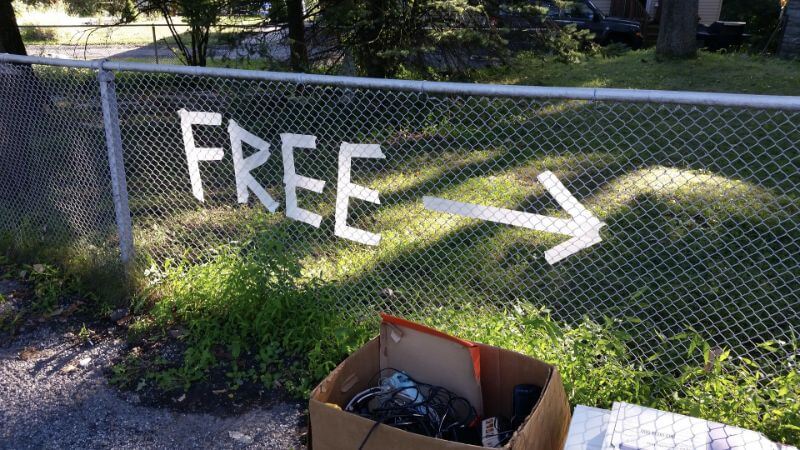 Instagram contests
Hosting giveaways is one of the best methods where you can incorporate user tags and hashtag marketing to reach a bigger population. With the use of unique and organized hashtags, this allows you to filter your responses.
Instagram is pretty straight up unlike Facebook where it can have many rules for promotional content. However, it's recommended for you to specify the rules for your contest. You can focus on promoting your brand by asking your followers for instance, to post their best selfie with your product and several winners will be picked to receive your prize.
How to increase your followers to 20,000
It really feels good to have come this far after starting so small. You are a bonafide influencer in your own right! You have then unlocked the feature in your Instagram stories where you can add links. And this is also when you can start to monetize your account.
Essentially, Instagram is not only a marketing tool – it can actually turn into a business by itself.
Expand outside Instagram
You have spoken, on Instagram at least. Why not extend that voice beyond? Look at your IG account from a business perspective and ponder on these questions:
What is the value of your brand?
Is your product or service solving a real problem?
How do your followers benefit from your frequent engagement?
To answer the above questions, explore other social media outlets. Like YouTube for instance, you can look for your niche and engage in the "Comments" section. You can also be proactive in Quora and Reddit by answering some of the questions you can share your knowledge on.
While you're at it, you may consider memberships on other forums that relate to your business. Start a thread that you think will pique the interest of other members, prompting them to engage. Contributing articles on other blogs may also provide an additional boost to your brand.
In other words, social media is not only confined in Instagram – there is a bigger world outside it that you are free to explore for your own benefit.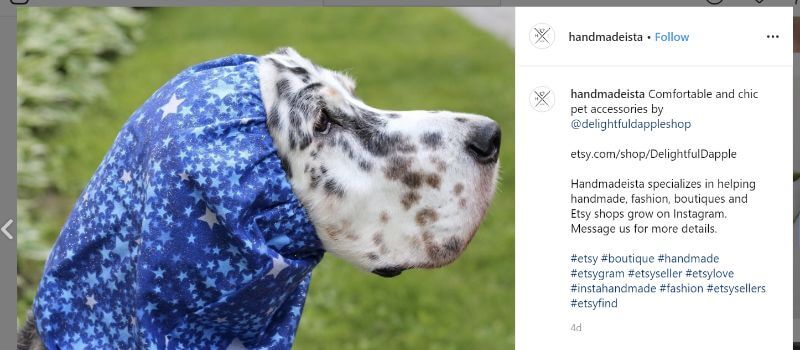 Buy (and sell) shoutouts
You might be surprised why shoutouts only came at this stage. You know what, subscribing to this tactic is not cost-effective when your account is just in its infancy as we have mentioned earlier in this article.
While you can do a shoutout ex-deal where both your accounts have about the same number of followers, it doesn't give you much credibility to endorse others when you yourself don't have that huge of a following yet.
This time, however, we are referring to both buying and selling shoutouts. Not only is this is a good time buy "special mentions" from 100K accounts that will probably cost you in the neighborhood of 50 dollars, but also, you can already start selling your clout to others.
Remember this – a shoutout can only help you get attention from non-followers. Ultimately though, it will always boil down to what your account can offer, and this will be the deciding factor for most users to start following you.
Conclusion
See, the road to 20K can be very exciting and tedious at the same time. Once, you've finally achieved this magic number, it can be very rewarding not only to your ego, but also more importantly to your business as well. Carry on with all your tools, and use your practical sense. If something no longer works, ditch it and concentrate on what does.
You may have already realized after reading this article (which I hope will be useful to you) that it's not just about posting photos left and right. It's all in the strategy. It's the quality of the pictures themselves, and the value of your content that matter most.
Continue to engage in spite of your stats. This will grow your brand even more as well as having a synergistic relationship with other users. And besides, why stop at 20K when 50K is just in the horizon? Well.. you know the drill.
P.S.
Check out your alternative options in growing your IG account here.