Updated on August 3, 2020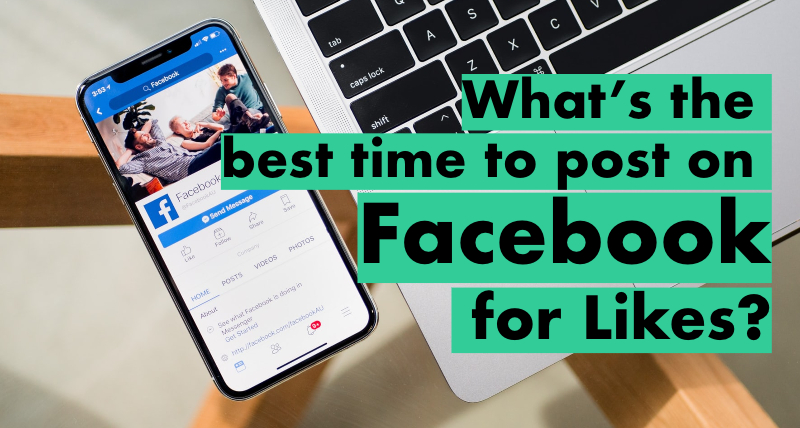 If you expect to find one magical time during the day where your posts could break the internet, we will have to disappoint you. Magic does not exist… At least on social media. In video games and Harry Potter flicks – it's a different story. However, there are specific patterns in people's behaviour out in the real world. By understanding them and using it to your advantage, you can create viral and engaging content more productively and more often.
One of these behavioural tendencies is time allocation. How people approach certain things, and the tasks they agree to undertake greatly depends on at what exact time were they faced with this challenge. You may have noticed that a person (could be you, could be anyone else) is more keen to do Saturday housework after a good night's sleep, while they're beat during weekdays and get irritated even if you bring something up. The same transpires to other groups of people and the timing of when you expose them to your content. It would be quite foolish to try to reach young adults with meaningful content on a Friday night, right? Well, how about offering Coffee coupons at 8:30 AM? Much smarter, huh?
So, let's get into the timing and let's try to understand what time is the best to post on Facebook for likes, and why that is.
Hard to account for everyone and everything, so don't
Based on much different research, no one would be able to determine one, 'best' time per se. That's simply because everyone lives a different life and it is not a fixed routine. One week is different from the other; hence over two billion Facebook users have two billion unique schedules and agendas which you cannot account for all the time. This is why you have to play the long game and be consistent with posting on optimal times.
What experts say
Choose the time of day during which most of your fanbase or potential audience is active. If you pick the time right, over the long-run, you will definitely get the best results. Five out of six studies (Hubspot, Hootsuite, TrackMaven, CoSchedule and Buffer) found a fixed timespan or timeframe which they label as 'the best time to post on Facebook'. Most of the timeframes were very dependant on the industry you work in.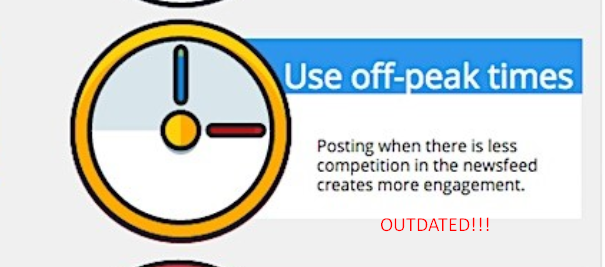 BuzzSumo released a set of insights in 2016, where they stated that 'Posting when there is less competition in the newsfeed, creates more engagement'. They didn't pull this out of thin air as the company analysed close to a billion posts.
Nevertheless, a few years later, in a 2019 blog post, they changed the narrative and said this:
"Posts published between 9pm-11pm EST seem to perform the best."
This now makes six out of six companies stating that there is 'a best time' for posting. It is also, very much dependent on your target audience, but the overall timeframes these companies give out, bring the best results long-term. The only goal, as we mentioned, that you should be concerned about.
Others say:
Buffer: 1-3 PM weekdays & Saturdays
TrackMaven: 8 PM on a Thursday
CoSchedule: 1-4 PM end of the working week and weekends
Hubspot: 1 PM to 3 PM on Thursdays and Fridays
Some of this data has things in common, yet some of them are completely opposite and different. You must be thinking that these numbers add in more confusion and raise more questions.
You are right. This raw data is of little use to you. YET.
Let us show how you can use the analytical powerhouse that are giants like Buffer, Hootsuite and BuzzSumo and find the most appropriate timeframe to post for you!
Even cavemen used tools…
Try to at least use the tools that Facebook gives you. We understand that not everyone is a hardcore social media wiz, and not everyone strives or has the time to be one. With that being said, you have to know the tools at your disposal like the back of your hand. Navigate to Facebook Insights and watch the activity of your fans when they are online.
ATTENTION: If you have more than one page, an additional screen will pop up when you click the link. The screen will show all FB pages you own, run or moderate. Select a page which you want to analyse and you will be redirected to the area with the chart below regarding only that page.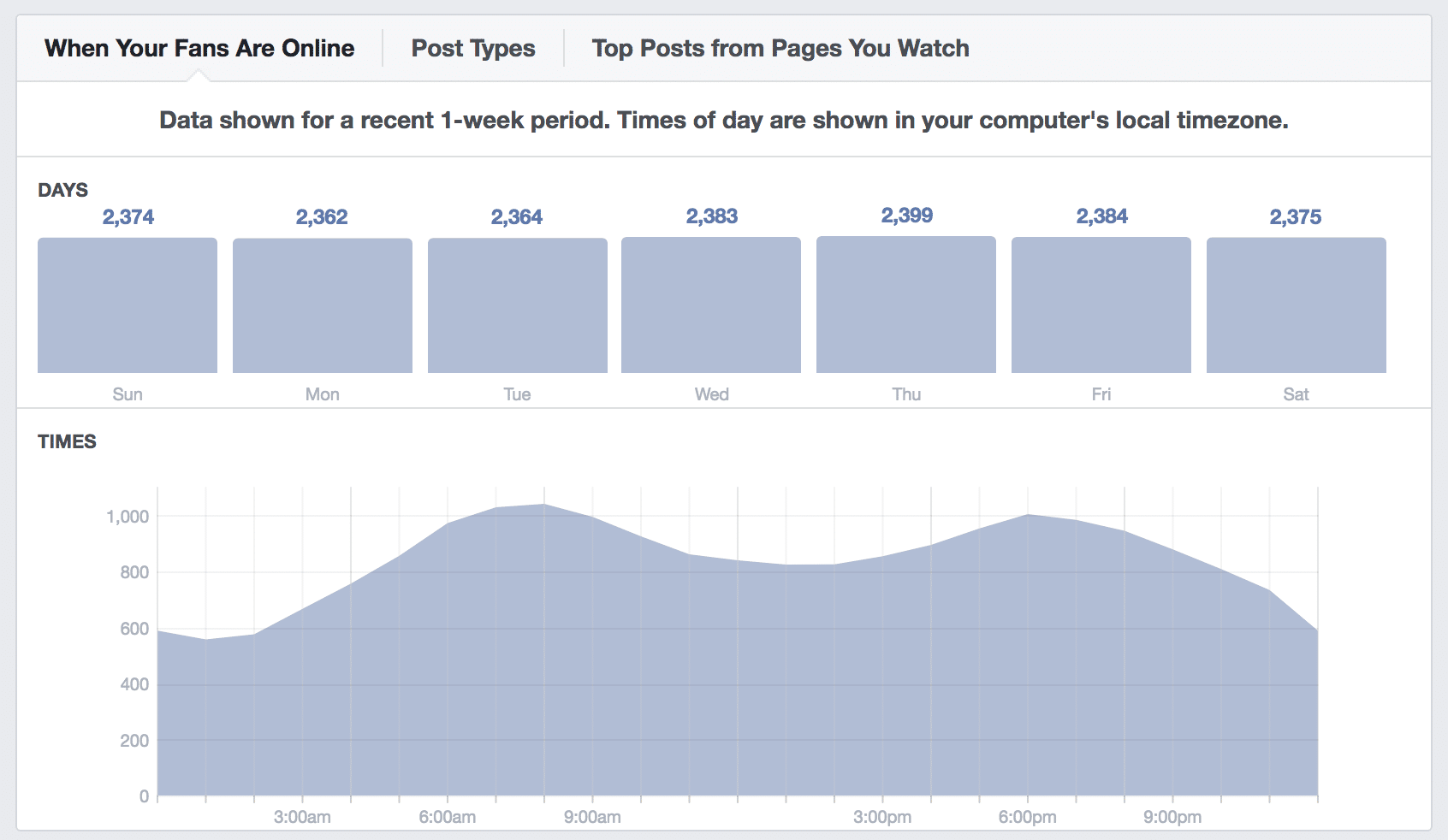 The pic shows two charts: column and area. The top and column chart should indicate the total number of your fans that were online during that day. As we can see, the displayed photo shows that around 2360 fans go online every day.
The area chart below shows the time of their activity. As we can see, the activity peaks during morning hours (people get up, commute, get ready to work), dips during working hours slightly and returns to its peak just after 5 PM or after working hours end.
This shows that the audience is most likely working people who like to scroll before work, after work and are less, but somewhat active during working hours.
'Posts' insights can help you know even more. (Pic below)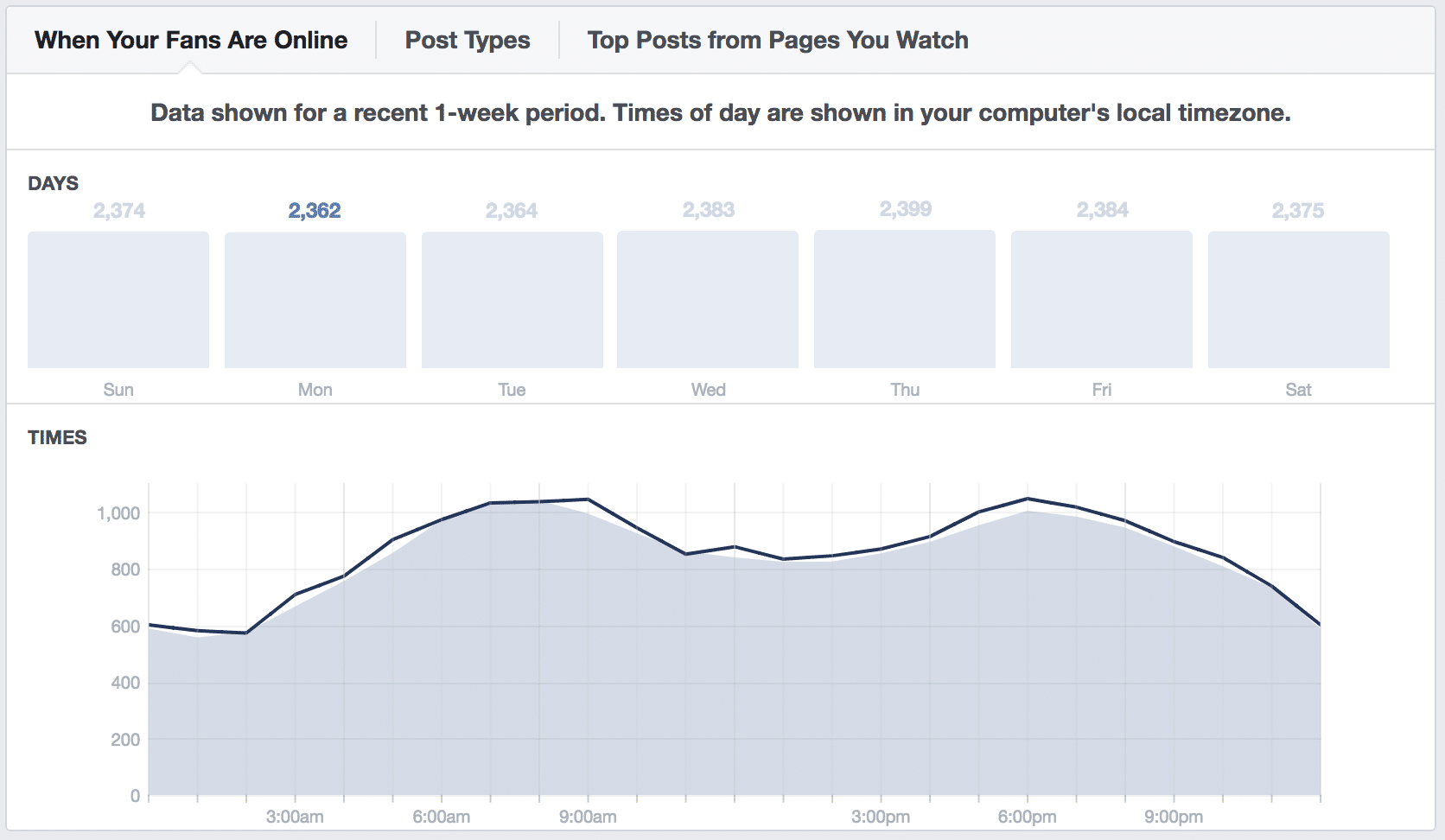 Scroll onto the column of a particular weekday and find out when people are most active during that day. Maybe the data will shock you. In the example above from Business2Community, we see that Monday activity is slightly higher than average but pretty much follows the trend. Such data does not give a lot to work with.
According to this trend, on a Monday, it's best to post somewhere between 6 and 8 AM and do a second post between 6 and 8 PM. During those times activity is the highest.
But what about if the trendline is off the median at a particular time? What to do then? Let's look at another example to find out.

Example from a page run by the blog author: find the according chart for your pages here.
In this chart we see that a page's audience on this particular day is much more active during the 'dip' hours. The clearly higher activity could suggest trying out something new and exciting, maybe squeezing in a new post, creating a new rubric for those fans or engaging in backs and forths via comments or messages.
The chart displays data which shows that posting anywhere between 1 AM and 11 AM is decent engagement. However, the trendline displays that this particular day and the dip-hours could be considered for experimentation and variation.
Use these trends to devise a schedule. Publish 5-15 posts a week (according to Meltwater more than 2 posts per day don't result in much-added engagement).
Look into your audience to find the best times to post, but you'll generally start decent with:
1 PM and 7 PM
2 PM and 8 PM
7:30 PM and 9:30 PM
Look at your own trendlines and take advantages of the inconsistencies you see. Squeeze in more posts when audiences seem to be active, reduce posts when engagement rates are low. Do this over and over again. Make sure to emit consistency and re-evaluate your strategy every 2-3 months for max efficiency and best post time selection.
Differences by type of post
Did you know that Hubspot found out that posting videos during the Weekend (Late Thursday – Sunday) shows best engagement rates?
Did you also know that funny content receives the highest praise during Friday? For some reason, people are happier on Fridays which leads to more memes, jokes, funny videos and in general, light content being liked and reacted to.
If you have an important announcement, do it in the morning (before lunch break or pre PM hours) or hold on to your thoughts till' after work's finished. People have shown to involve feelings more if work or studies are behind them.
Create your own timetables in the future
Who doesn't want to be Amazon, Apple, Facebook, McDonalds or Coca-Cola? They are the world's most prestigious and well-known brands. However, household names in fashion (Versace, Gucci, Louis Vuitton), as well as any other industry go with their own flow.
You know what? Scratch that. They create their own flow. Look at the chart from Statista of the world's most-followed and recognised brands (below).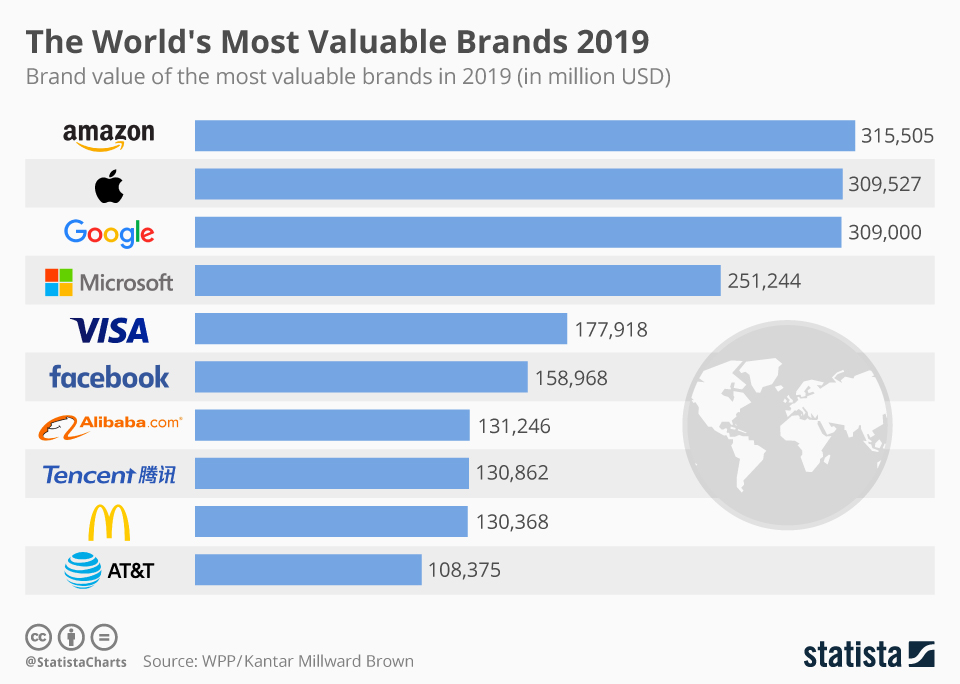 If you want to end up amongst them, and run a successful business or manage a prestigious brand, you have to work towards setting your own standard.
Always have bigger goals in mind. Reach 10 thousand likes, but be thinking about how to get 100 thousand, a million after that, etc.
The same applies to the best times to post. During winter people stay at home more than during summer. Exploit that by squeezing in one or two more daytime posts or ads that drive Facebook audiences to your e-shop or contests. Make sure you follow schedules now. But after a while, when you become a household name, launch new products at night-time (just like Apple) and see people come to watch or buy even if they have work tomorrow.
In short, if you have a large brand, the best time to post is whenever you have something interesting to say. It does not matter whether its early Monday morning or late Thursday evening. Make it worth people's while, and they'll reward you with their money. Yet for now, let's settle on reading the 'posts' and finding what's best for you!
By the way, you can simply Buy Facebook Likes
If you want to add likes to your post without any plans, strategies, clever tricks or techniques – you can buy likes from Buzzvoice.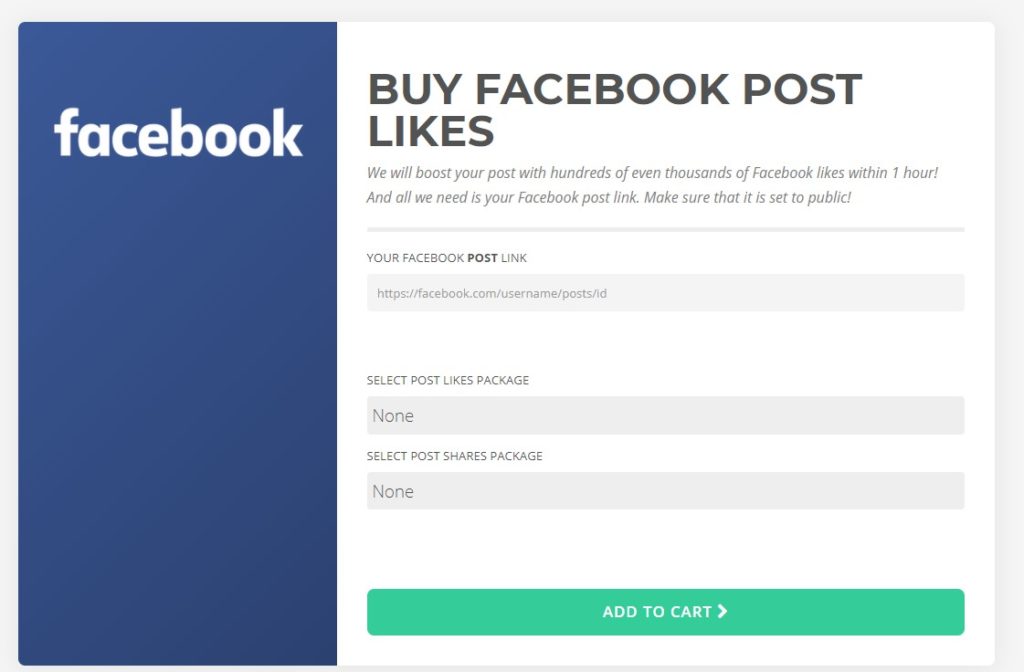 To make your posts seem less lonely or to set off a campaign with a bang, you can buy likes and get them delivered within an hour

Copy and paste the link of the post which you want to add the likes to. Then select the likes package. More likes cost more cash, but the price per like goes down as you scale up.
Buy more to get more bang for the buck.
For example, buying a 100 likes costs 1.97$ or almost 2 cents per like. However, if you buy 1000 thousand likes for 11.97$, you are only paying closer to 1.2 cents per like.
Get affordable and quickly delivered Facebook likes here – https://buzzvoice.com/facebook/post-likes-shares/order
All in all
To sum things up, we showed that:
Your audience and its unique aspects should dictate and influence your posting schedule
Agencies and experts have different understandings of 'The best time to post'
You have tools on Facebook Page Manager to find the best times for you, on your own
Best times to post could differ by post type
Big companies and household names needn't find the best times – they make the times best
Find exploitable niches by monitoring your audience's activity trends
And you should, in turn, get more likes now, tomorrow and far into the future as well!