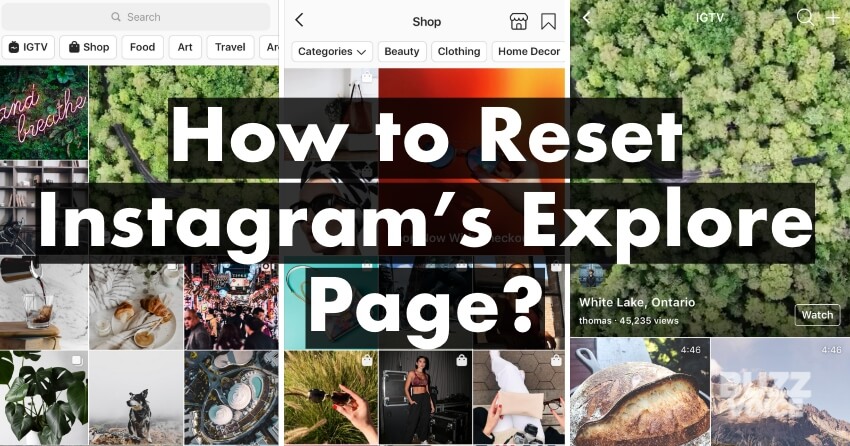 Instagram has been one of the last decade's most popular social media platforms. If you are looking for ways to reset Instagram's Explore Page, then continue reading the article below as we will go into detail about how you can do that as professionally as possible.
Social media platforms have become key areas of competition among businesses. In order to gain traction, companies have started using social media marketing strategies to promote their products and services. They do these by aiming to be featured on the explore page as organically as possible; this is going to bring the most customers without spending a lot of money on ADS.
Social media marketing, also called social commerce or social advertising, refers to activities designed to build audience awareness, acquire customers, engage prospects, retain current clients, and enhance overall corporate reputation via various channels within social networks.
As the popularity of social media continues to rise, brands have to adapt to new trends and consumer behaviors. With Instagram being one of the most popular ways to share images and videos, it makes sense why brands want to benefit from the Explore page.
However, if you're annoyed by what you're seeing in your Explore Feed, you can modify it and customize it in different ways so that it only shows what you want. You can mute certain pages, reset it completely, or customize it only to show you certain things. Let's continue with the rest of the article without wasting any more time.
How to Customize the Instagram's Explore Feed?
The first thing you need to know is that there are two types of Instagram feeds: The Explore feed and the Account feed.
The account feed is what you're going to see from the accounts that you actually follow. This is where all the pictures and videos of relatives, friends, and people that you follow are going to show up. The only way to customize this is to follow or unfollow certain people.
Next, we have the Explore Feed, which is the feed that contains all the posts that Instagram thinks you might like. It does this by having an intelligent algorithm implemented that detects what kind of pictures you like seeing the most and shows you more of that.
If you don't like the look of the Explore page, you can change it by clicking on the cog icon at the top right corner of the screen. From here, you can select the type of content that you would like to see. There are three options available:
– All Photos
– Videos Only
– Live Streams Only
You can also add hashtags to filter out certain topics. For example, if you wanted to find all the photos taken in New York City, you could use #newyorkcity. Also, you can search for hashtags that you already used when posting your own photos.
For example, if I posted a photo of my friend, I could tag his name along with #RobertBaratheon. This will help other users discover your photos if they search with the hashtag #RobertBaratheon.
Once you've customized the Explore page, you'll notice that the number of posts shown per page has increased. However, you can still view all the posts by scrolling down.
One other really important way you can help Instagram's algorithm choose the right content for you is by liking pictures or videos that you want to see. That's how it works the more you like, let's say, pictures or videos of fishing, the more fishing videos you're going to see on your feed.
To do this, just tap the heart icon located at the bottom left side of every picture or video. It's easy!
Now that you know how to customize the Instagram Explore page go ahead and try it out. Remember, you can always go back to the default settings by tapping the cog icon again.
How to Hide Content you Don't Like on Instagram's Explore Page
Instagram allows you to hide specific content on its Explore page. If you don't like something you see on the Explore page, you should be able to click on the little eye icon next to the post and then select "Hide."
This will remove the post from the Explore page and make it so that you don't see that kind of post again. Also, this is a great indicator for the algorithm to understand what kind of posts you like and what are some you don't really enjoy seeing.
Let's look at how you can do this step by step by following the list below:
1. Open Instagram
The first step needs you to open the Instagram app and make sure you're logged in. If you're not, take some time and log in to your account.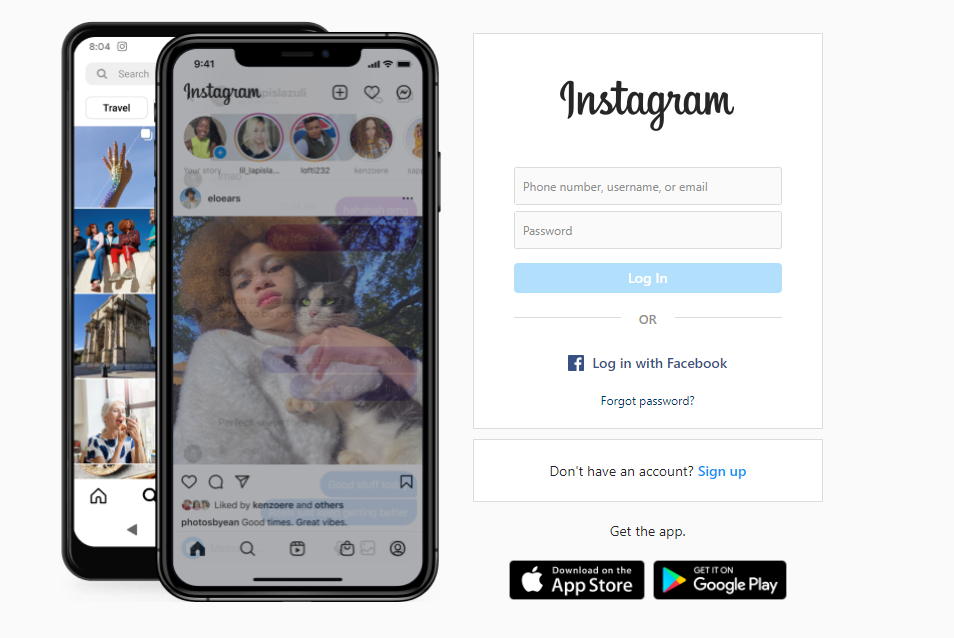 2. Navigate to the Explore Page
Then you need to go to the explore page, which you should already know how to do.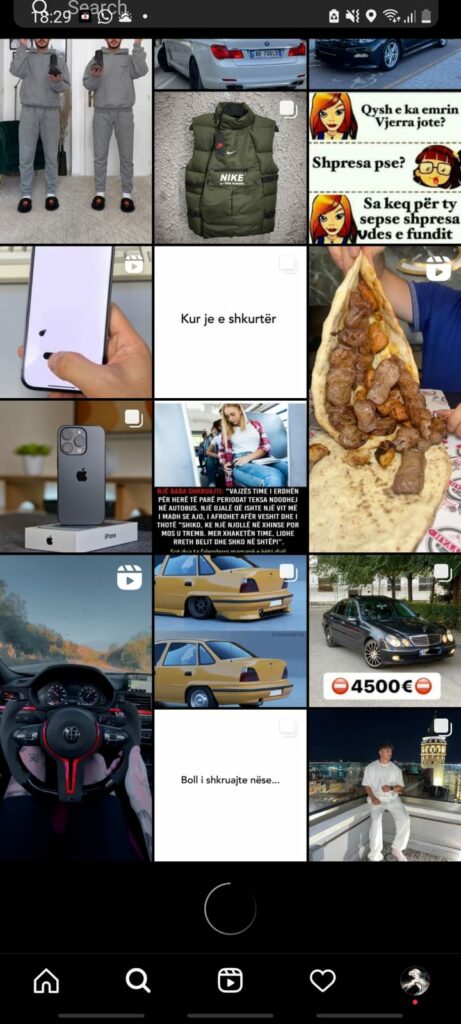 3. Search for the Picture you Don't Like
Then you have to check the explore page and see what pictures you don't want to see on your explore page anymore. This can take some time if you have a good enough page, but it will be immediate if you don't like a lot of the things shown on the explore page.
4. Open the Picture you Don't Like
Next, you have to click on the picture you don't like and open it to full size, not just hovering over it.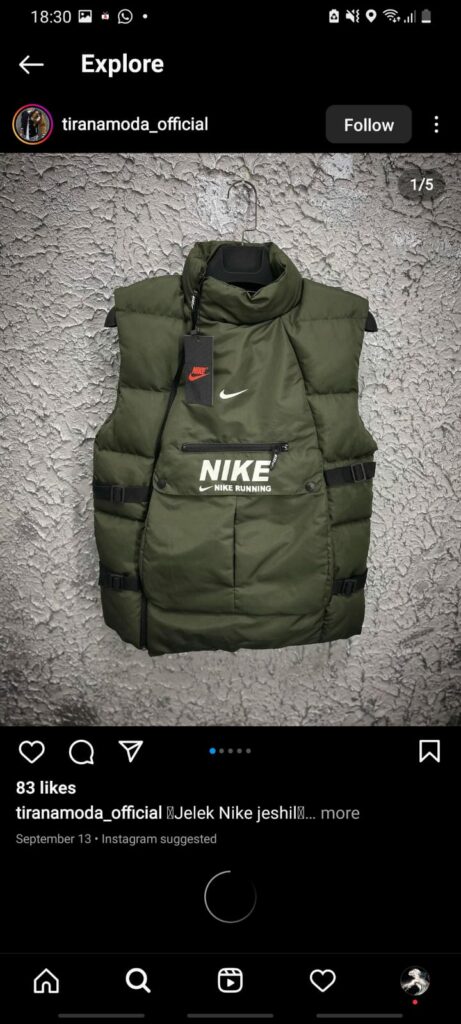 5. Hide that Picture from ever Appearing on your Explore Page
The next thing you need to do is to click on that picture and select the there dots. Then you need to press the "Not Interested" option. After you've done that, you're not going to see any more posts like that in your explore feed.
That's it, the process was simple enough, and it won't take you more than five minutes to hide a post from your explore feed. That way, you're going to fix your Explore Page and not have any more articles like that ever show up.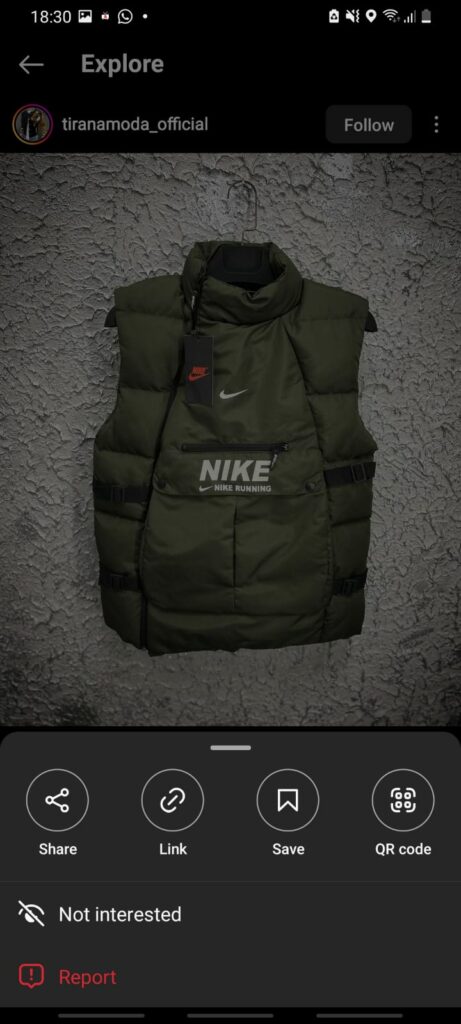 How to Reset the Instagram's Explore Page Completely
If you don't like the content that shows up on the Explore page, or if you want to reset the Explore page completely, you can do that too. One of the first things you need to do is to clear out the searches that you've done since Instagram's algorithm uses that to dictate the rest of the content shown on your explore page.
You can resolve that issue by clearing the searches you've made. You can also delete all the images and videos that you've seen on the Explore page. Also, you can delete all the saved information Instagram has of the websites you've visited while that application is running in the background.
To do that, follow these steps:
1. Open the Instagram App
The first step needs you to open the Instagram app and make sure you're logged in. If you're not, take some time and log in to your account.
2. Go to Your Profile
After you've logged in to your account, you need to navigate to your profile. To do that, you simply need to press the profile icon on the bottom right of your screen.
3. Open Settings
Next, you have to open the settings from the Instagram profile, which can be found once you click on the three lines at the top right of your screen. Once you click it, there's going to be a list of options to choose from, but you need to click the first option, "Settings."
4. Find 'Browser Settings'
You can spend time searching for the "Browser Settings" option, or you can simply search it from the search bar conveniently placed at the top of the settings tab. Once you find it click it so that it opens and shows the features it has.
5. Clear the Browsing Data
Then you're going to find a few options under the Browser Settings page, and the one that is of interest to us is "Browsing Data." On the right side of this option, you're going to find the 'Clear' text, which you need to click.
Then you need to the popup that comes up after clicking that; this is going to ask for your permission once again. You need to click the first option, "Clear Browsing Data," which is in red. Wait a few seconds for it to process, and you're done.
Closing Thoughts
I hope that I have helped you with my article about how to customize Instagram's Explore page. I'm always looking forward to hearing from you guys. Feel free to leave me comments below, and share this article with anyone who might benefit from it. Thanks!
Instagram is an incredibly popular social media platform, especially among young people. It allows users to easily upload photos and videos, as well as post messages and interact with other users. That's why it's crucial that we get the best version of it that we can.
FAQ or Frequently Asked Questions
Q: How does Instagram choose content for the Explore Page?
A: The Explore page is curated based on what Instagram thinks will be interesting to its users. This means that it takes into consideration several factors, such as the number of likes, comments, and shares that each image receives.
Q: Can I change the order of the items on the Explore page?
A: Yes, you can. However, you cannot change the order of the posts themselves. Instead, you can rearrange them by dragging and dropping them.
Q: What if I want to see more posts from certain accounts?
A: There are two ways to do that:
– Follow those accounts directly.
– Use the hashtag feature.
Q: Is there any way to remove specific hashtags from the Explore page?
A: No, unfortunately. But you can use the hashtag filter to hide all images containing a particular tag.
Q: Why doesn't the Explore page shows recent activity?
A: Instagram wants to make sure that the Explore page is relevant to its users. Therefore, it only displays posts that were uploaded within the last 24 hours.